This article lists a selection of the best ryokans in Tohoku. All the listed properties have private onsen baths (indoor or outdoor). Tohoku is a great place to go for a serene and authentic Onsen experience. In this northern part of mainland Japan you find mountains, forests, undisturbed villages, very few tourists and plenty opportunities to soak in some amazing hot springs.

Staying in a Ryokan with onsen is one of the best experiences you can have in Japan. It is an experience which you will remember the rest of your life for sure. A stay in a high-end Ryokan usually includes an amazing dinner and breakfast as well as access to any Onsen baths the hotel might have.
What is an Onsen?
Onsen bathing is an ancient Japanese tradition. The minerals of this naturally heated water vary by region, but common for all of the areas is that it is considered to be healthy and good for your skin. It is surely an amazing way to unwind, and the smooth water feels good on the skin. Often, tourists from outside Japan find it intimidating to strip naked and bath with strangers in the public onsen baths, like it is customary to do in Japan. Therefore staying in a Ryokan with a private onsen bath is the perfect way to experience a real Japanese onsen bath, without worrying about other people. Below you find a list of some of the best Ryokans in Tohoku which have rooms with private onsen baths.
Tohoku Ryokans with Private Onsen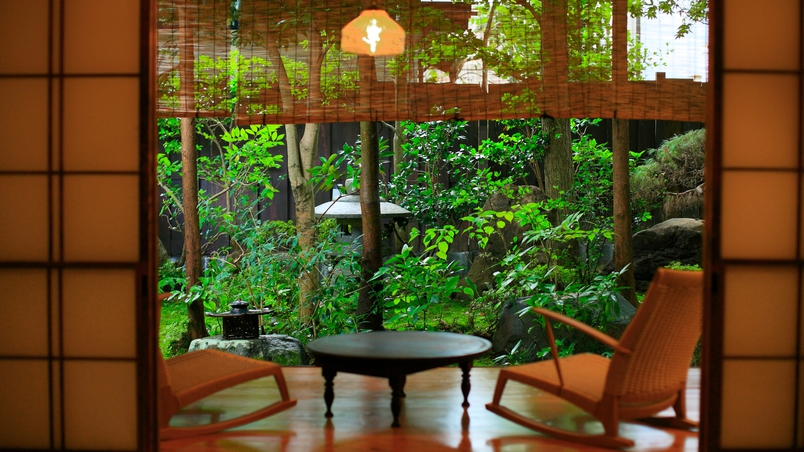 Oyado Hanakanzashi
📍 Nihonmatsu
♨️ Rooms with private outdoor baths available
Find prices with agoda
Bankokuya
📍 Tsuruoka
♨️ Rooms with private outdoor baths available
Find prices with agoda
Cover photo from Ginzan Onsen town. Photo by Koichi Hayakawa. CC BY-SA 2.0.