The Great Buddha Statue (Daibutsu in Japanese) is a 13m high bronze statue, which belongs to the Buddhist Kōtoku-in temple in Kamakura – just 1 hours by train from Tokyo. It is one of the most famous Buddha statues in Japan and dates back to 1252.
Hotels in Kamakura Kamakura Guided Tour Kamakura Guided Hiking Tour
The current Daibutsu statue in Bronze is said to have replaced a wooden statue of Buddha which was in the same area prior to 1252. The original statue was supposedly constructed in 1243, less than 10 years before the bronze statue. However, the wooden Buddha was damaged in a severe storm in 1248. The damange prompted the construction of the sturdier, and more impressive, bronze statue which can be seen today.
Kamakura was the power center of Japan from around 1200 to 1300, and a statue of this caliber probably tells something about the powers which were present in the area at the time. The statue was once gilded and placed inside a wooden hall. The hall, however, was destroyed on multiple occasions over the centuries – the last time in 1498, when a tsunami washed the structure away. Since then, the statue has been sitting out in the free. The Kamakura Daibutsu is a designated national treasure of Japan.
Entrance to the temple area is ¥200, and visitors are encouraged to (respectfully) explore the temple area. It's even possible to enter the Daibutsu statue for an unusually small fee of ¥20 (20cents).
The area around the Buddha statue is a good starting point for a hike in the forests surrounding Kamakura.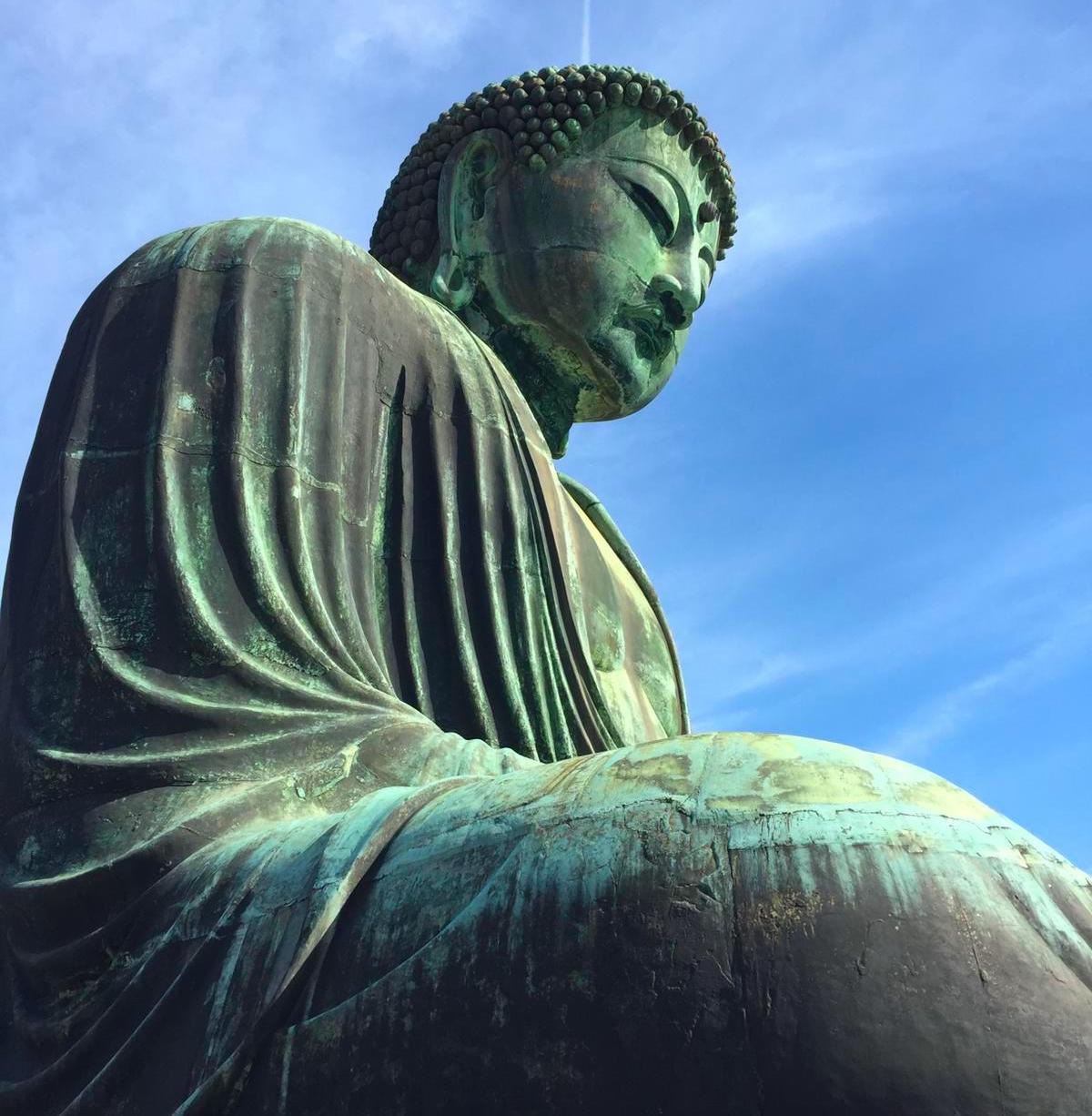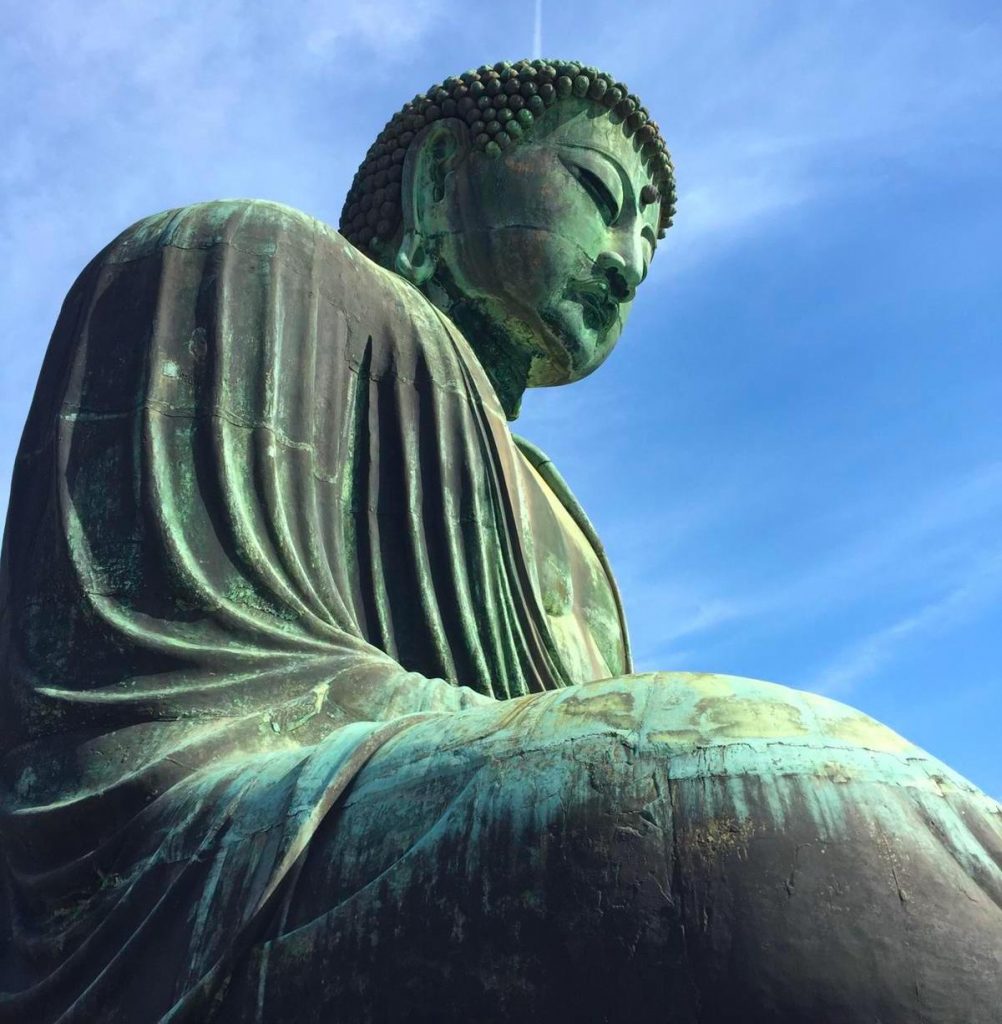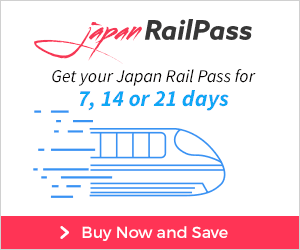 Getting there
By bus: catch bus #2 or #4. Learn how to take a bus in Japan.
By train: take the local Enoshima Dentetsu train line. It's 3 stops from Kamakura Station to Hase station – then walk for 8 minutes.
From Tokyo: take the Yokosuka Line (JO) from Tokyo Station, Shimbashi Station or Shinagawa Station, and get off at Kamakura Station. The ride is just under 1 hour, and is covered by the Japan Rail Pass.