Kirishima is a smaller city of around 125.000 inhabitants, located in Kagoshima Prefecture in Kyushu. Apart from being located in a true adventure land, between sea and volcanoes, it is especially praised for it's many food specialties, including shochu and green tea. The most unusual and defining specialty of Kirishima however, is their black vinegar.
Map of Kirishima Black Vinegar Factories Hotels in Kirishima Hotels in Kagoshima
Kirishima Black Vinegar, called Kirishima Kurozu, gets its name from the dark color of the finished product. The finished vinegar has a dark brownish color which looks a bit like coffee. The vinegar is produced according to centuries old methods, using only steamed rice, kōji-kin spores and water.
Kirishima Kurozu is produced by several small "factories" located around the outskirts of the city, especially on the southern side, along the coast. In fact, calling the vinegar breweries of Kirishima "factories" is not completely correct, as there are no factories as such. It turns out that Kirishima Kurozu is produced in big earthenware jars stored outdoors. The jars are lined up on large fields or terraces, hundreds, if not thousands at a time. The product develops in these century old black jars for at least a full year, before the vinegar can be bottled and sold. As you drive along the road you will easily spot the jars, as an unusual feature along the road. Or maybe you will even sense them by their smell before you see them.
The black vinegar is ready to use after about a year, but can be matured on the jars for two or three years to further refine the taste of the product. Vinegar is used extensively in Japanese cuisine, both for preservation and for its taste. It is also said to offer good health benefits, like lowering blood pressure and helping digestion. For all those reasons, the black vinegar of Kirishima has been produced, and been very popular, for several hundred years.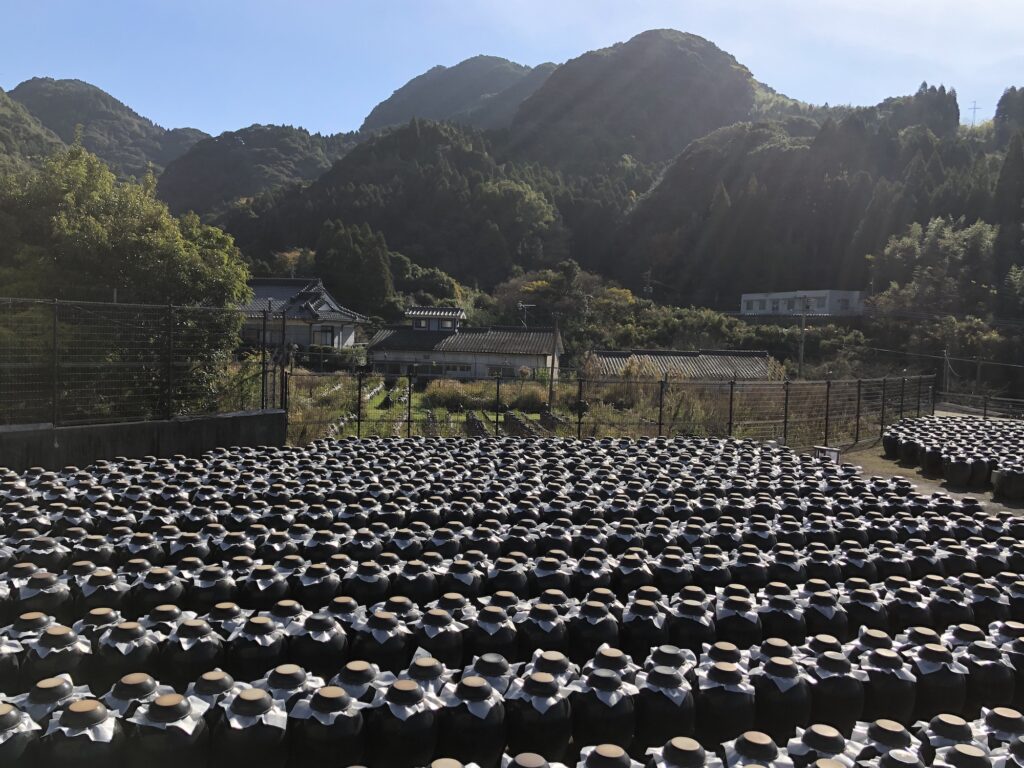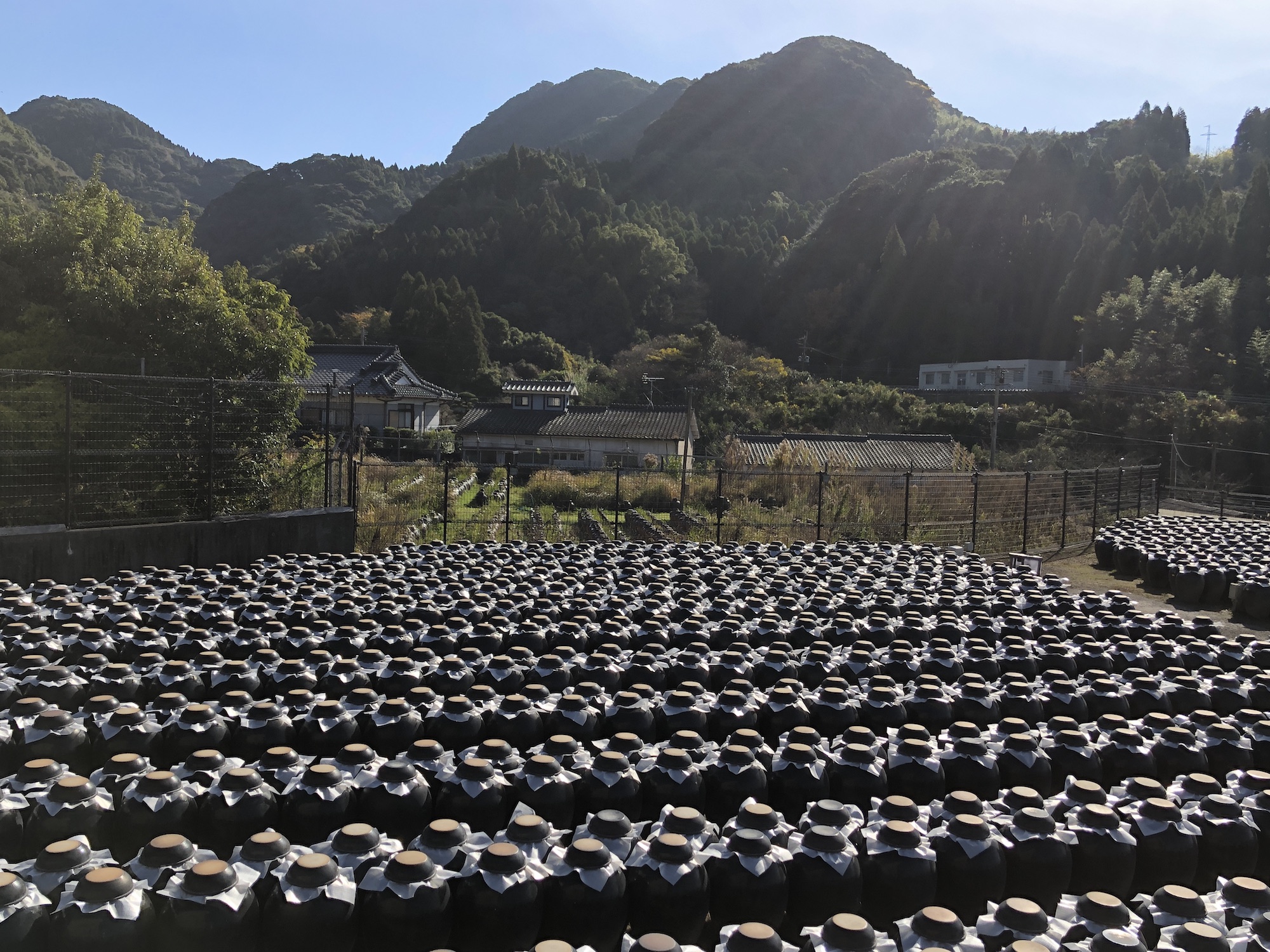 If you go to Kirishima, you will be able to experience a unique part of Japanese food culture, by visiting one of the Kirishima Kurozu factories. A great place to experience the unique Kirishima Kurozu black vinegar is at Sakamoto Kurozu Tsubobatake Information Center. Here you find a modern visitors center, with a small museum, large fields of vinegar jars, a restaurant and a shop where you can buy hundreds of vinegar products, and taste the different variations of vinegar produced at this factory. You can of course buy a bottle or a tasting set to take home, or try some of the more unusual vinegar products – like their soft serve ice cream with vinegar. On clear days you have a great view over the vinegar jars with the Sakurajima volcano smoking in the background.
Kirishima's famous Onsen Hot Spring Baths
Kirishima is also famous for it's Onsen hot spring baths. Why not book a night at a Ryokan with a private Onsen bath while in Kirishima? Here is a link for a selection of Kyushu Onsen Hotels with Private Onsen Baths.
Here are some suggested ryokans with private onsen baths in Kirishima
Getting there
By car: from Kagoshima, get on highway E3 and drive north. Get off at exit 25. Then continue along route E78 east bound, and pass south of Kirishima City. Take exit 40 and aim for route 220 east and continue until you reach the coast. At the big, red sign with a restaurant icon, turn left, then right and follow the road for a minute until you see the visitor center on your left-hand side.
Alternatively you can take the slower, but more scenic route 10 along the coast from Kagoshima City.
By train and bus: from Kagoshima-chuo Station, take the Kirishima Line north to Kokubu Station (36 minutes). At Kokubu Station, transfer to the Airport Shuttle Bus Tarumizuko (south bound, direction away from the airport) and get off at the bus stop Fukuyama chūgakkō mae bus stop (福山中学校前) – in front of fukuyama junior highschool (22 minutes). From there it is a 10 minute walk to Sakamoto Kurozu Tsubobatake Information Center. The train and bus together will cost around ¥1870 (2021).
The train ride is covered by the Japan Rail Pass, so that can save you a good amount of money.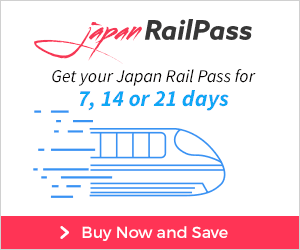 Suggested Hotels in the area