Kurima Island is a small island, located just off the coast of Miyakojima. It is quite a remote island, with few inhabitants and visitors. The island is mostly covered by sugar cane and tobacco fields. However, Kurima has some of the most beautiful beaches and views of the Miyako island group. The small and drowsy town on the north-eastern side of the island has a few cafes and souvenir shops for the occasional tour bus which decides to come by.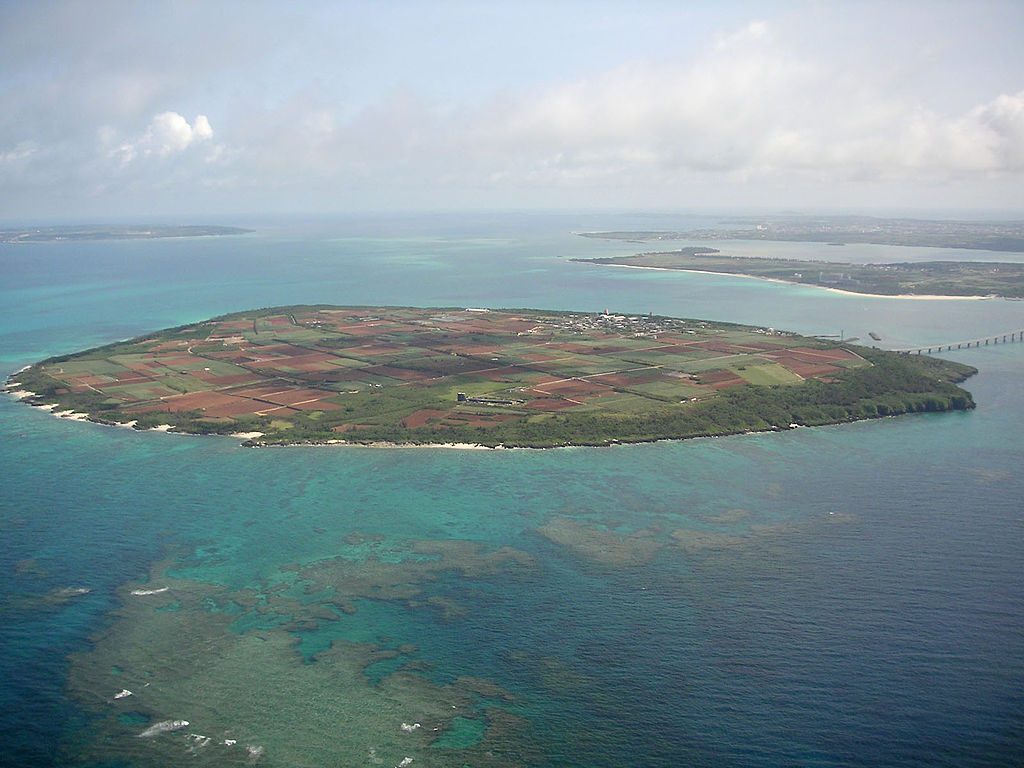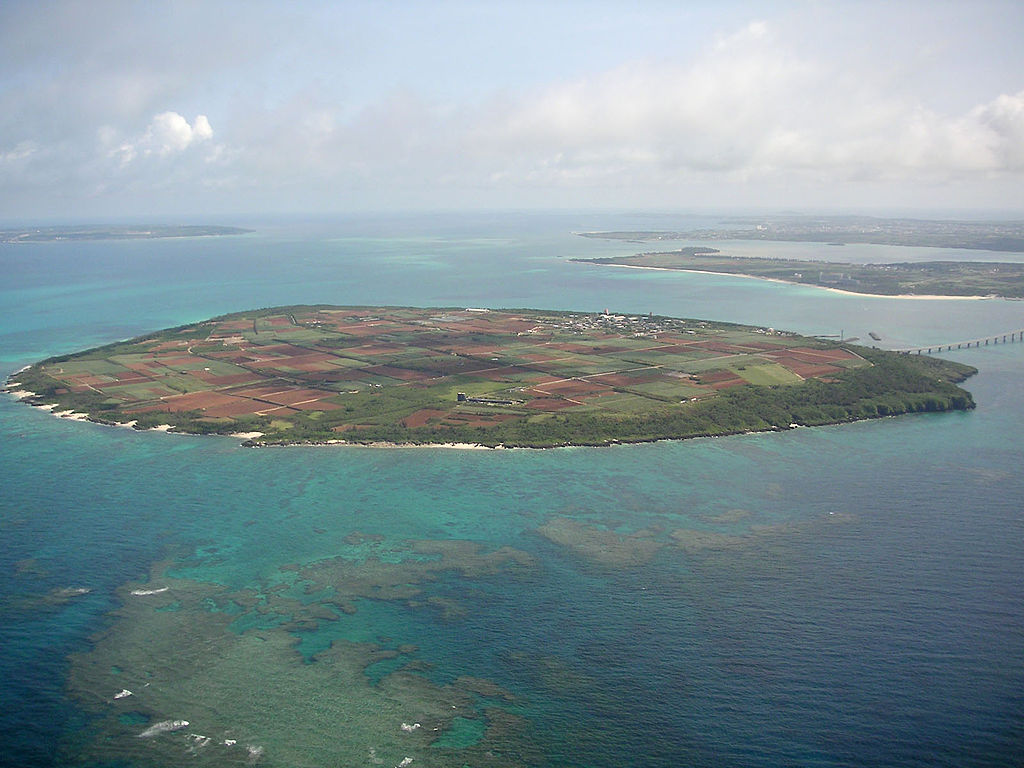 Facts about Kurima
Size: 2.84km²
Population: ~186
1995 Kurima Bridge opened
History fact: Until 1975 the now historic freshwater spring was the only source of water on the island.
Kurima island is the perfect place to experience the real, local Miyako lifestyle. If you want to get away from the hustle and bustle, then get a room here (for example at Hibiscus Guesthouse) and enjoy the beautiful nature, the relaxed lifestyle, the fireflies and one of Japans darkest night-skies.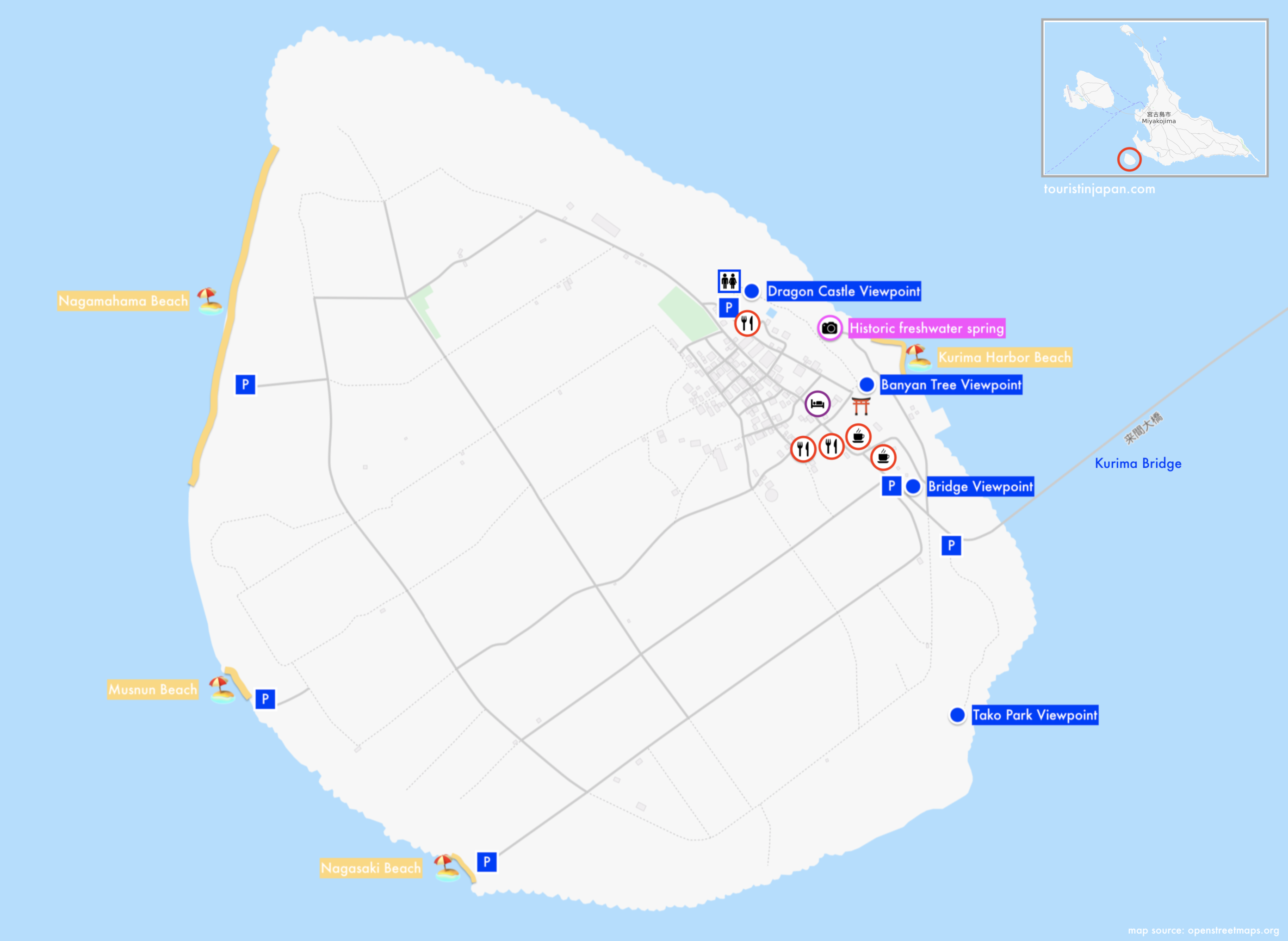 Located on the south-western side of Miyakojima, you access Kurima island by crossing the 1'690m long Kurima Bridge (Kurima Ohashi). The bridge, which opened in 1995, is the lifeline of the approximately 186 people who live on this small island.
As you cross the bridge, look for sea turtles, as there is a high chance of spotting them in the narrow strait between Kurimajima and Miyakojima. Once you are over the bridge, the road takes a steep right turn, up through the lush green vegetation which seemingly covers the entire eastern side of the island.
Both photos above are copyrighted © touristinjapan.com.
Shortly after the ascend up the islands steep edge begins, you will see a parking area on the left side of the road. Here you can park your car and stroll to the first of four view points on the island. Three of the viewpoints on Kurima are special in that they have some large, unusually shaped pavilions. This first one, Tako Observatory, is shaped like an octopus (tako means octopus).

Continuing up the road from Tako Park, you might spot a lonely, red Shisa lion figure on the right side of the road. This marks the entrance to a viewpoint which offers a terrific view of Kurima bridge.
The road slowly flattens out and continues to lead you through the islands only town where you will encounter a few cafes and craft/souvenir shops. You might choose to park your car by cafe Asora, grab a smoothie and continue on foot to the Banyan Tree viewpoint – the second of the three strangely shaped figures. The view is directly at beautiful Maehama beach on the other side of the water. On the way back, you could make a short stop at the local shrine and then explore the narrow streets lined with old, weathered houses.
All four photos above are copyrighted © touristinjapan.com.
Once you are done exploring Kurima town, continue to the Dragon Castle viewpoint – the third and last of the thematic observatories. From atop the mock-castle, there is a 360° view of Kurima – and it is a beautiful panorama. You really get a sense of just how small this island is.
When you are done enjoying the views, move on to a beach of your choice. Kurima island has some of the most pristine and untouched beaches in all of Okinawa. Nagamahama beach is especially scenic, and sees very few tourists.
Both photos above are copyrighted © touristinjapan.com.
Beaches
Kurima has a lot of small, secret beaches. However the four beaches mentioned in the list below have proper parking facilities. All beaches on Kurima island are unsupervised, so take the appropriate precautions when swimming.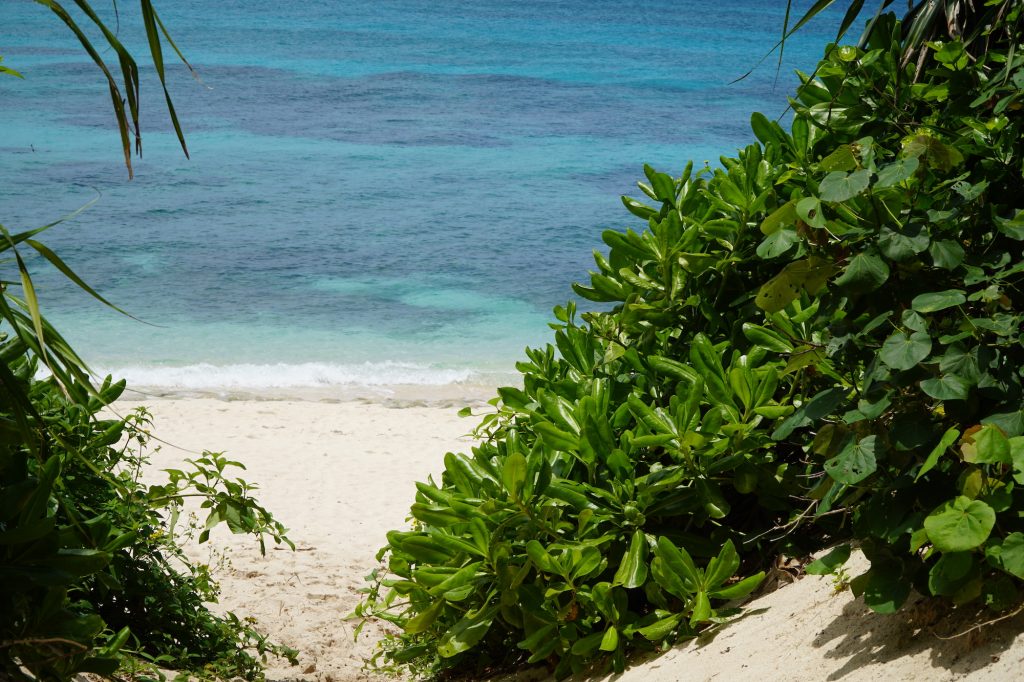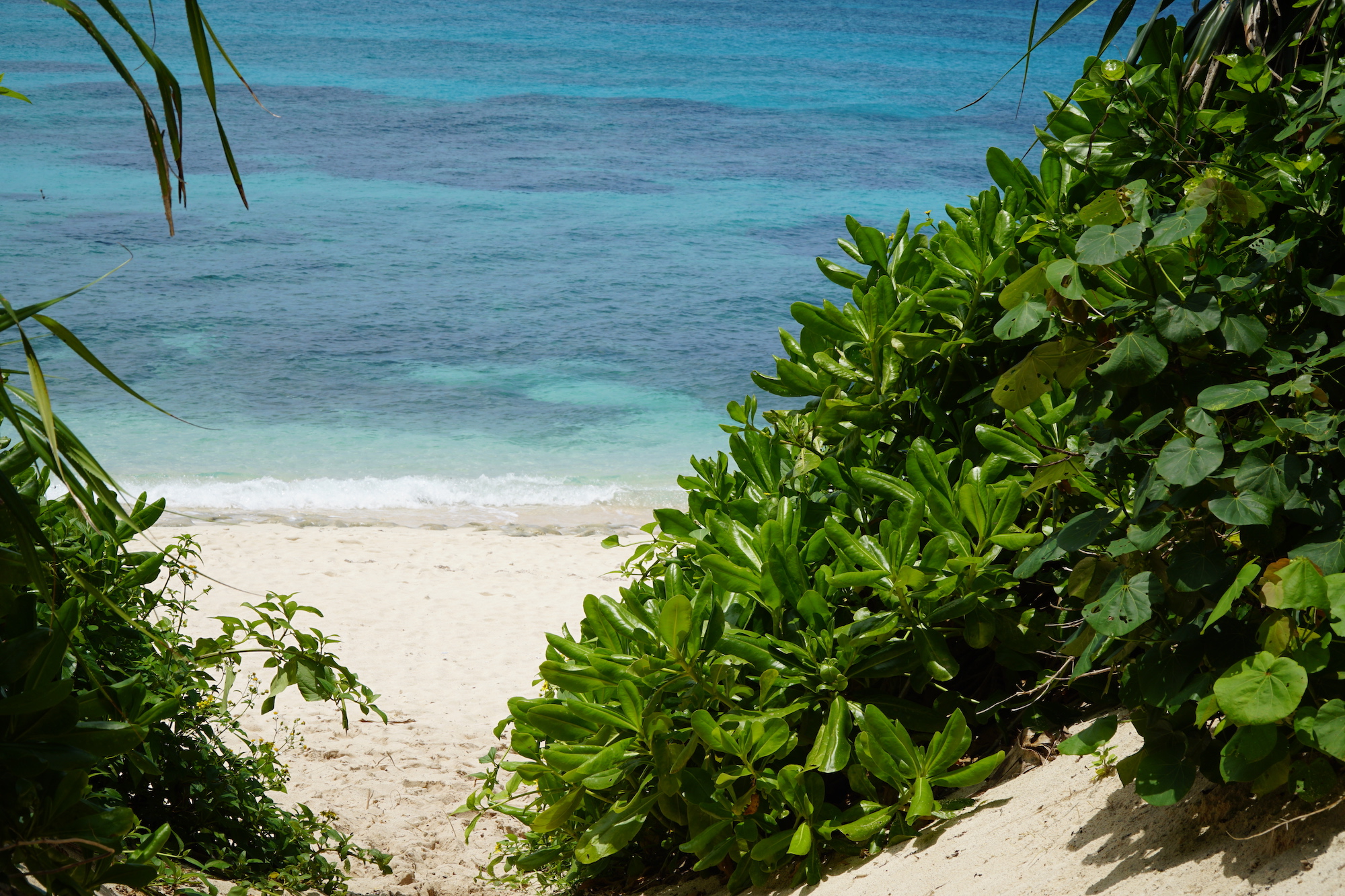 Nagamahama Beach
Nagamahama Beach is located on the western side of Kurima Island. It is a remote beach where you are very likely to have it all to yourself.
As you emerge through the narrow, sandy tunnel of lush green plants, you are met with a view of turquoise water and a perfect, white sand beach.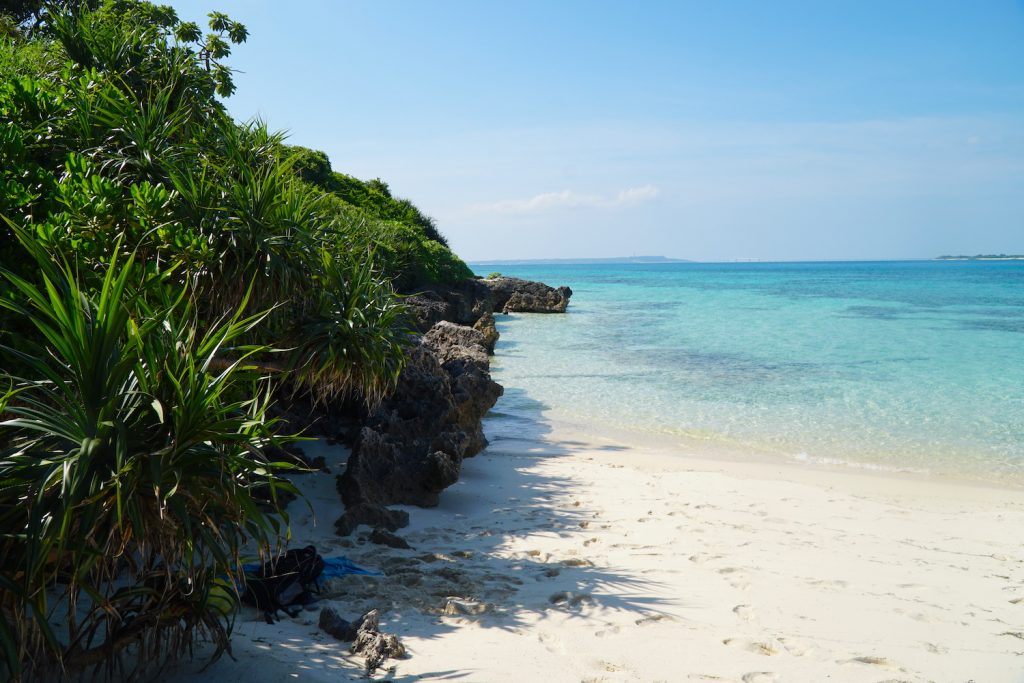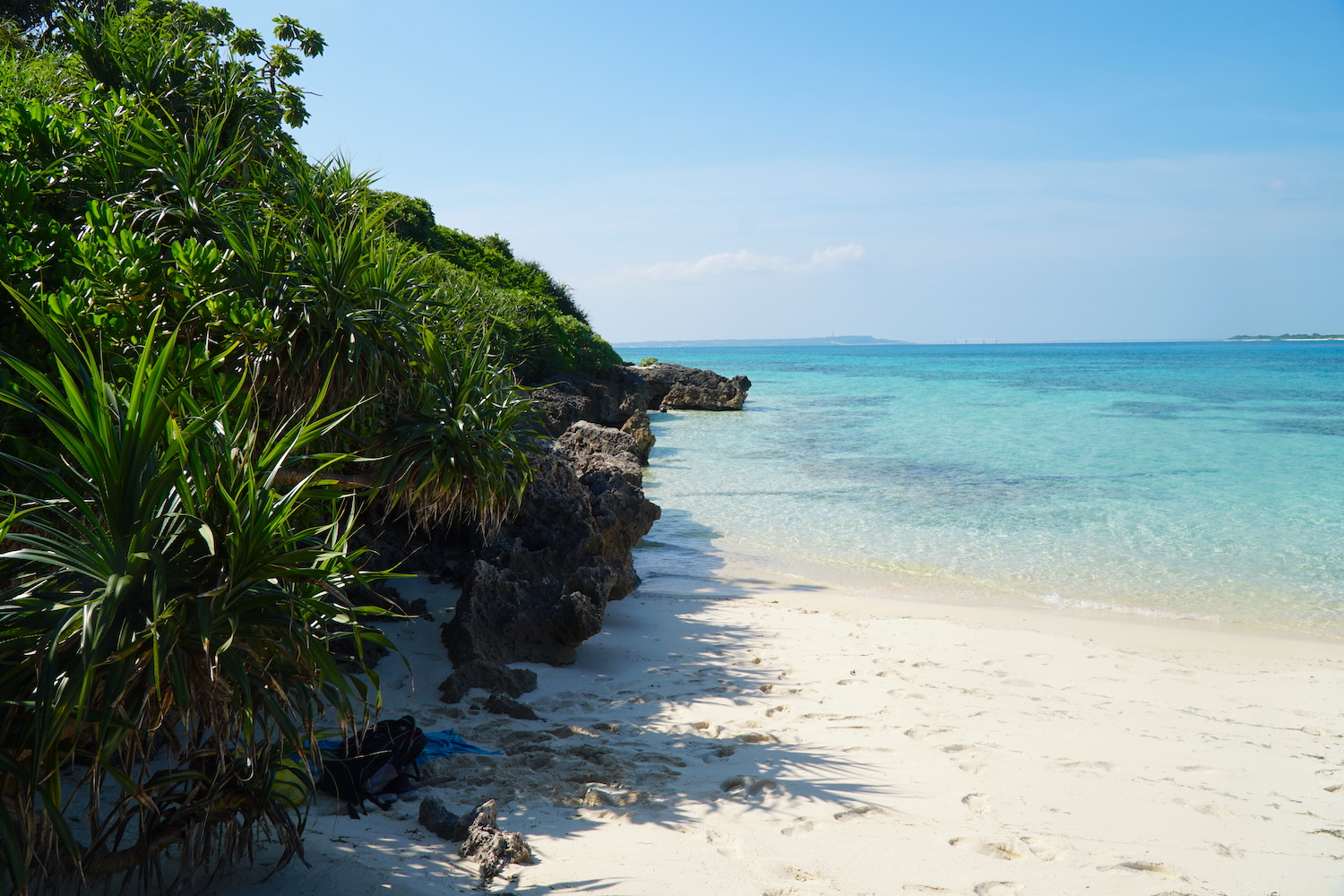 Kurima Harbor Beach
This small stretch of beach is located just north of Kurima harbor. The coastline is often used by fishers, so pay attention if you plan on swimming here. The water is crystal clear, and the sand is perfect white.
Watch out for oil balls.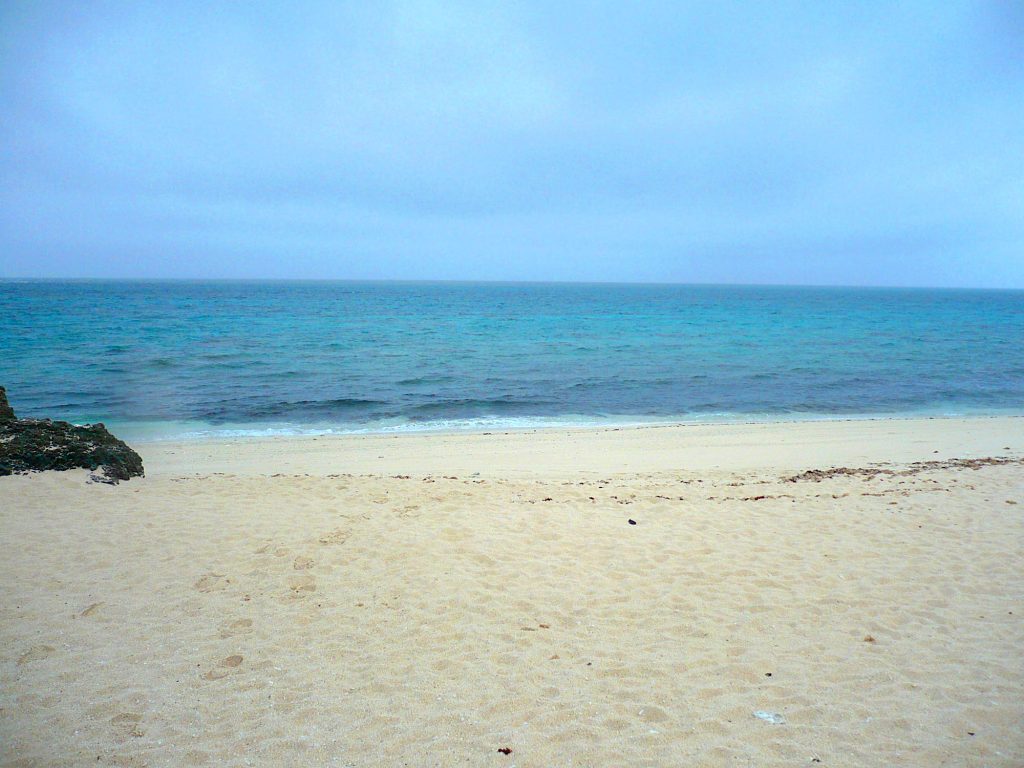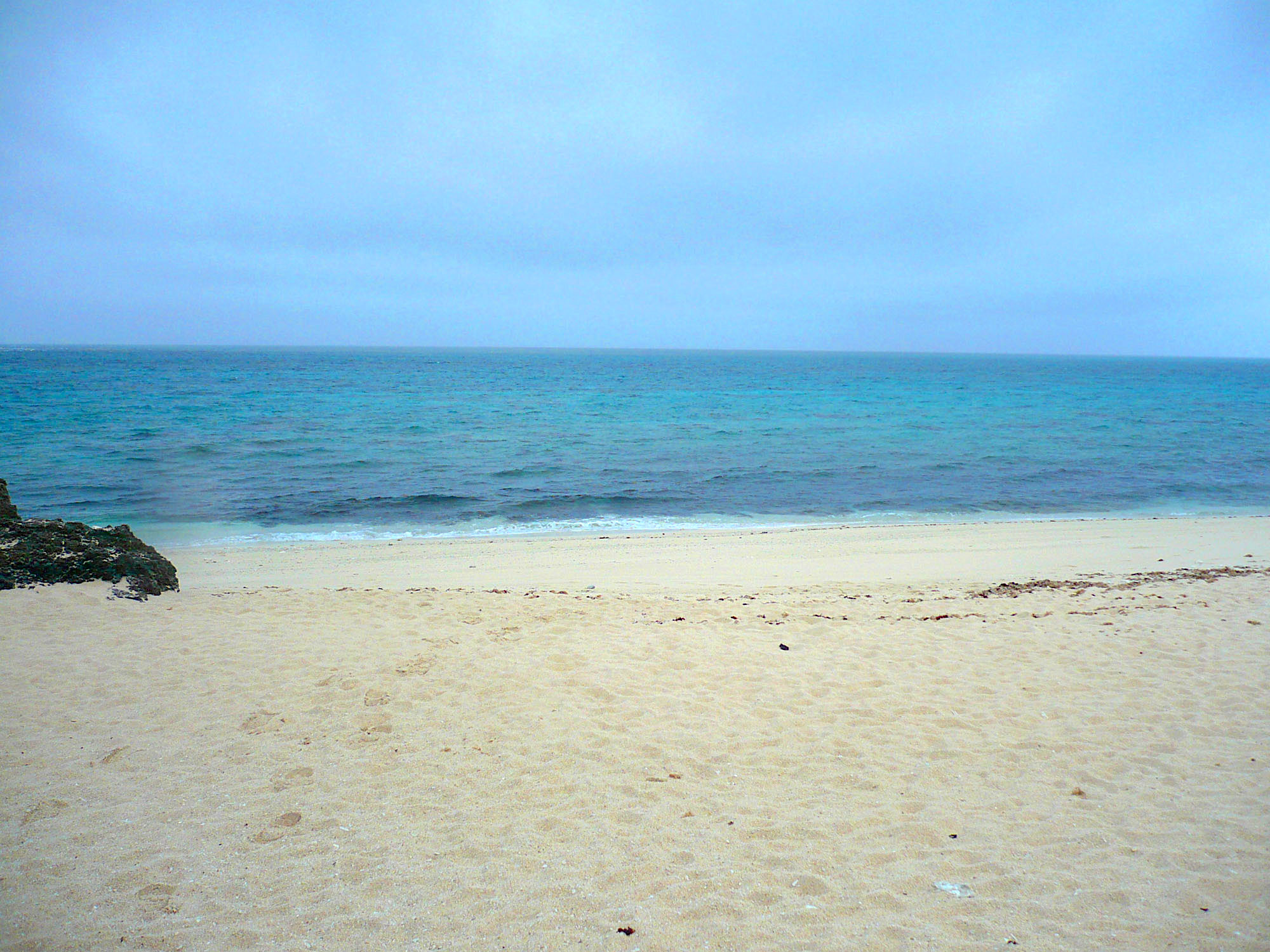 Musunun Beach
Musunun beach is a small stretch of white, sandy beach on the western side of Kurima. There are a few parking spots available – but you will likely be the only one there.
Photo by Kzaral. CC BY 2.0. Modified.


Nagasaki Beach
Nagasaki beach is a small stretch of white, sandy beach near the southern tip of Kurima. There is room for a couple of cars, and there is easy access from the parking area. The RuGu"glamping" resort is nearby, which means you might encounter other beachgoers here.
Attractions
The relaxed lifestyle, star watching and the beautiful beaches are the real attractions on Kurima. The traditional tourist attractions are few, but there are a couple of interesting places worth visiting on the island.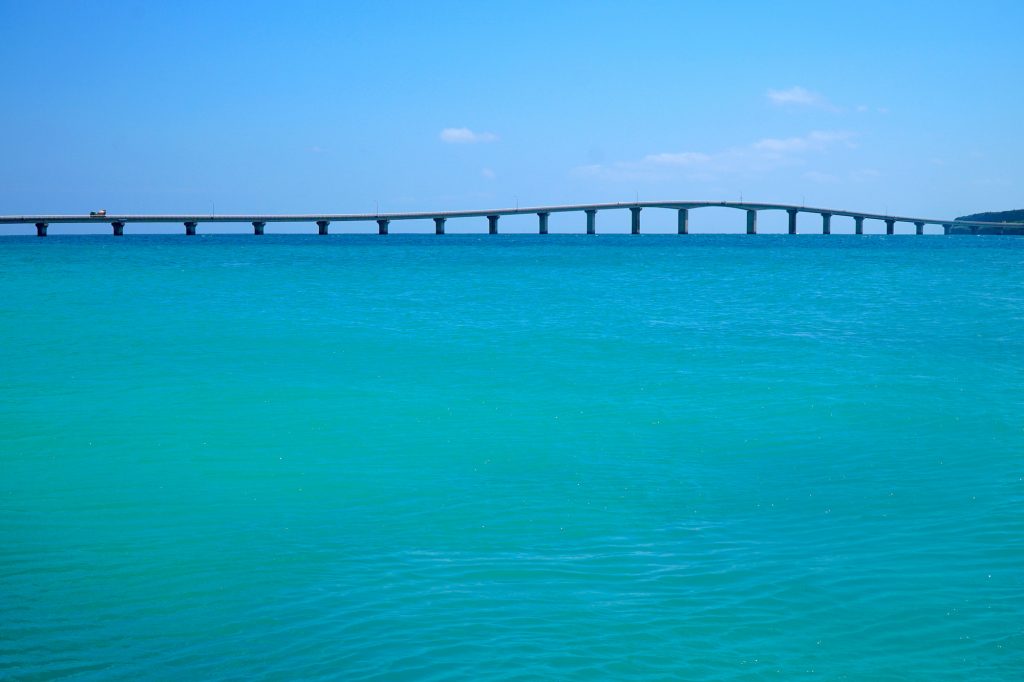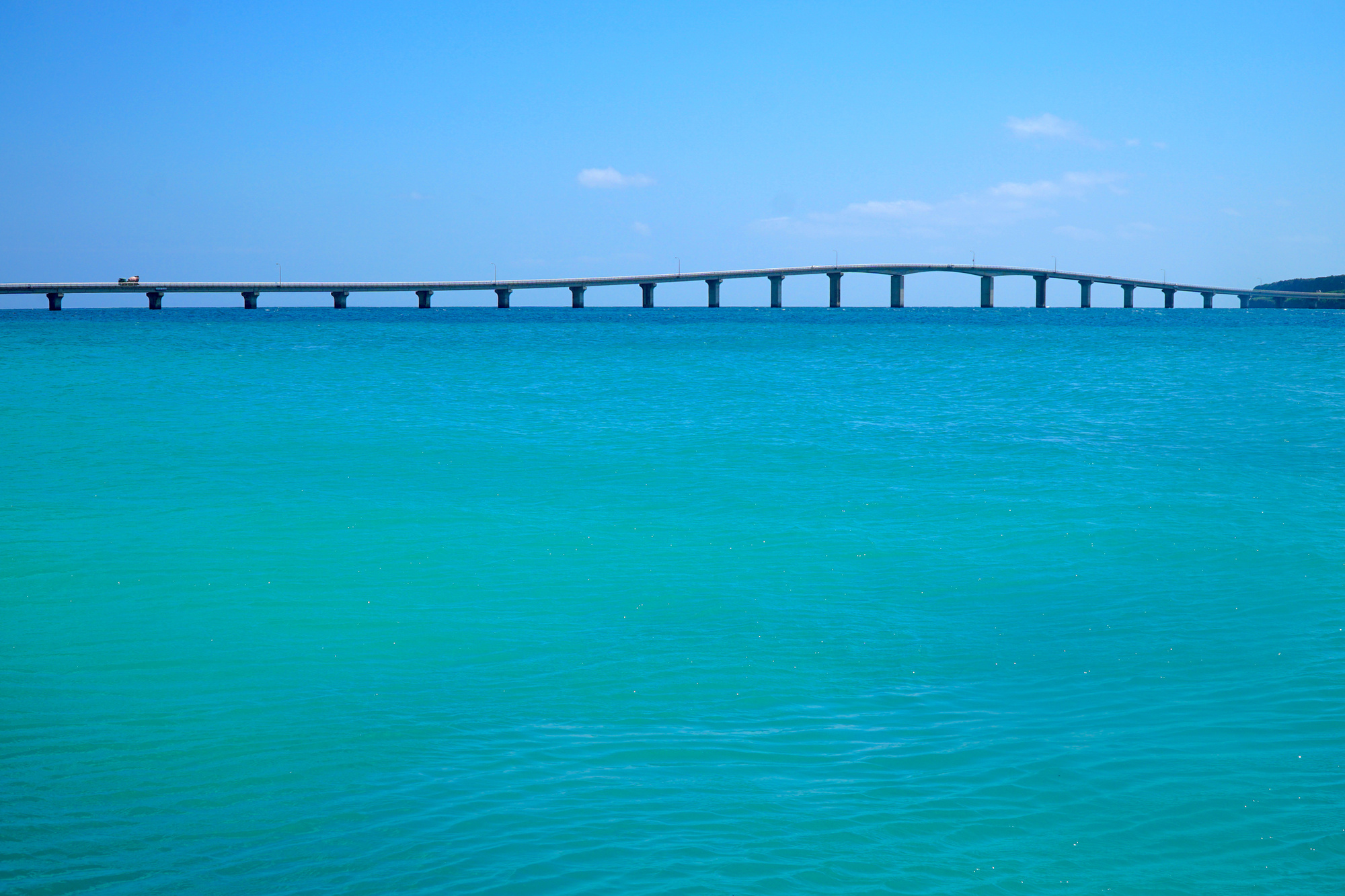 Kurima Bridge
Kurima bridge connects Kurima island to Miyakojima. The bridge is 1'690m long and opened in 1995. It has a beautiful shape, with a bump on the middle, from where there is a great view over the strait. Read more about the bridges of Miyakojima.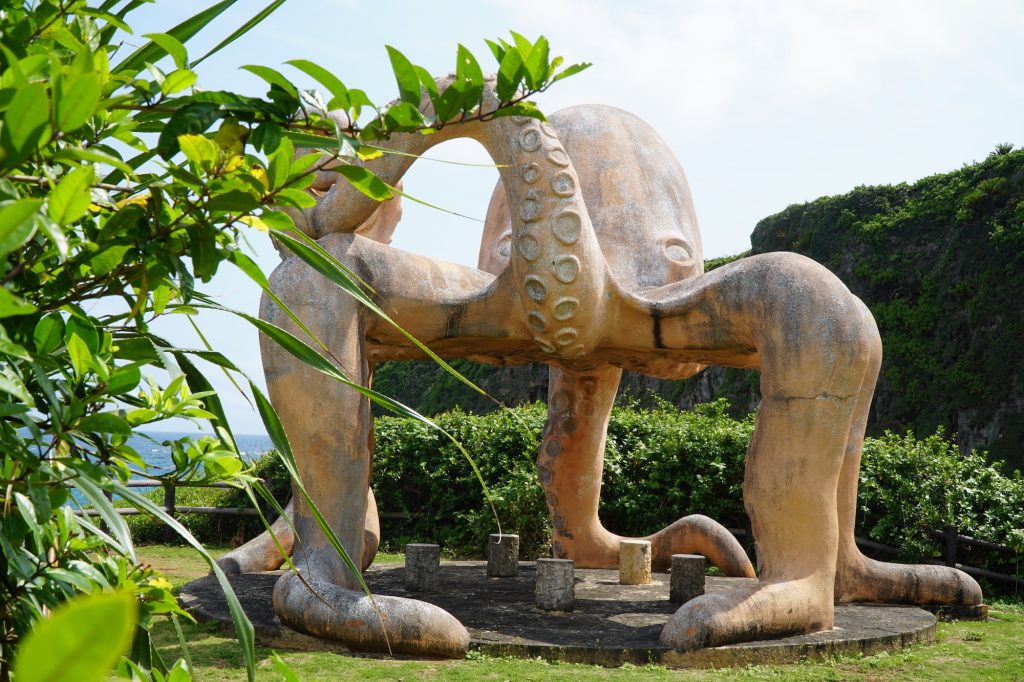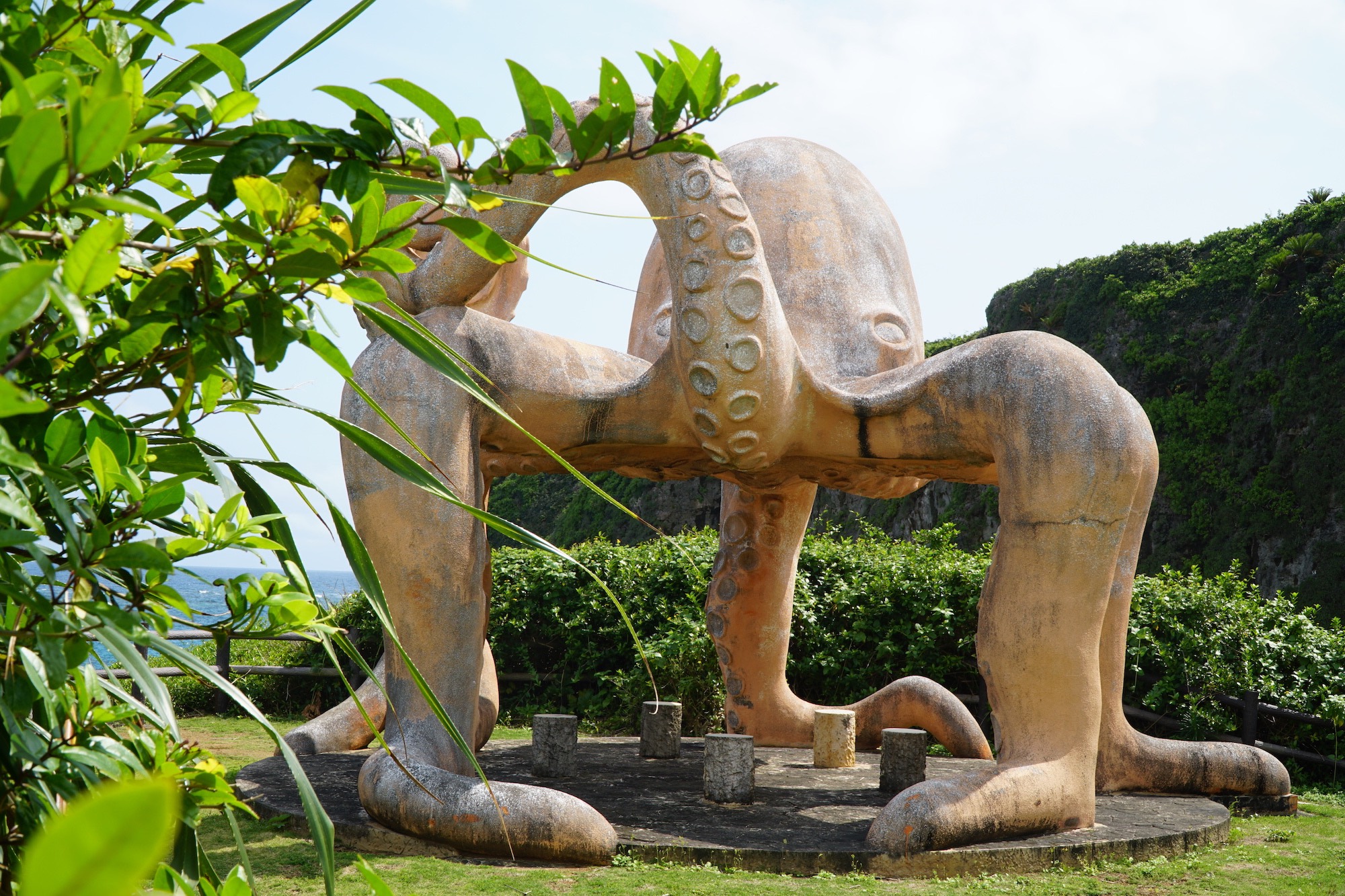 Tako Park Viewpoint
The first of three strangely shaped viewpoints on Kurima. "Tako" means octopus in Japanese, and sure enough, at this viewpoint you find a gigantic octopus along with a nice view of the sea and cliffs.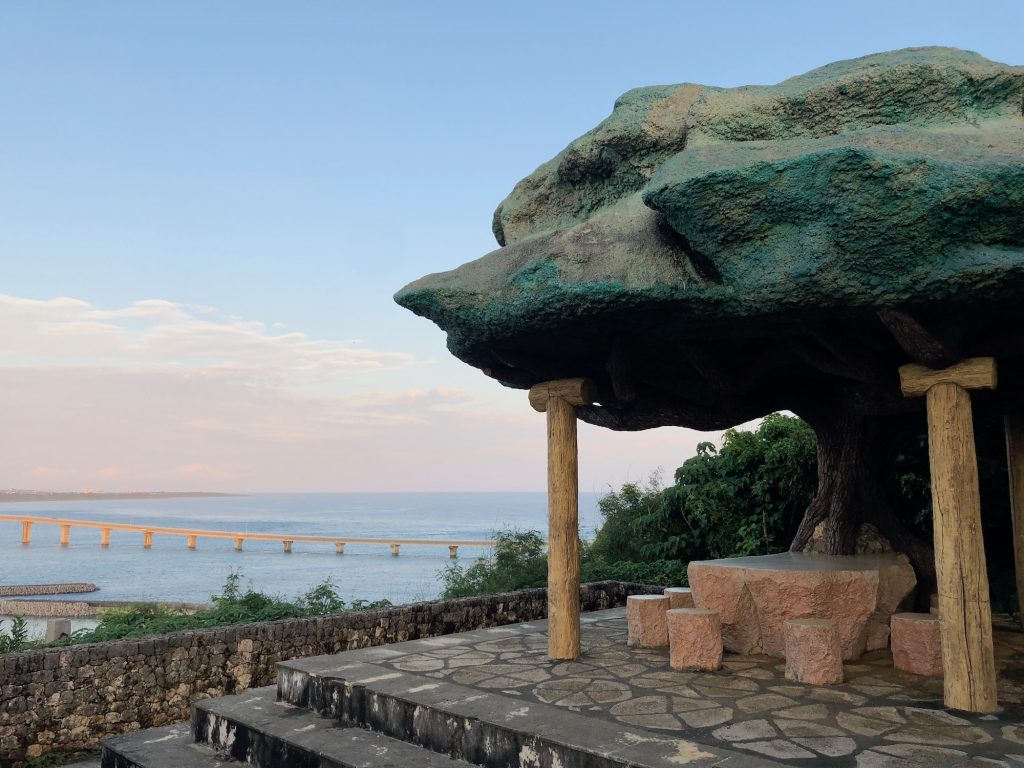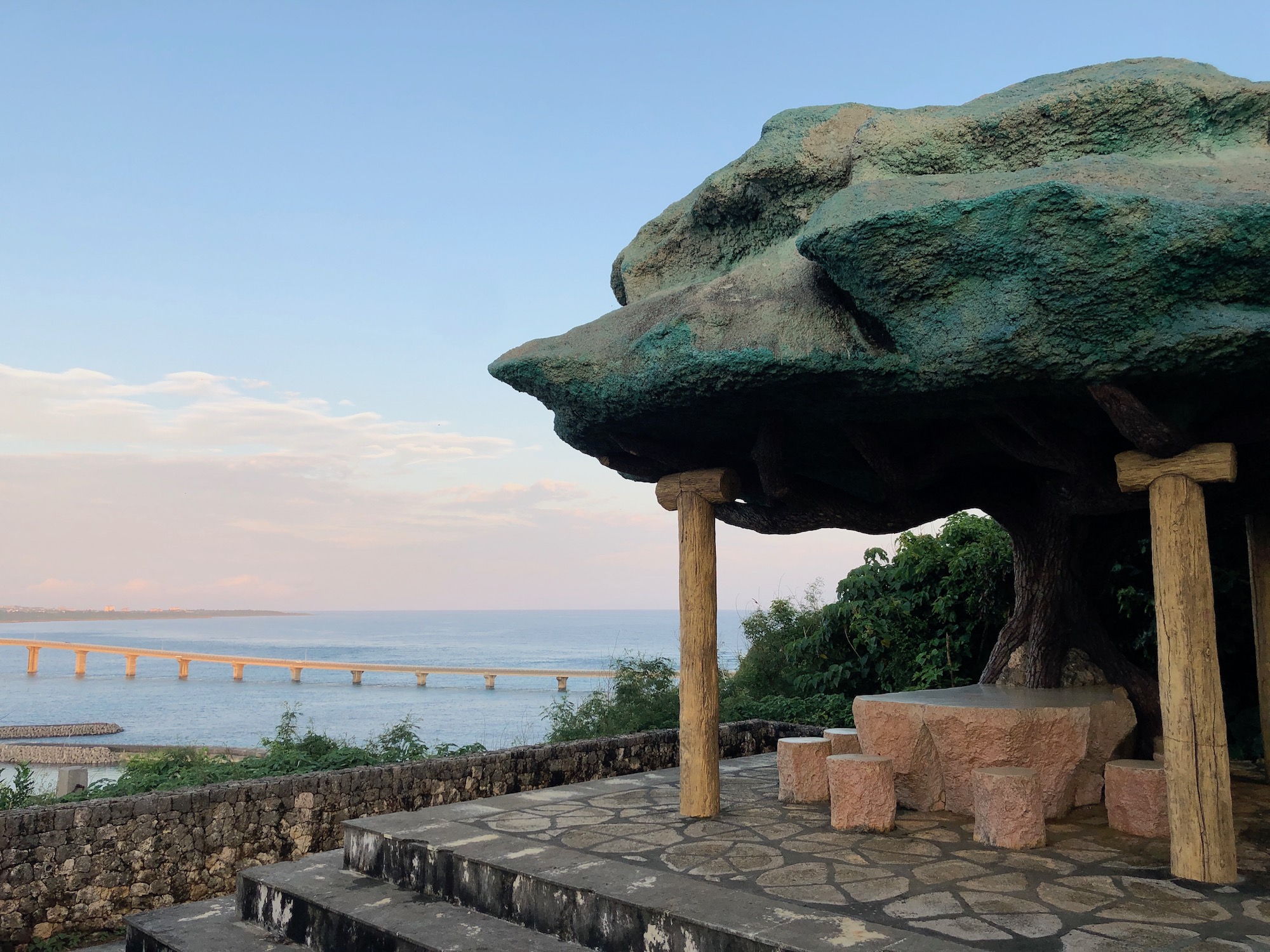 Banya Tree Viewpoint
The second of the strangely shaped viewpoints on Kurima is the tree. It provides shadow and is a good picnic spot with a terrific view of Kurima bridge.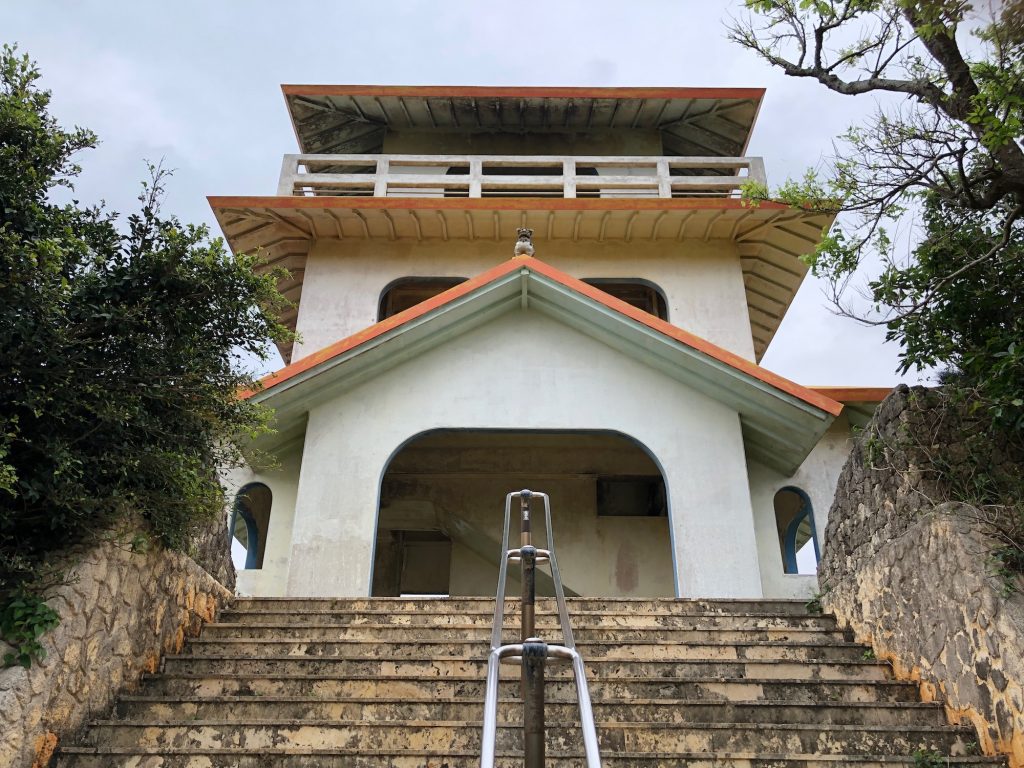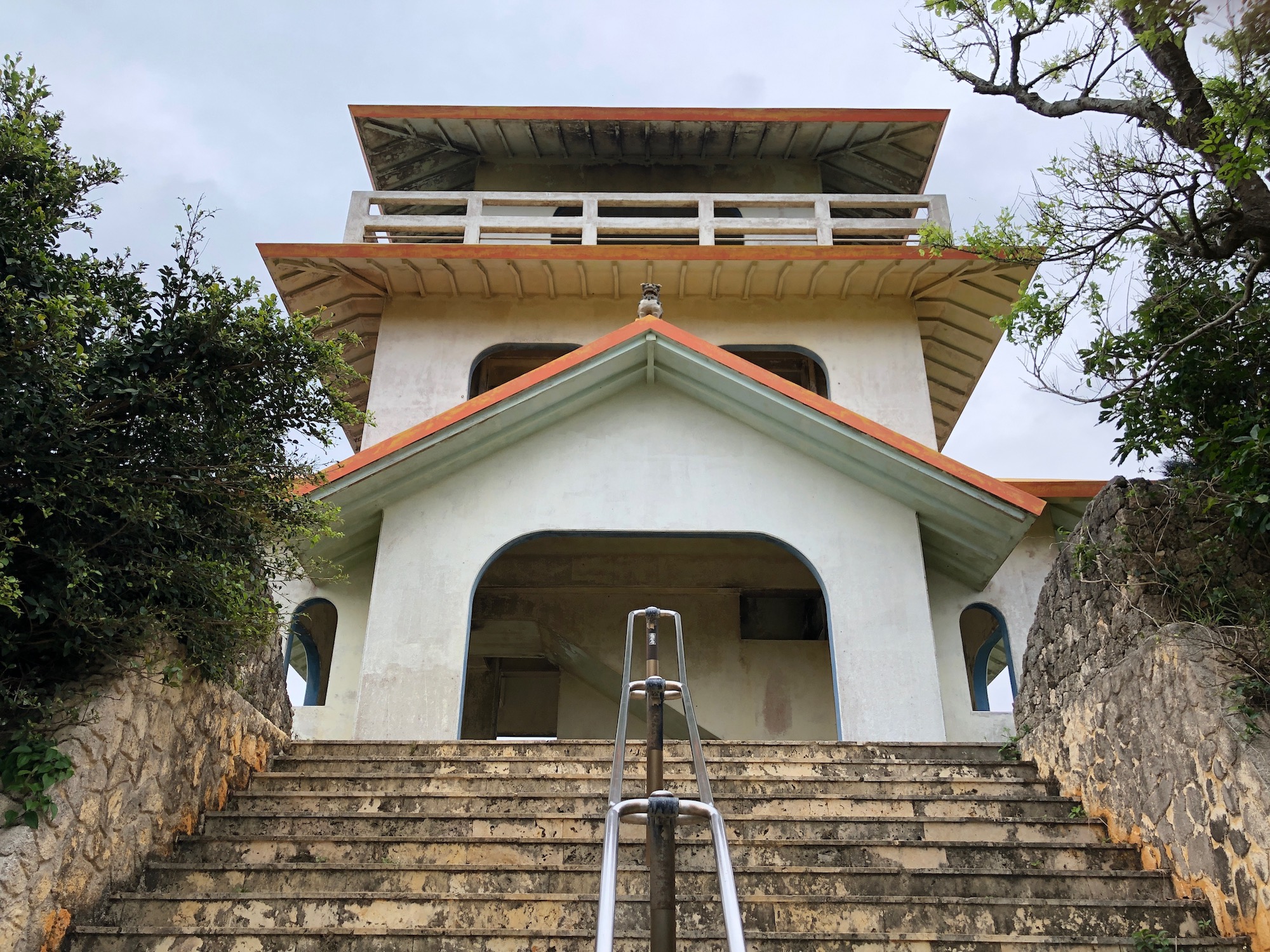 Dragon Castle Viewpoint
The third and last of the unusually shaped viewpoints on Kurima island. The Dragon Castle is the only of the structures which you can actually go inside. From the top you are rewarded with a 360° view of Kurima island. When leaving, note the neat dragon-shaped walls fencing off the facility.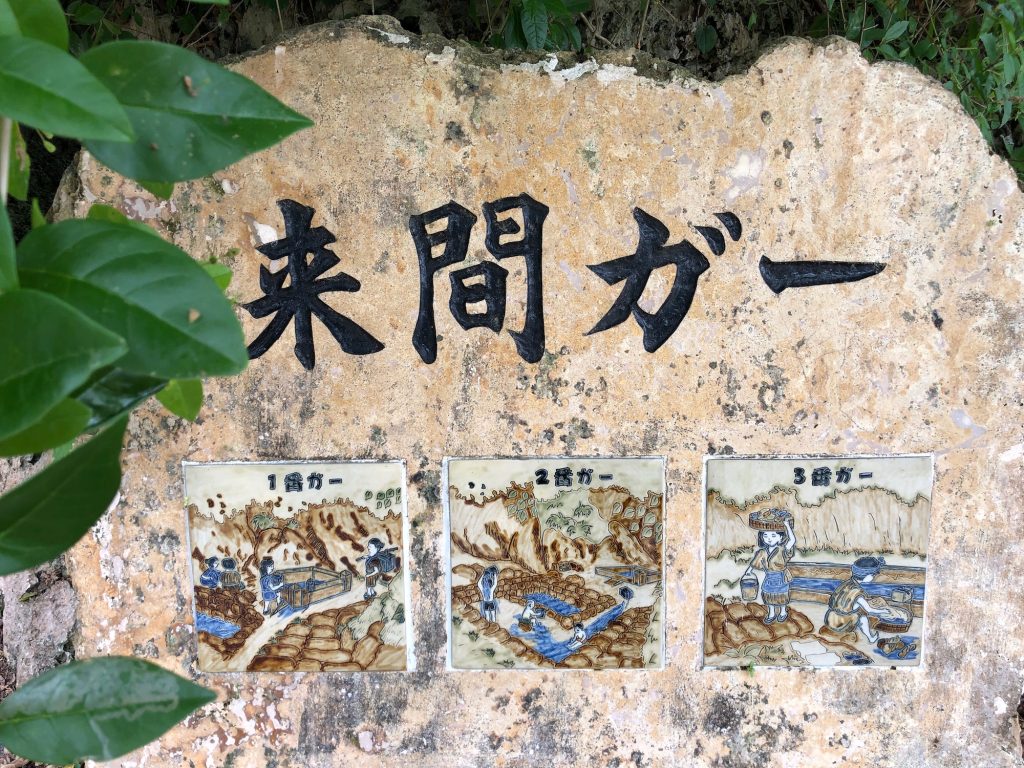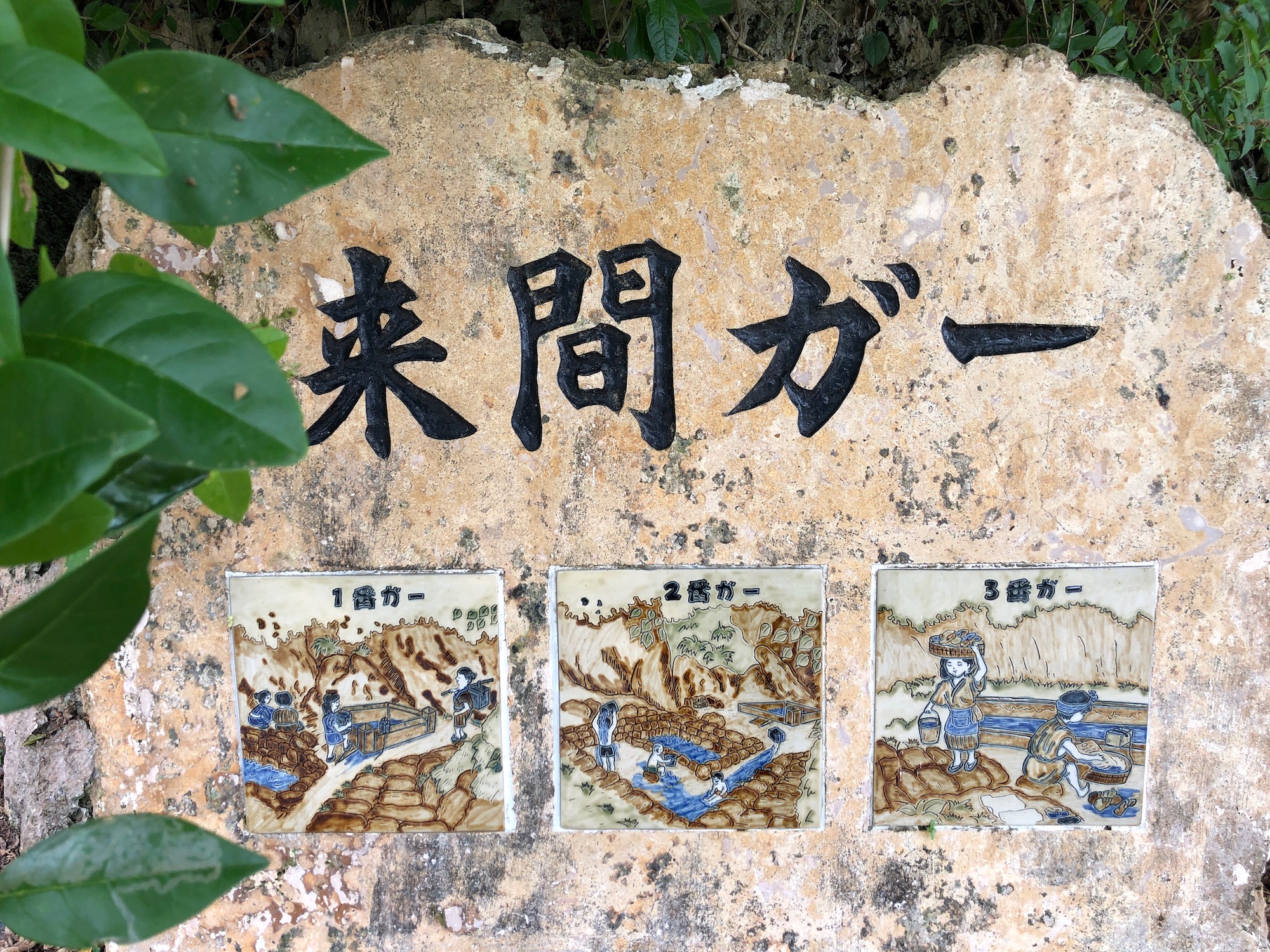 Historic freshwater spring
This is the only freshwater spring on Kurima, and the only source of water for the islands inhabitants until 1975, when a water supply was pulled across the sea floor from Miyakojima. The well can still be seen, and commemorative plaques are put in place, to remember the historic importance of this place.
Restaurants
There are a few eateries on Kurima island. None of them are real restaurants at heart, but are rather variations of cafes or izakayas. Nevertheless it is possible to eat out if you want to. Izakaya 花風 is especially cozy and local. Here you can get a proper portion of Miyako-soba or Goya Chanpurū for dinner.
Pani Pani
Asora
Yacha Yacha
Izakaya 花風
Cafe 楽園の果実
Accommodation
Hotel Recommendations for Kurima island:

Hibiscus Guesthouse (super low budget)
Hibisucus Guesthouse is a beautiful and cozy little guest house, located in Kurima town. The house is beautifully surrounded by flowers and green, and feels super homey inside. The owners are really nice, and you can buy in on dinner and tours they arrange. Read a review
Book now

RuGu Glamping Resort (mid-class)
RuGu is a "glamping" concept on Kurima island. This super cozy hotel/restort consist of a number of modern, semi-permanent mobile homes which are installed with 4 beds, kitchen, bathroom, restroom, living room and a large wooden deck. The rooms are all equipped with modern amenities. There are really cool common areas. The location is on a field, a bit outside the town and right next to the beach. It is an ideal environment to stargaze and escape the busy world.
Book now.

Shimakaji (budget)
Small budget apartment with two beds, bathroom and living space. The room has air-condition and is located in Kurima town. It is an ideal place if you want to be yourself, without other guests to disturb your day. Only available through airbnb.
Sign up for airbnb.

Pension Takinaka (budget)
Small budget pension in Kurima town. Here you will have the feeling of a homestay. Booking via phone 0980-76-3402.

Find more hotels in Miyakojima
Tours and Experiences of Miyakojima
Getting there
By plane: neighboring island, Miyakojima, has an airport with connections to Tokyo, Osaka, Nagoya, Naha, Ishigaki and Tarama.
Look for flights to Miyakojima
By car: Kurima island is connected to Miyakojima by Kurima bridge. From the airport, proceed south-west until you reach route 390. Take route 390 south until you see roadsigns pointing right to Kurima (route 246). This will take you straight to Kurima bridge.
By bus: There are busses on the Miyako islands, but they are not well documented nor frequent. If you must take a bus, then you can find information about the stops kotsu-okinawa.org. It is possible to transfer from Miyako island to Kurima island by bus a few times per day.