Kyotos Gion District is one of Japans most well-known "Geisha districts". Visitors travel to Gion for a chance to catch a glimpse of a Geisha (or Geiko as they are called here), enjoy the well preserved, historic entertainment area and to learn about traditional arts and crafts.
In this centuries old district of Kyoto, old wooden town houses line the narrow streets. Some houses function as modern day bars, restaurants and shops, while others are traditional tea houses (ochaya), offering unique, old-fashioned Geisha entertainment like hundreds of years ago. While walking the streets of Gion it's not difficult to imagine what life would have been like here 2-300 years ago.
The Gion area is best experienced at night. Traditional paper lanterns, hanging from the shop fronts, dimly light the streets. Geisha and Maiko (geisha trainees) can be seen hurrying through the streets from one appointment to another and a stream of businessmen and tourists steadily flow through the streets in search for the next drink, or a glimpse of the old Japan. Some visitors enjoy renting a Kimono, to complete the experience of walking through this atmospheric area. Don't be fooled by this – there are more regular people in Kimonos than there are Geishas to be seen.
Book Gion Night Walk Gion Kimono Experience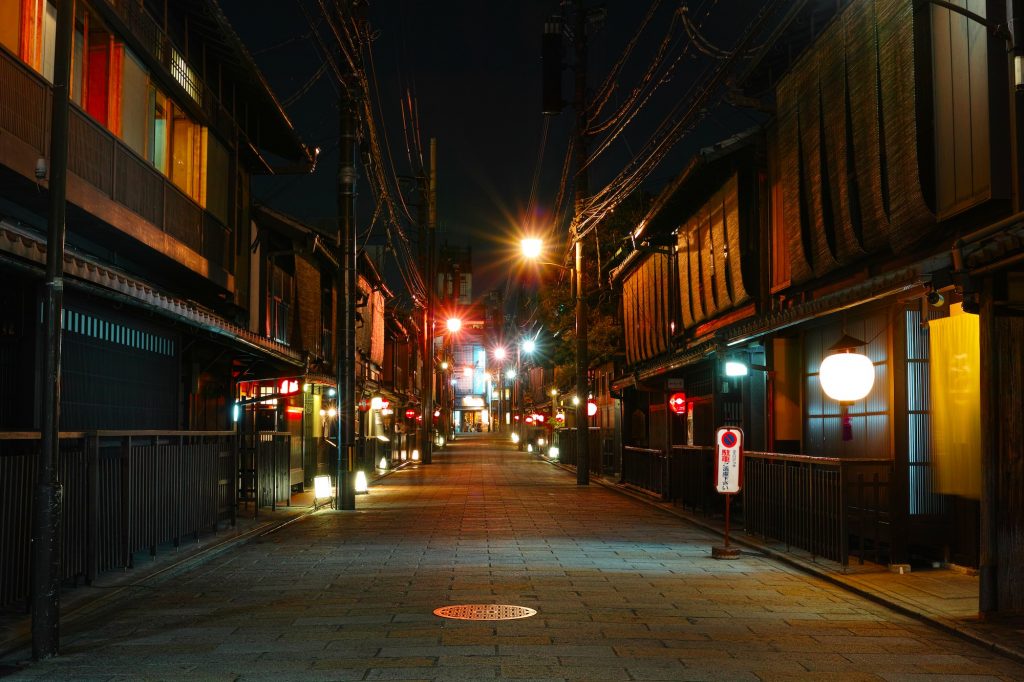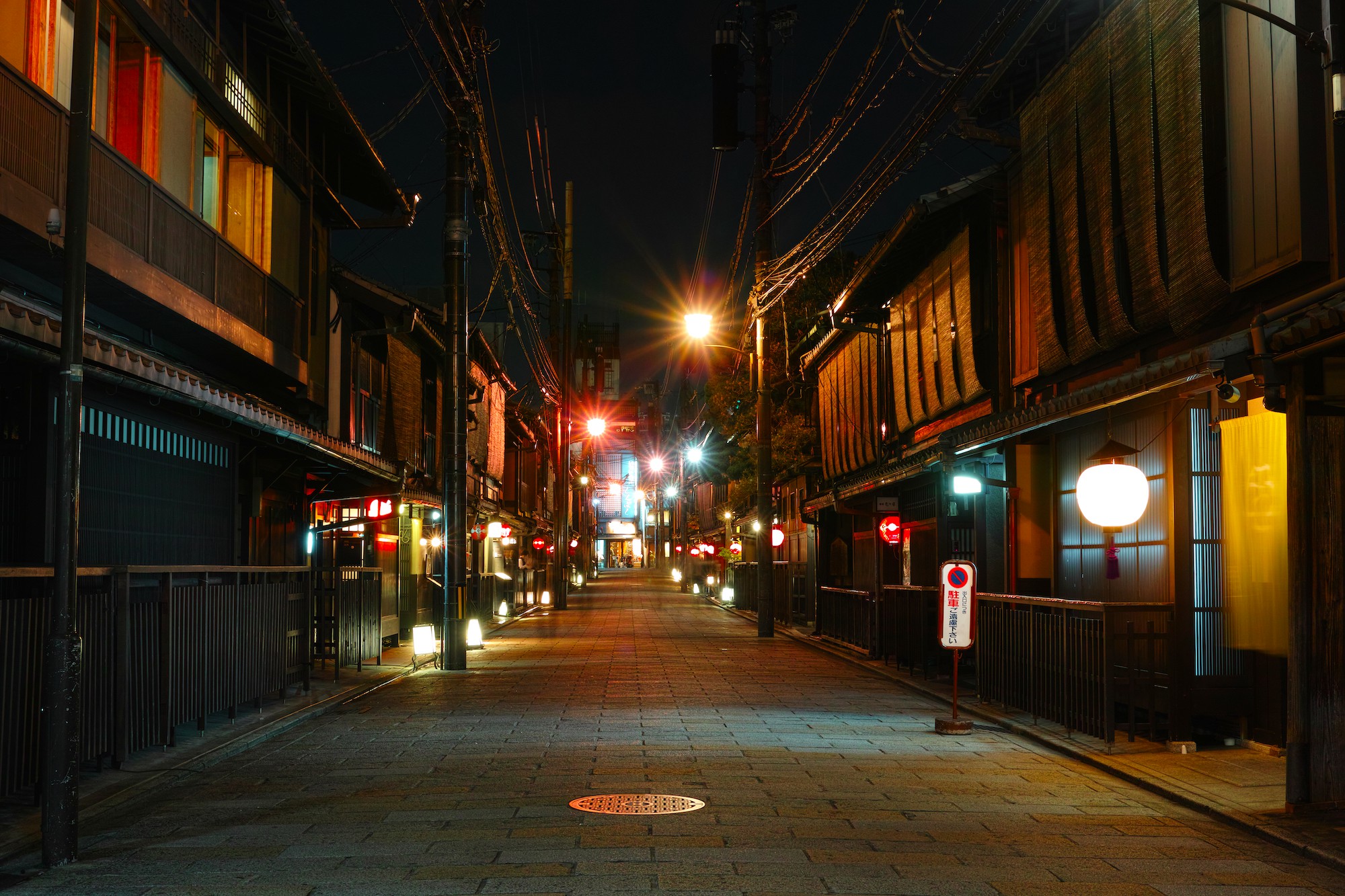 History of the Gion District
Originally, the Gion area developed around the Yasaka Shrine, formerly called "Gion Shrine". The need to accommodate the shrines visitors prompted the establishment of tea houses and entertainment facilities. Over time theatres, Geisha houses and other entertainment facilities popped up, turning the area into the densely packed entertainment district it is today. Relatively early on, the area was split into the two separate Hanamachi areas Gion Kobu and Gion Hagashi.
Hanamachi (lit: flower town) is the more proper term for "Geisha district" and describes an area with several Geisha Houses and Tea Houses (okiya and ochaya). Historically, Kyoto had 6 Hanamachi areas, however today just 5 remain active. Two of Kyotos Hanamachi districts are in Gion: Gion Kobu and Gion Higashi, making Gion especially lively.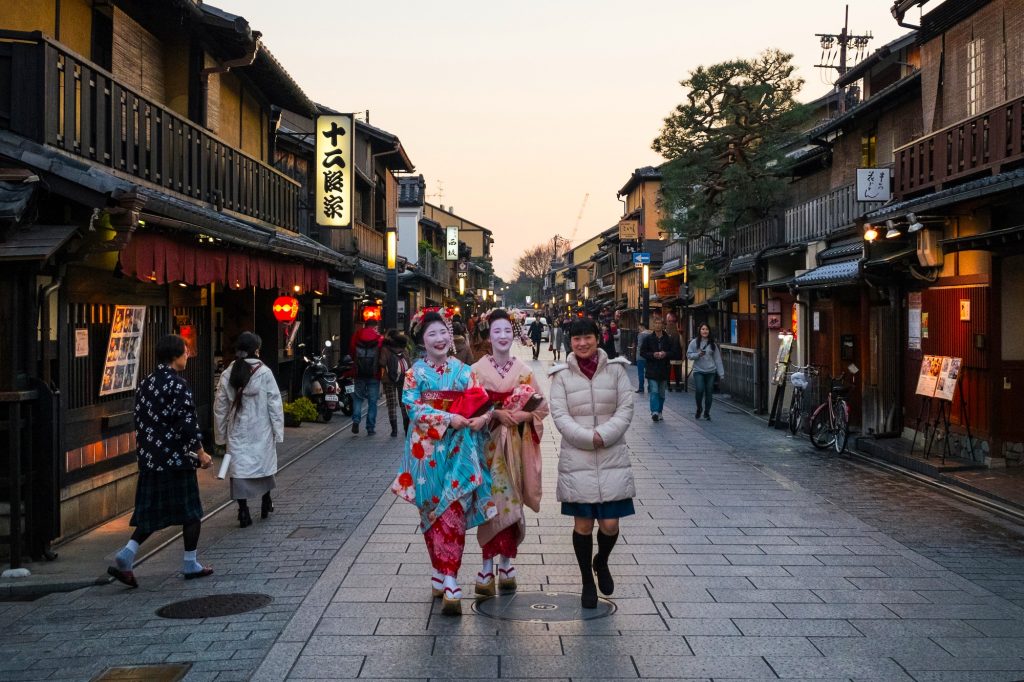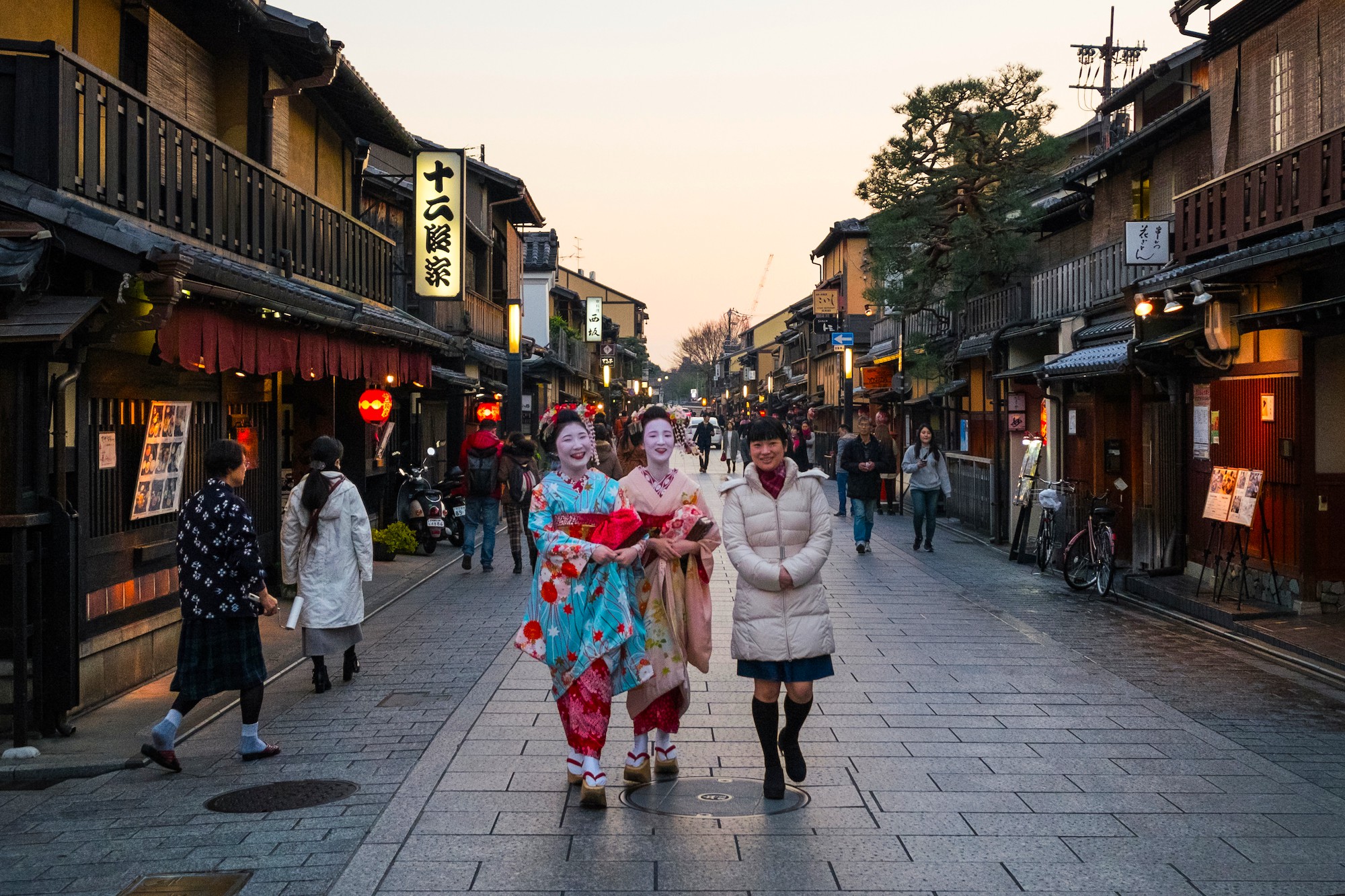 How to experience a Geisha
It is normally required to arrange a private Geisha event, in order to see a Geisha at work. However, two times a year public Geisha dance performances are held in Gion. In the spring, throughout the month of April, Gion Kobu holds an event where tickets can be purchased. Similarly, in November, Gion Higashi has public performances which can be experienced with the purchase of a ticket.
If you can't time your visit with these periods, then you might want to consider booking a private evening with a Geisha to host and entertain. The entertainment typically consists of conversation, games, songs and drinks. The prices can be quite high though, and Japanese conversation skills are usually required unless a translator is included in the package. Booking an evening with a Maiko can be somewhat cheaper than a Geisha.
Book Geisha Experience Book Maiko Experience
The easiest and best way for foreign tourists to experience the skills of the Geisha is probably at Gion Corner. Here Maiko will entertain with 7 traditional arts, on one stage. Visiting Gion Corner offers a great insight into the world of Geishas and Japanese traditions, without booking an expensive private service.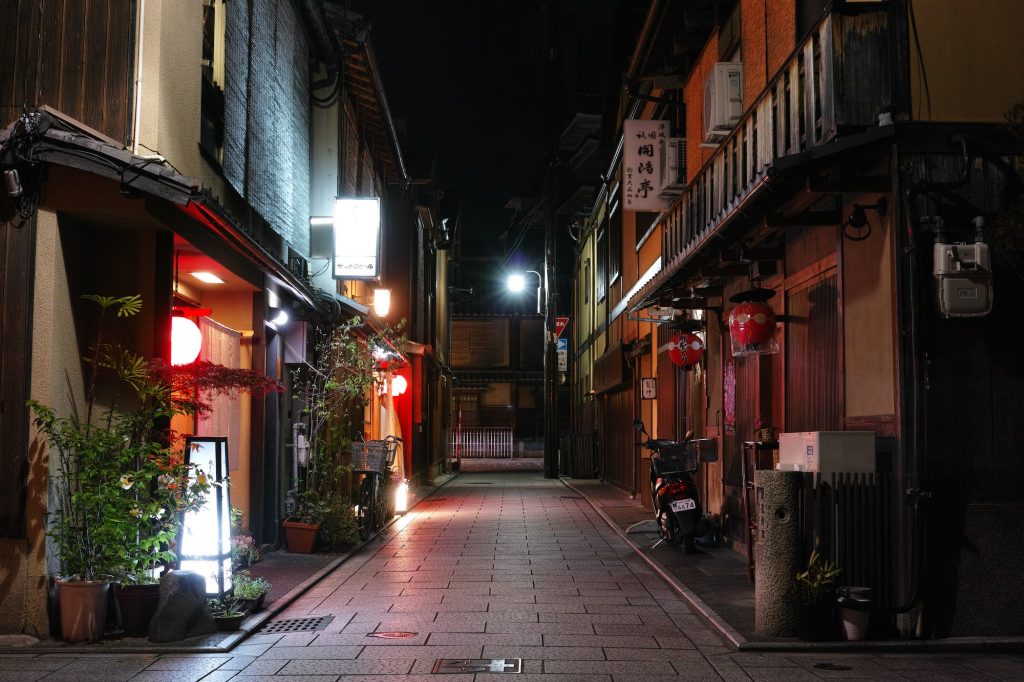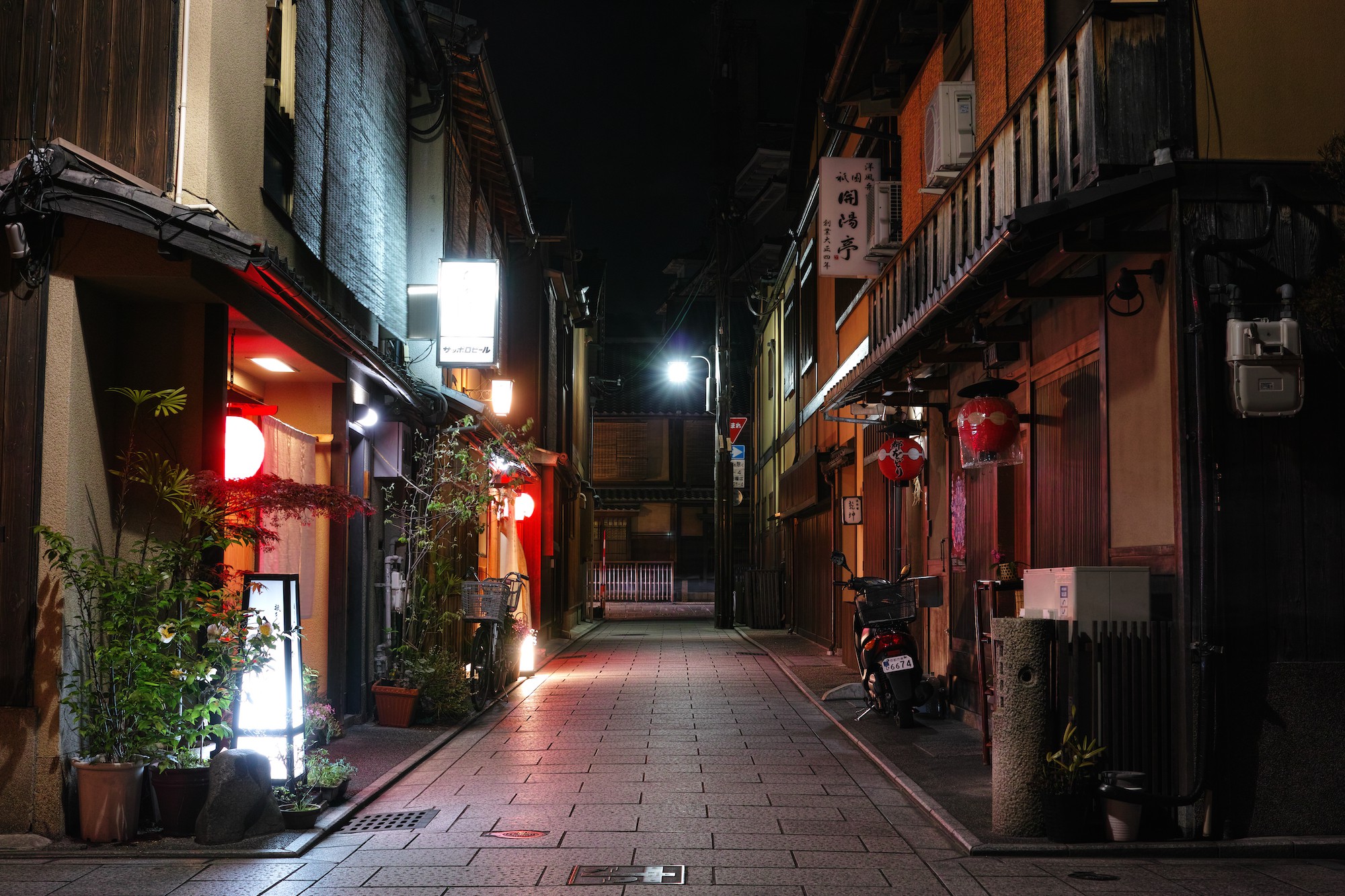 About Geisha
Geishas are women, trained to entertain customers with traditional arts, like dancing, singing, music and excellent hosting. In Kyoto, the Geishas are called Geiko, but to keep it simple the term Geisha is used here.
To become a Geisha, a girl must undergo a period of training. During this training she is classified as a Maiko which, roughly said, is a Geisha apprentice. Historically girls have started training as early as their 5th year, but since school became mandatory, they aren't allowed to start until they reach an age of 15 (Kyoto) and 18 (Tokyo).
Both Geisha and Maiko are easily recognizable by their traditional looks; formal kimono, complete white face makup and bright red lips. To determine if you've spotted a Geisha or a Maiko, look at their lips and footwear. A Maiko will only paint her lower lip red, while a Geisha paints both lips. Additionally a Maiko will walk in higher shoes than a Geisha.
Note: taking photos of Geisha and Maiko can be considered very rude. They are not public performers, but rather normal persons with a job. Please be respectful around them, like you would be around any other person.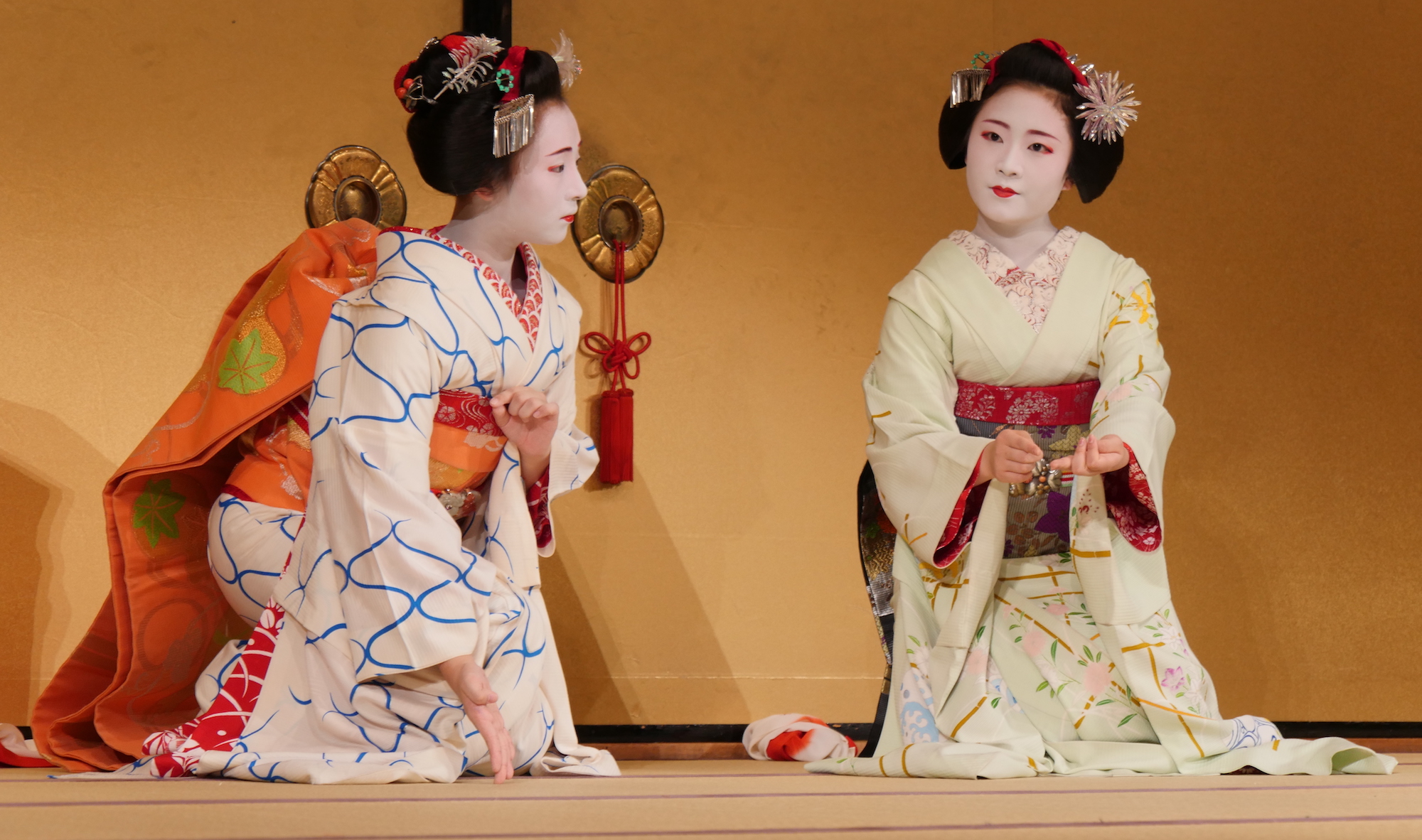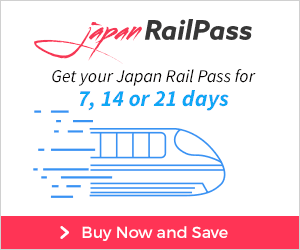 Getting there
Pro tip: Traveling around Kansai? Maybe the Kansai Thru Pass is something for you. The pass is valid for subways and private railways – but not for JR trains.
By train: the nearest station is Gion-Shijo where the Keihan Main Line stops. An alternative station is Kawaramachi Station where the Hankyu-Kyoto Line stops.
By bus: numerous busses stop at Gion-Shijo station, which is the nearest train station. Bus 100, 205 and 206 are good options from Kyoto Station.
Cover photo credit: David Offf. Licensed under CC BY 2.0.