Tokyo doesn't lack observation decks and platforms. There are many popular places where you can have a look at Tokyo from above, but did you know that you actually don't need to pay to get a good view down on the city?
Tokyo Metropolitan Government Building is conveniently located in Shinjuku, with Tochomae subway station just outside the door. This building which consists of two large towers, offer two observation decks (one in each tower) at a height of 202 meters! That is higher than the first level of the iconic Tokyo Tower which only lifts you 150 meters above ground. And even better, it is completely free! That's a real money saver if you are traveling on a budget. The two most popular observation decks, Tokyo Tower and Tokyo Skytree cost from $9 – $30 (2018) for a standard ticket, and often comes with long boring lines. I have visited the Tokyo Metropolitan Government Buildings observation decks 3 times, and never had to wait in line to get up. I've had to wait 10 minutes to get down, but that really isn't so bad in my opinion.
If you are really looking for the best possible view, you might still want to consider Tokyo Skytree. It does take you a lot higher! The first platform of the Tokyo Skytree observation deck is at 350m and the second at 450m. However if you are traveling on a budget, like I often do, then the Tokyo Metropolitan Government Building observation decks are worth considering.
Opening hours
Generally the observation decks are open from 09:30AM – 11:00PM. However both observation decks have a couple of closing days every month. I recommend that you take a look at the official website for the latest opening hours and closing days.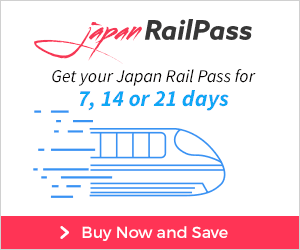 Getting there
By train: The nearest station is Tochomae subway station. The Oedo Subway Line stops here.
If you have a JR Pass, and prefer not to take the private metro, then you can get off a Shinjuku station and walk the 800 meters to the Government Building.