Uchinoura Space Center is a launching facility for space rockets located in the southern part of Kagoshima Prefecture, Kyushu. Until 2006 all Japans scientific satelites were launched from this site, and it remains in use today for certain launches. There is a museum and shop for visitors, and it is possible to get exceptionally close the the launch ramp.
Recommended Accommodation 45min from Space Center Car Rental
Originally known as Kagoshima Space Center, Uchinoura Space Center is located in a remote area on the eastern coast of Kagoshima Prefecture in Kyushu, southern Japan. The space center was established here in 1962 because the site provides an advantageous terrain, and is located on the edge of the Pacific Ocean, far away from everything making it a fairly safe place to launch large rockets.
The space center was, until 2006, used to launch all Japanese scientific satellites utilizing the M-V Rocket. When the M-V rocket went out of use in 2006, the number of launches from Uchinoura Space Center decreased, but activity has increased again since 2013 when Japan started launching the smaller, but newer Epsilon Rocket. Epsilon has been launched from Uchinoura in 2013, 2016, 2018 and 2019 and has a yearly launch scheduled from 2021 and forward. Since it's opening, more than 390 rockets have been launched from Uchinoura.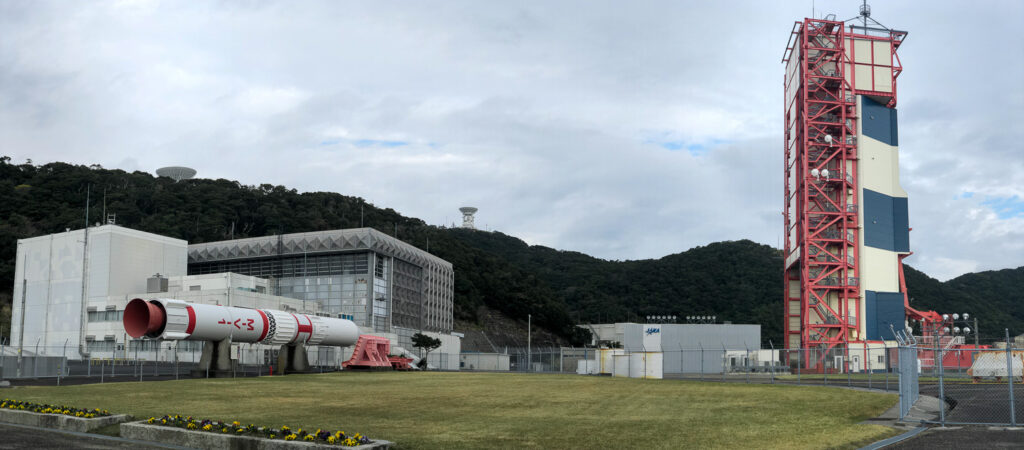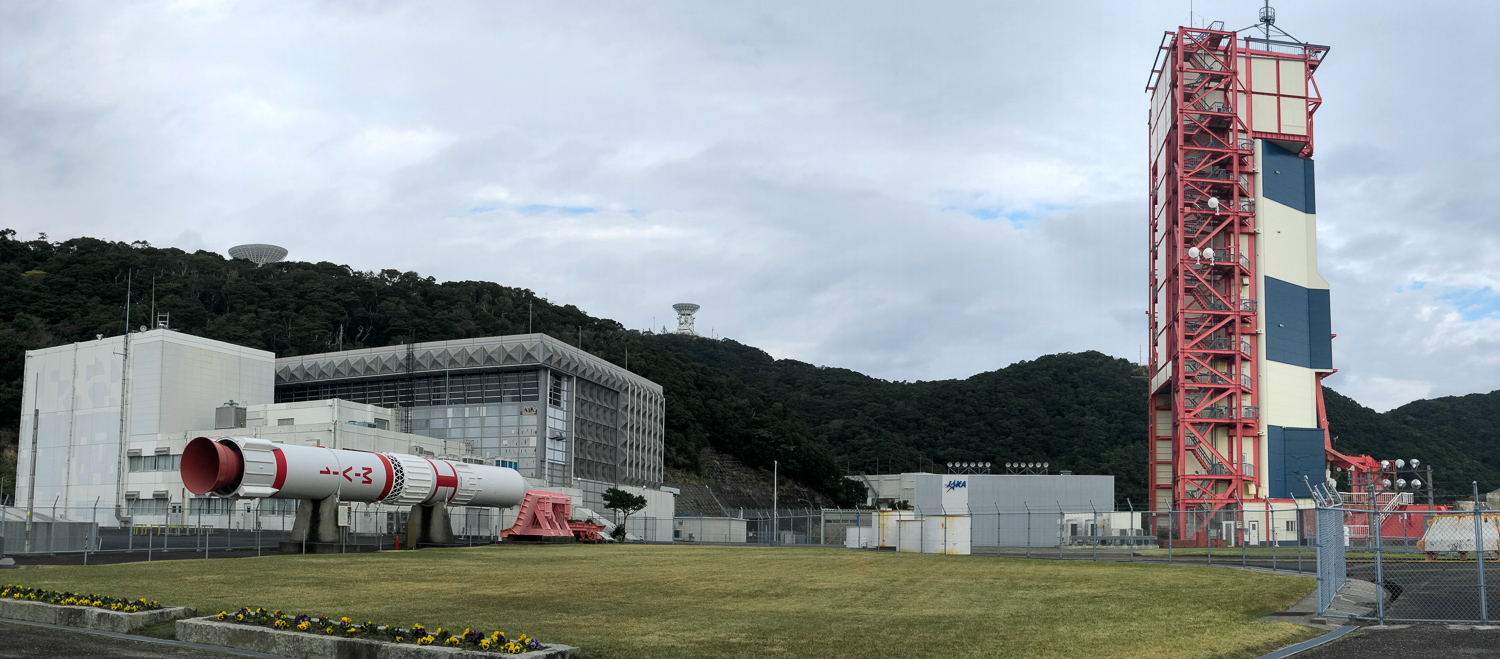 Visiting the space center
Uchinoura Space Center has a free, unattended museum which is open most days. The museum is located right at the entrance in a strange, hexagonal cylinder which feels like it extends deep under ground, much like an underground launch shaft would probably feel.
Walking through the levels of the museum you learn about general space science and Japanese rockets and satellites. There are plenty of models and real-life parts on display.
If you continue down the road from the museum you end up right near the launch site (you can take your car all the way down). Here you can admire the 1:1 scale M-V rocket which is on display, and see the actual launch site and service structure. Not many space centers in the world allow you this close to the actual launch site without being on a guided tour.
It is also possible to arrange a guided tour, but reservations must be made in advance by phone. Check the official website for more information.
Getting there
By car: Uchinoura Space Center can only be reached by car. From both Kagoshima City and Miyazaki City it is a 2.5 hour drive to the space center.
By public transport: It is incredibly difficult to get to the space center by public transport. If you must, then take a limousine bus from Kagoshima Airport to Kanoya (100 minutes). Then take a taxi for 45 minutes to Uchinoura Space Center.
🔗 JAXA Uchinoura Space Center official website
Hotels near Uchinoura Space Center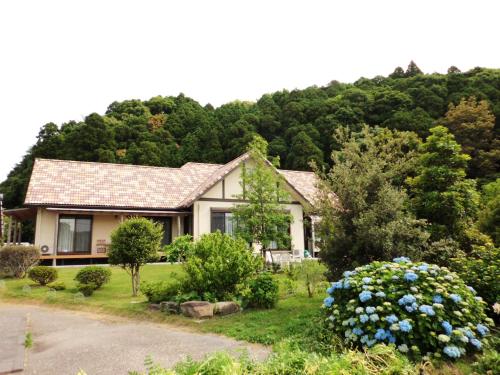 Minshuku Hoshi no Sumika
☆
Cozy Inn with friendly host. 45min away
Find prices
Shibushiwan Daikoku Resort Hotel
☆☆☆☆
Comfortable resport. 1 hour away
Find prices