Ginkaku-ji, meaning "silver pavilion temple", is a buddhist temple in the northern part of Kyoto. Despite being named "silver pavilion" it isn't actually decorated with silver.
For many tourists it sounds like a perfect combination to visit both the Golden Pavilion Temple and the Silver Pavilion Temple. And it sure is a great combination, but maybe for other reasons than what one would expect. While the golden pavilion is indeed covered in gold – the silver pavilion is not covered in silver.
The temples nick name "silver pavilion temple" originated in the Edo-period, a few hundred years after it was constructed by Ashikaga Yoshimasa. It is said, that Yoshimasa planned to cover the building in silver foil, however the plans were never realized. The theory sounds plausible, as the construction deliberately gets a lot of inspiration from the Golden Pavilion which Yoshimasas' grandfather owned till his death.
Despite the lack of silver, Ginkaku-ji is still well worth the visit for a couple of reasons; First of all, the historic tie between the two temples. Ginkaku-ji was designed to resemble Kinkaku-ji because Yoshimasa felt personal ties to the golden temple, due to his grand father once owning the structure. This makes it really interesting to compare the two – and to find similarities and differences, while walking around the temple grounds. Secondly, Ginkaku-ji is much less overrun than Kinkaku-ji. It makes for a much more tranquil experience – more in line with buddhist lifestyle and philosophies.
Entrance fee for the temple grounds is ¥500.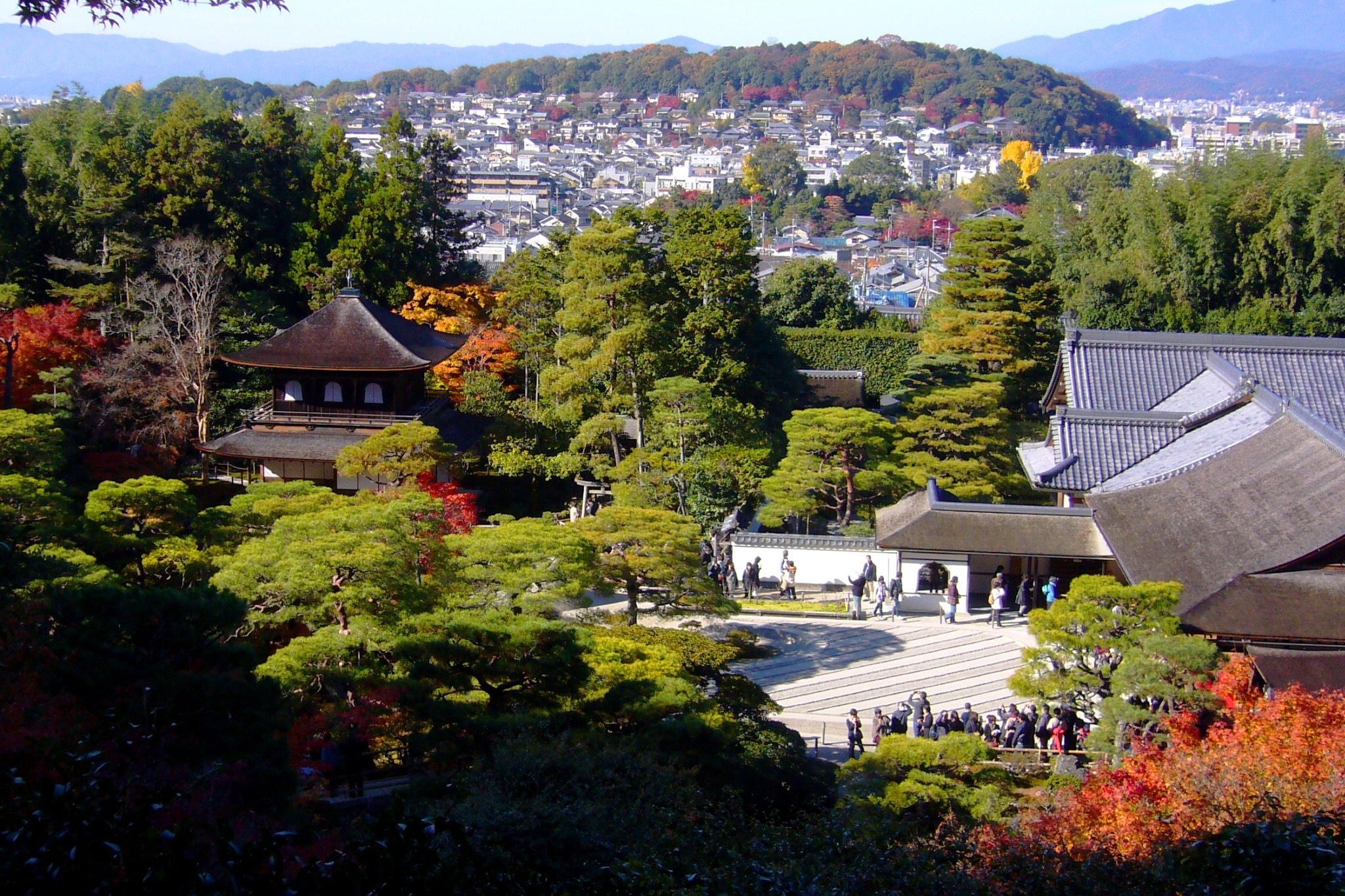 Gardens of Ginkaku-ji
Ginkaku-ji has a very famous garden, which might be seen as two separate gardens – a moss garden and a sand garden. Both gardens are famous for their beauty, which are two quite different types of beauty. One with a natural expression and one with a man-made expression.
The sand garden is simplistic and nicely arranged to please the mind. Large areas of sand are meticulously raked into beautiful patterns. Most notable is the large pile of sand, which is arranged into a a perfect cone shape. The cone shape is called "Kōgetsudai" meaning "moon view platform". The background of the cone is uncertain, but it's speculated that it is a symbol of mount Fuji or an artful installation which resembles the silver moon reflecting in a pond, when seen from above.
The moss garden is a more of a traditional Japanese garden, with moss being a major theme. The garden has a pond, which reflects moonlight onto the temples main building on clear nights. The moss covers nearly all surfaces, including the carefully placed stones around the pond. The amount of moss truly gives a feeling of walking in an ancient place. Behind the temple, the path leads up to a view point where one can see the entire temple grounds.
History
Construction of Ginkaku-ji commenced in 1482, and was originally constructed as the retirement villa for Shogun Ashikaga Yoshimasa. Yoshimasa had the villa designed to resemble Kinkaku-ji (the Golden Pavilion) which his grandfather, Ashikaga Yoshimitsu, had purchased 85 years ealier, in 1397.

Yoshimasa became a buddhist monk in 1485 and decided that the villa should be converted to a buddhist temple after his death. So when he passed 5 years later, in 1490, the facilities were converted to a Zen temple. The new temple was named Jishō-ji after Yoshimasa's buddhist name "Jisho".
The temple underwent a large restoration between 2008-2010. It is believed that the structures' appearance is similar to the original design from the 15th century.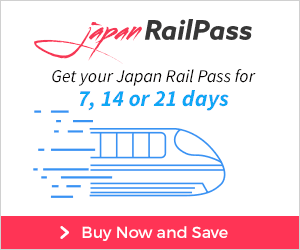 Getting there
Pro tip: Traveling around Kansai? Maybe the Kansai Thru Pass is something for you. The pass is valid for busses, subways and private railways – but not for JR trains.
By bus: from Kyoto Station, take bus 5, 17 or 100. With bus 5 and 7 you should get off at Ginkakuji-michi Bus Stop. With bus 100 get off at Ginkakuji-mae (bus stop with id 15).
Bus 100 drives a flat loop route specially suited for tourists. The bus ticket is ¥230 flat-fare.
Cover photo credit: Reginald Pentinio. Licensed under CC.