Hakata Old Town is a historic area located in walking distance from the busy Hakata Station. The Old Town area contrasts the busy and modern area around Hakata Station by being very quiet and full of ancient temples and old buildings. It's a great place to enjoy a peaceful stroll in the otherwise busy city of Fukuoka. There are a few route suggestions on maps and pamphlets which can be found in the area. In this article you'll also find a route suggestion.
Are you looking for a guided tour of Hakata Old Town? Check out the "Hakata Historical Tour". With this tour you will get an introduction to the history and development of Hakata. It's a great way to learn more about the history of the area you are exploring.
The old town area of Hakata is located just 10 minutes on foot from Hakata Station. While many suggested walking routes exist (including the one below), the best way to experience the area really is to explore without a plan. Grab your camera and just go for a stroll around the area. It's guaranteed that you will find something amazing which is not featured in any of the recommended routes. Hakata Old Town is like a treasure chest of quiet temples, shrines and small, local shops. Apart from the main temples, like Tocho-ji, there are hardly any tourists in the area (2019).
Accommodation Tours Fukuoka / Kyushu 1-2 Day Pass for Fukuoka Subway
Recommended Walking Route
Below you find a recommended walking route, if you want to explore Hakata Old Town on your own. You can either follow the route, or use it as a guide to find some of the more popular spots in the area. Don't be afraid to deviate from the route and do some free-exploring. Hakata Old Town is full of hidden gems, and perfect for exploring without a plan. It is however at historically rich area, so combing your exploration with a knowledgeable guide is not a bad idea.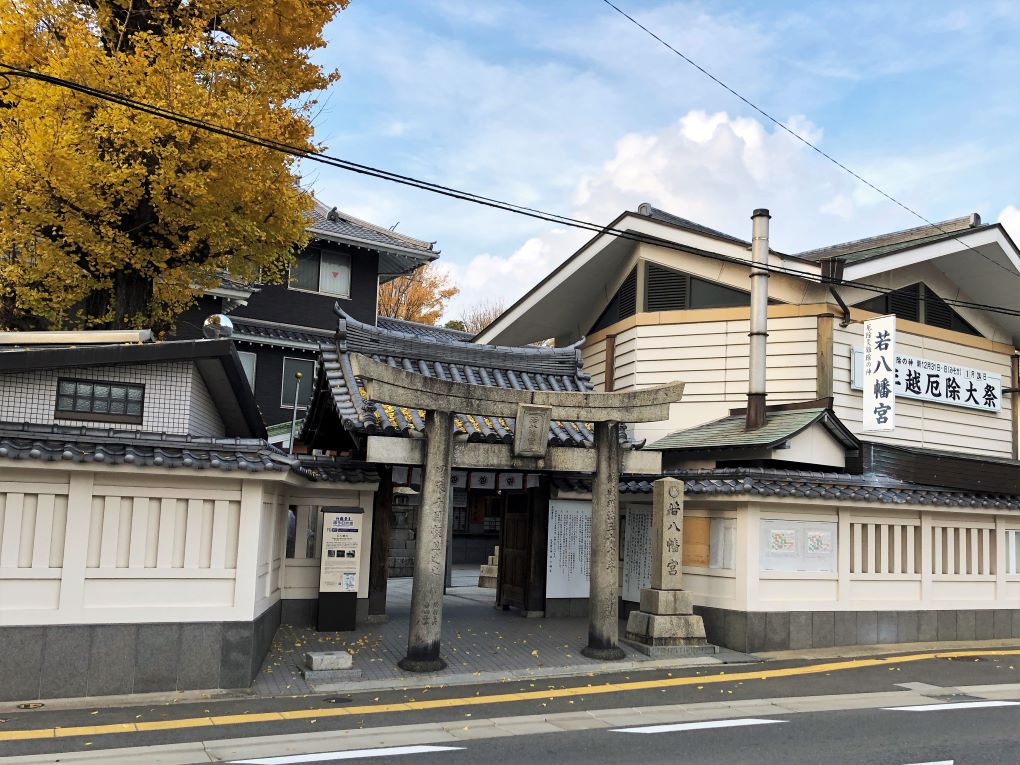 Waka Hachimangu Shrine
A beautiful shrine, known as a place to ward off evil. Especially around new years, this temple is packed with visitors who wish to pray for a safe new year, without evil. It's a good place to start your tour of Hakata Old Town.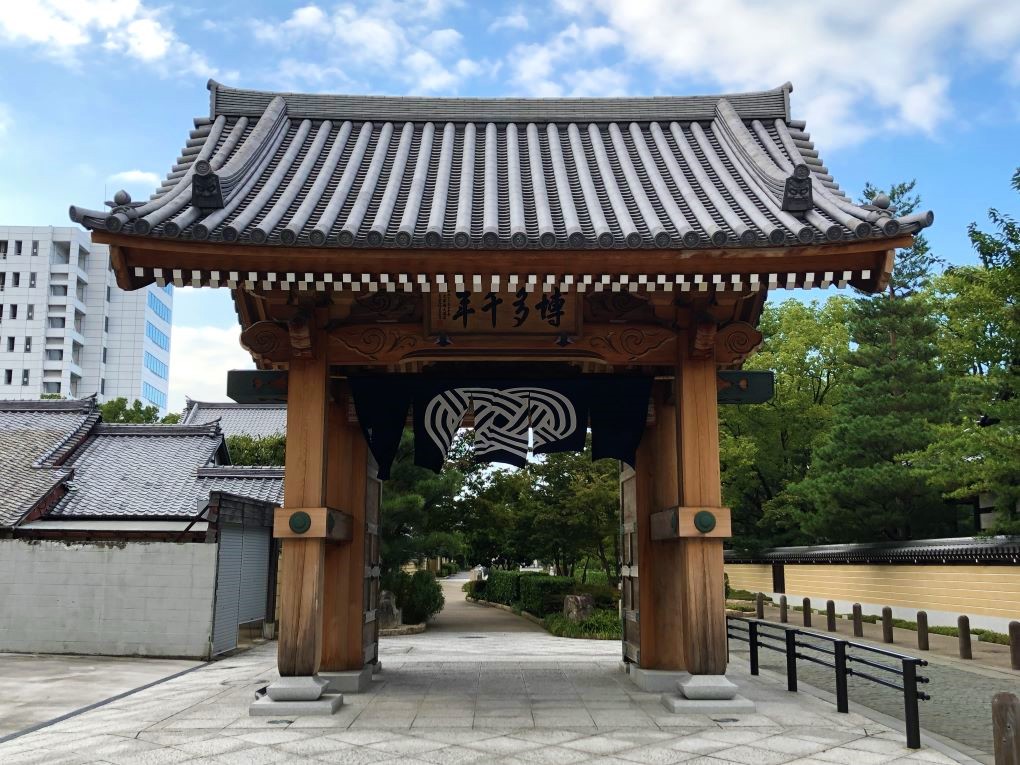 Hakata Sennen-no-Mon Gate
This large gate was placed at the entrance to the historic temple area, also known as Hakata Old Town, in 2014. It signifies the entrance to a unique, historic area and is constructed in wood, observing the ancient building styles of the surrounding temples. The construction is modeled after an ancient Hakata gateway which has been described in old documents.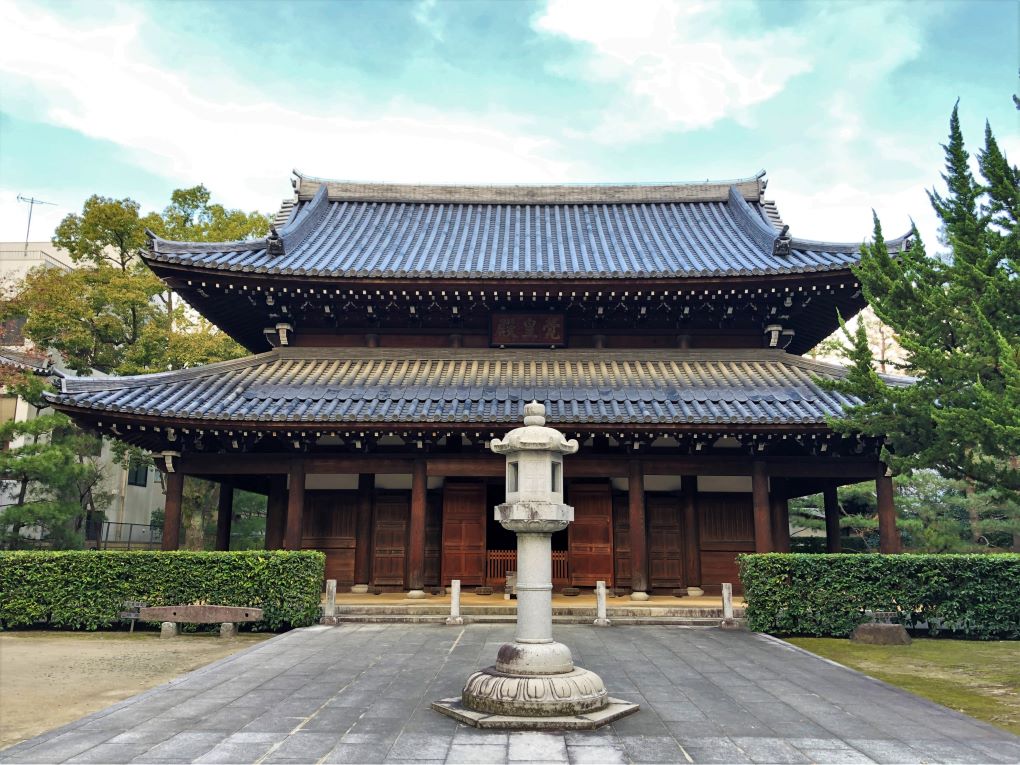 Jotenji temple
Joten-ji temple is a bit of an unusual temple. The temple is known across Japan as the birthplace of Japanese Udon and Soba Noodles. Enni Ben'en, a Buddhist monk who studied in China, is said to have introduced important milling techniques, along with the recipes for Udon and Soba, to Japan in 1241. He had Joten-ji temple constructed, with support from an important local merchant of Chinese origin (Xie Guo Ming). Today, the temple honors Enni Ben'en and his achievements.
Notice how this temple is split in two by the road crossing through the area. This is very unusual, and a result of city planning of former times.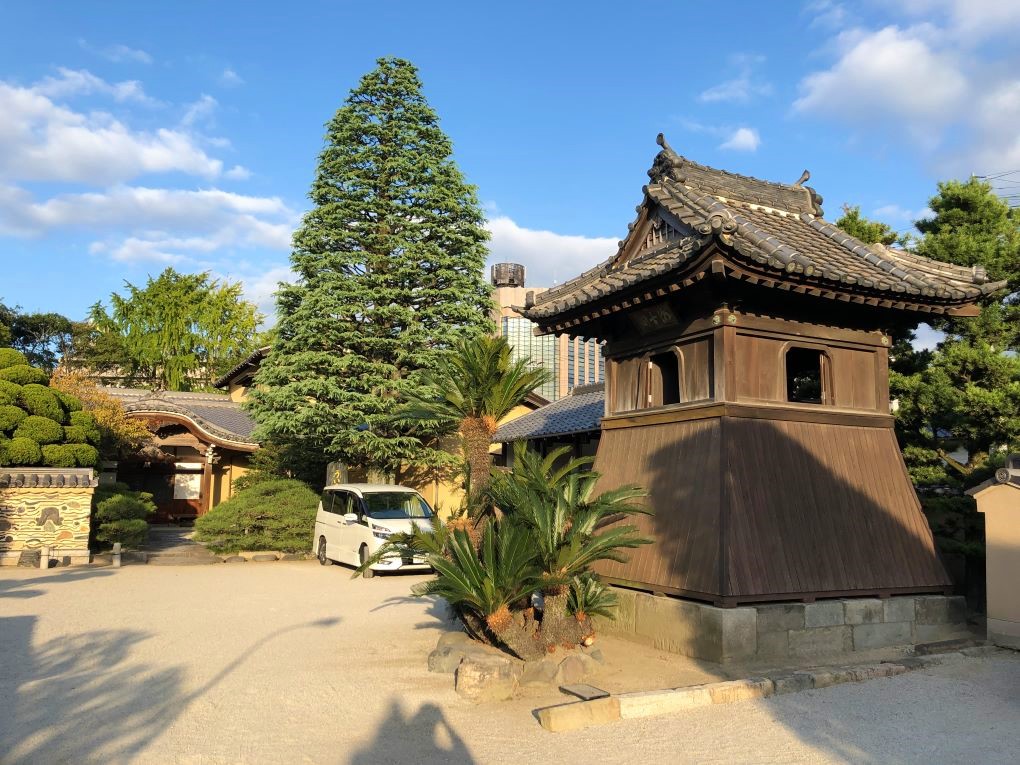 Myorakuji Temple
Myoraku-ji was originally built in 1316, and was located near the coast of Hakata Bay. It was an important temple for diplomatic matters in the days. Following a destruction during war, the temple was reconstructed at it's current location.
The temple earned it's honorific title "Stone Castle Mountain" as it supposedly had the appearance of a stone castle, when viewed from the sea.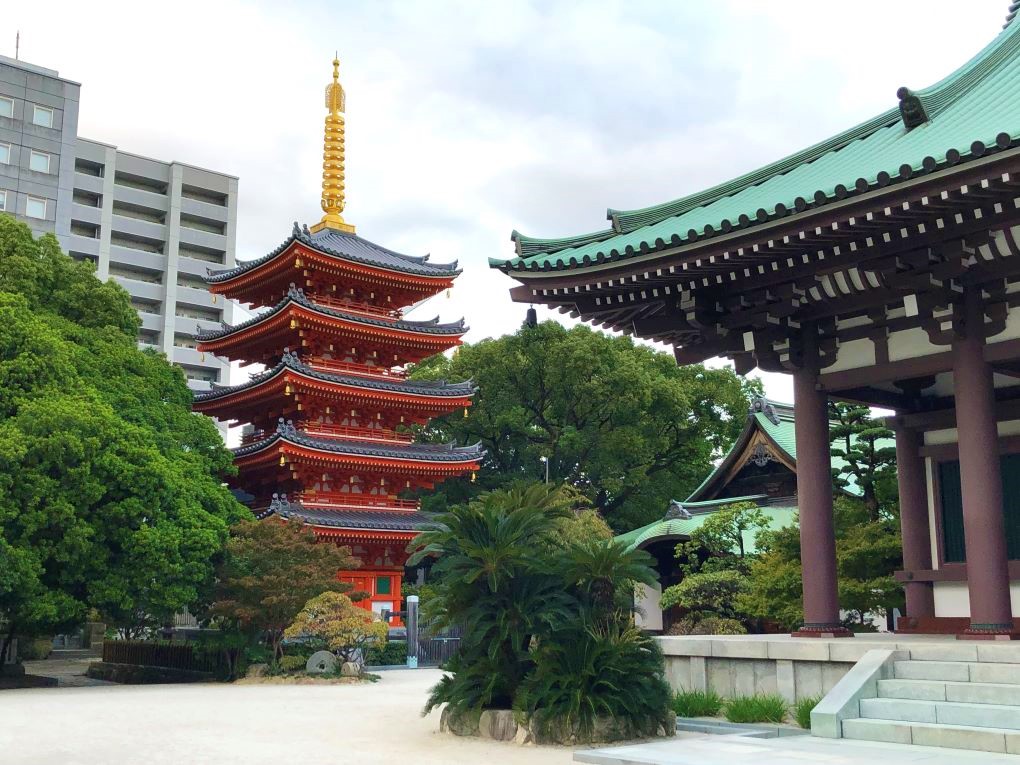 Tochoji Temple
Tocho-ji is a Shingon Buddhist temple. It is one of the major attractions in the Hakata Old Town area, and can't be missed! The most famous sights here are; The Great Wooden Buddha, a walk through heaven and hell and the most obvious, the enormous, red five-story pagoda. If you come during Sakura season then you will be welcomed by a huge cherry tree with thousands of delicate, pink flowers.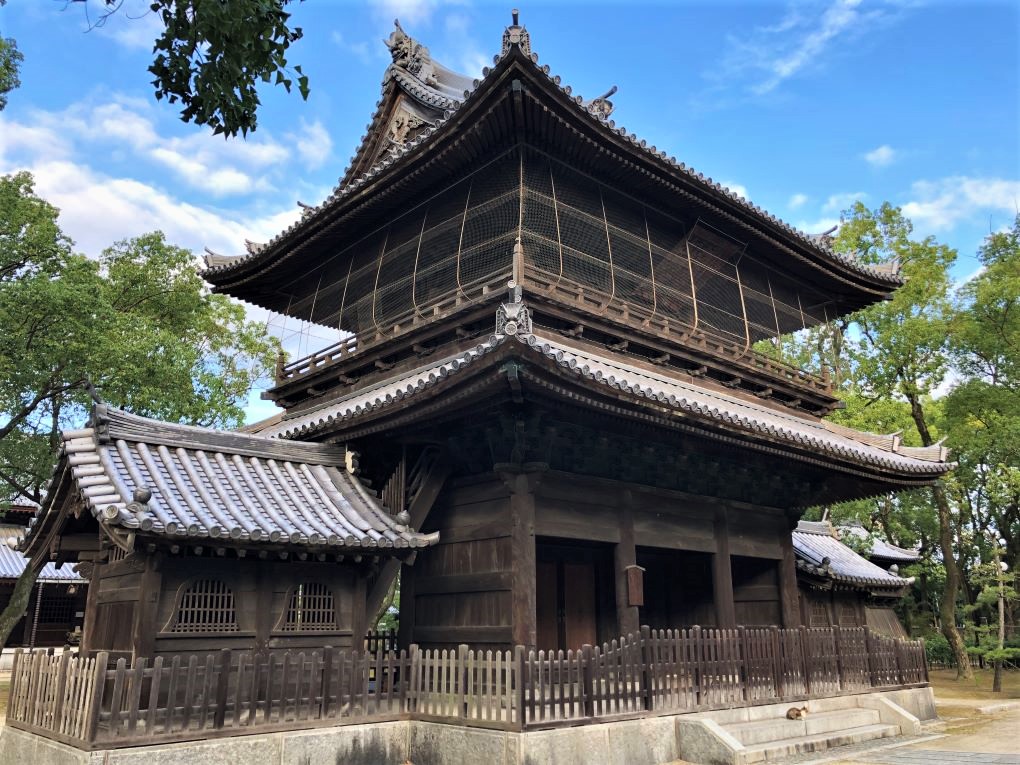 Shofukuji Temple
Shofuku-ji Zen Temple is said to be the first zen temple to be established in Japan. It was constructed in 1195 by Zen master Yosai (Eisai). It's interesting to see how the layout of the temple observes classic Zen concepts, with the Gate, Main Hall and Abbots Quarters placed on a straight line. The temple grounds cover a very large area.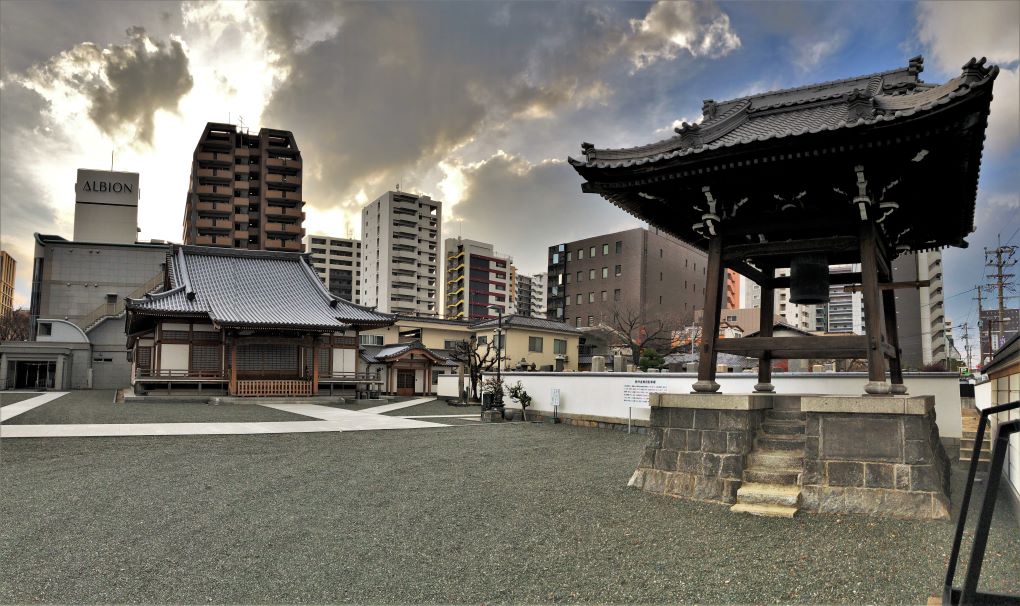 Zendoji Temple
Zendo-ji temple, which is a temple of the Jodo School of Buddhism, dates back to the Muromachi period (1336–1573). The temple is home to some important cultural properties, such as ancient wooden statues of past masters, a boats anchor from 1358 and ancient paintings. Not all artifacts are on display however.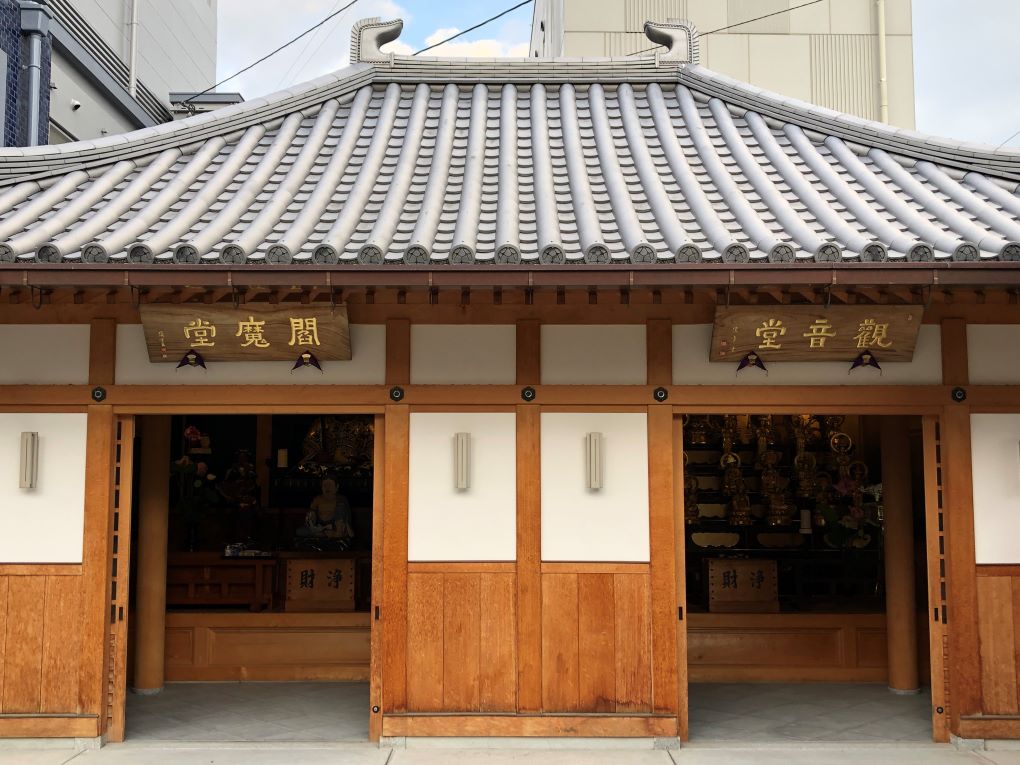 Kaigenji Temple
Kaigen-ji, originally founded in Chiyomachi in 1396, features two distinct temples within the same building: the Enma Temple and the Kannon Temple. The temples display beautiful (and scary) statues of the two bodhisattvas Enma-Daio and Kannon.
The Kannon temple is said to be a substitute for the Saigoku 33-Kannon Pilgrimage in the Kansai Area. In ancient times, traveling to Kansai would have been a very long journey. Therefore, it's said that visiting the Kannon temple at Kaigenji once, gives the same benefits as visiting all 33 sites of the Saigoku Kannon Pilgrimage. Naturally you'll be able to count 33 Kannon temples lined up inside the Temple.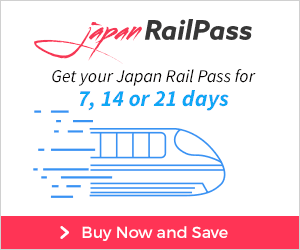 Getting there
By foot: from Hakata Station, exit on the western side of the station. Turn right, and pass the bus terminal. After the bus terminal, turn left onto Jotenji-dori Avenue and continue straight for a few minutes until you see the large wooden gate. 8min walk.
By subway: For the eastern side of Hakata Old Town (recommended), take the Kuko Airport Line to Gion Station. Leave the station through exit 1 or 4. For the western side of the area, take the Hakozaki Line to Gofukumachi Station. Leave the station through exit 3,4 or 5.
By bus: A large number of buses stop near Tochoji temple and Gion Station. Check the Nishitetsu Bus website for more info. Bus # 3, 9, 10, 11, 19, 29, 30, 32, 39, 40, 47, 48, 50, 306, 312, 514 and 515 are just a few of them.