The Heart Rock on Amami Oshima is a tidal pool, shaped like a heart. The spot has been popular for years, and is known as a power spot. It is a highly popular location for couples and good friends to take photos together.
Hotels in Amami Amami Private Guided Daytrip 3D2N Package Stay in Amami
Located near the narrowest point on Amami Oshima is Amami's Heart Rock. To get there it is necessary to walk a couple of minutes through the wild and beautiful green forest which borders the coast. After making your way through the large leaves and lush greenery, which seemingly attempts to reclaim the path, you arrive on a beautiful, sandy beach. The Heart Rock is a small tidal pool in some rocky features on the otherwise perfect white sand beach. Every time the tide goes low, the Heart Rock emerges from the water. The hole in the rocks is perfectly heart shaped, and filled with clear seawater. The calm surface of the tidal pool gives a mirror-like appearance to the heart, making it stand out from the black rocks and breaking waves around it.
Being a tide pool, the Heart Rock can only be seen at low tide, so it is important that you time your visit accordingly.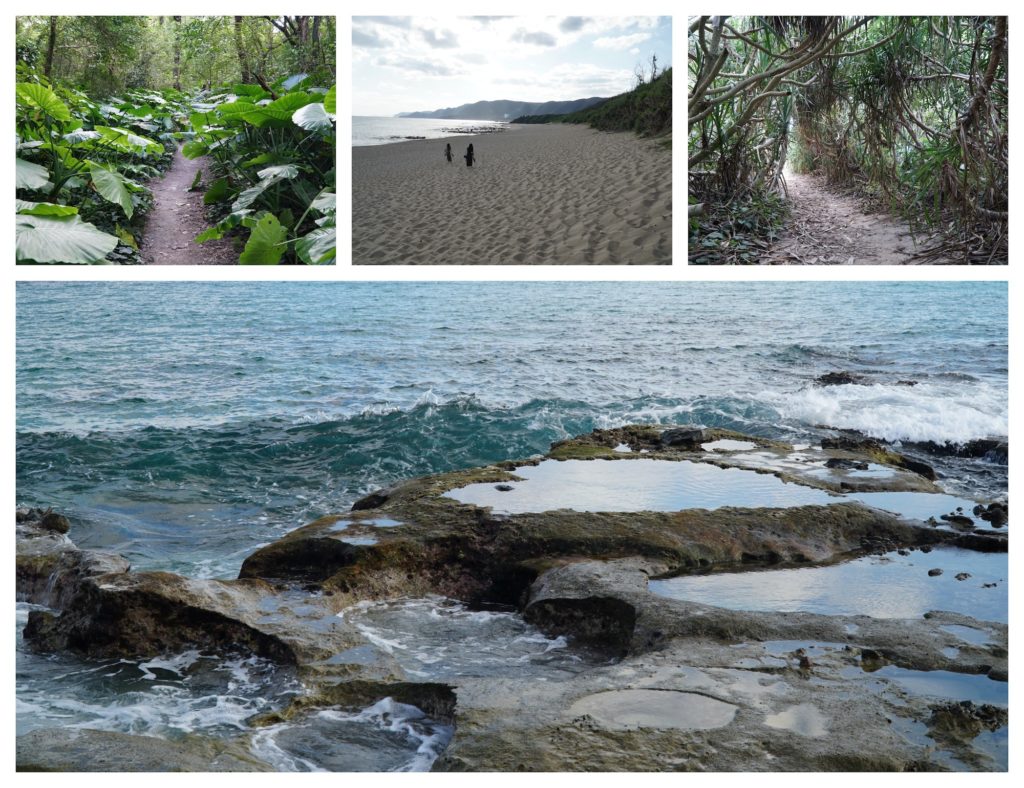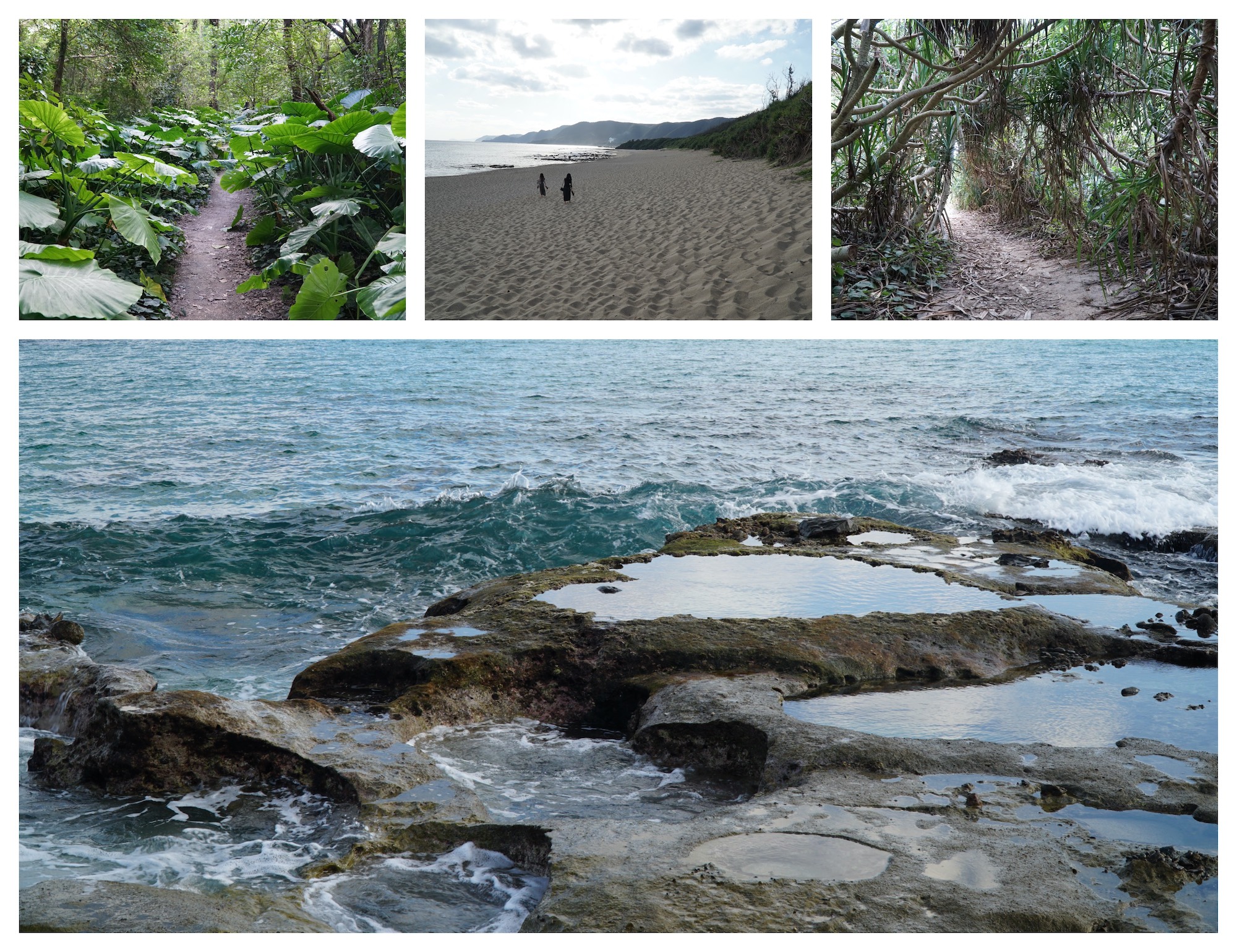 Getting there
By foot: The official trail to the beach comes off the side of the road with no facilities for parking. Just walk down the path, and when you arrive on the beach, turn right and walk for a couple of minutes. You will likely see people near the rock formation in the water. If not, walk near the water until you see the rocks. Show the trail entrance on a map.
By car: There is no official parking near the foot path that leads to the beach. You can either park on the side of the road, near the trail or park at the Vila Beach Parking Lot a bit further up the beach, and walk along the beach to the Heart Rock. The fastest way would probably be to park near the trail.
By bus: It is possible to get to Akaogi village with the airport bus. The bus stop Akaogi Bus Stop may be the most convenient. From Akaogi it is a 5 minute walk to the beach trail entrance. Check current routes and time tables with the local bus company, Shima Bus.
Suggested Hotels in Amami