In this post I describe some options for how you get to Dazaifu Tenmangu shrine. There are a couple of ways make this trip. Head over to my post about Dazaifu to read more about the shrine.
Dazaifu is easily accessible from Fukuoka by bus and train. Dazaifu train station is located only 250m from the shrine. There are trains from Fukuoka Tenjin station to Nishitetsu Futsukaichi station. At Nishitetsu Futsukashi they have a cute little Dazaifu train (cover photo) which runs directly to Dazaifu with just one stop on the way. Both trains are however private train lines and are not covered by the JR Pass. The ticket is about ¥400 ($4) in 2018 each direction so it isn't too bad.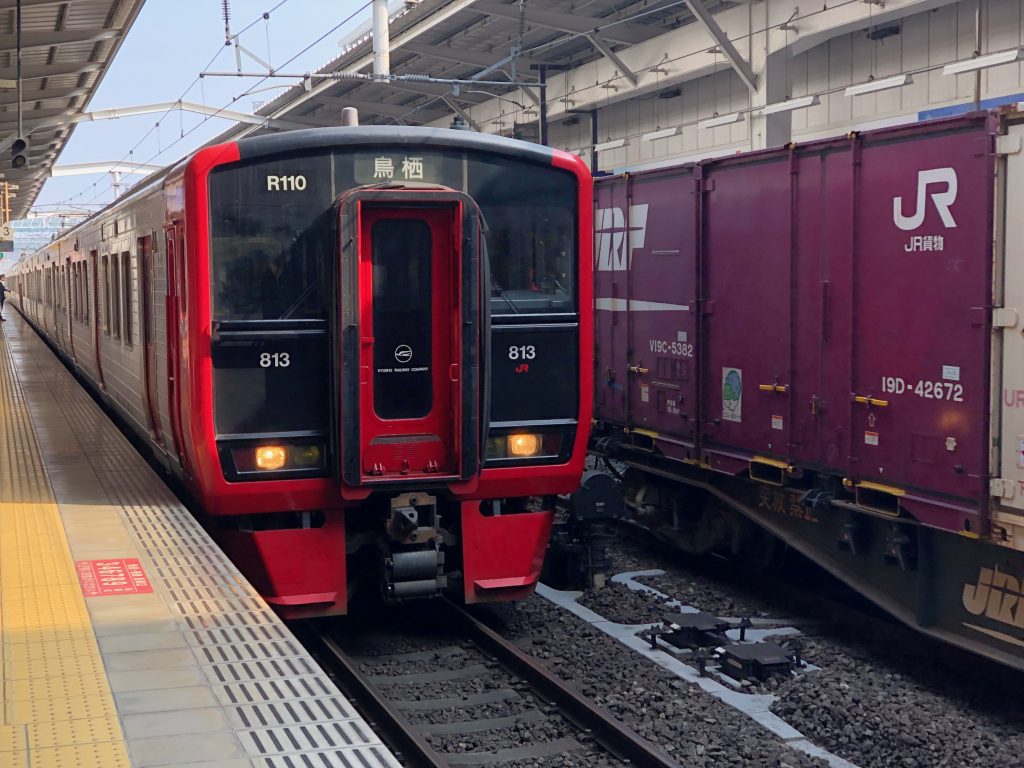 Saving a few coins with the JR Pass
If you have a JR Pass and you are traveling on a budget like I usually am then you can save ¥250 each way by taking the JR Train from Hakata Station to Futsukaichi station and then walking to Nishitetsu Futsukaichi station where you can get a ticket for the Dazaifu train. Yes, the city of Futsukaichi has two train stations. One for JR trains and one for Nishitetsu private trains.
The walk between the two stations is a strange experience. The main street is strangely deserted and lined with closed shops. You will only meet the odd tourist making the station transfer like yourself. To make things even stranger, pop music is playing from loudspeakers in the light poles all the way down the road to keep you entertained. It was kind of an eerie experience – but never the less one I remember!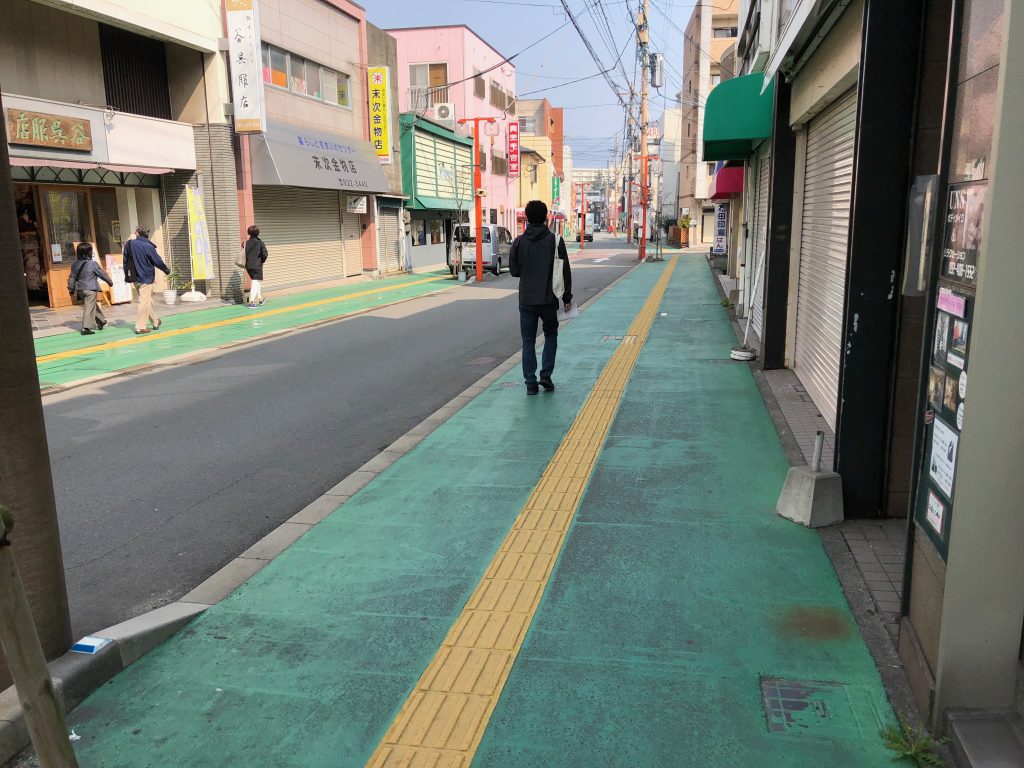 Along the street I did pass some very cute Ghibli inspired paintings on a side street wall! That was pretty awesome.