Yoshitsune no Funakakushi, literally meaning "Yoshitsunes Boat Hiding" is a long, narrow gorge found on the Noto Kongo Coast of the Noto Peninsula.
Your starting point is Yase Cliff where you find and observation point and Yase Nature Trail. The tip of Yase Cliff collapsed in the 2007 Noto earthquake, but the observation point is accessible today. From here, a short walking path takes you to Yoshitsune no Funakakushi, the dramatic gorge where the sea appears to have eroded its way into the cliff. Due to the narrow nature of the gorge you can't really see it when you are approaching, but that makes it even more impressive, when you suddenly find yourself next to a steep, deep crack in the ground staring straight down in the sea.

It is said that Yoshitsune, a 1200th century Samurai, hid in this narrow gorge with 48 boats when fleeing from pursuit and storm. Legend also has it that he was hiding in Ganmon Sea Cave. Which place he hid in doesn't seem to be conclusive, but surely you could fit 48 smaller boats in this 100m deep passage. The gorge is shaped in a way that would make it difficult for ships out on the sea to look straight into the hiding place.
Getting there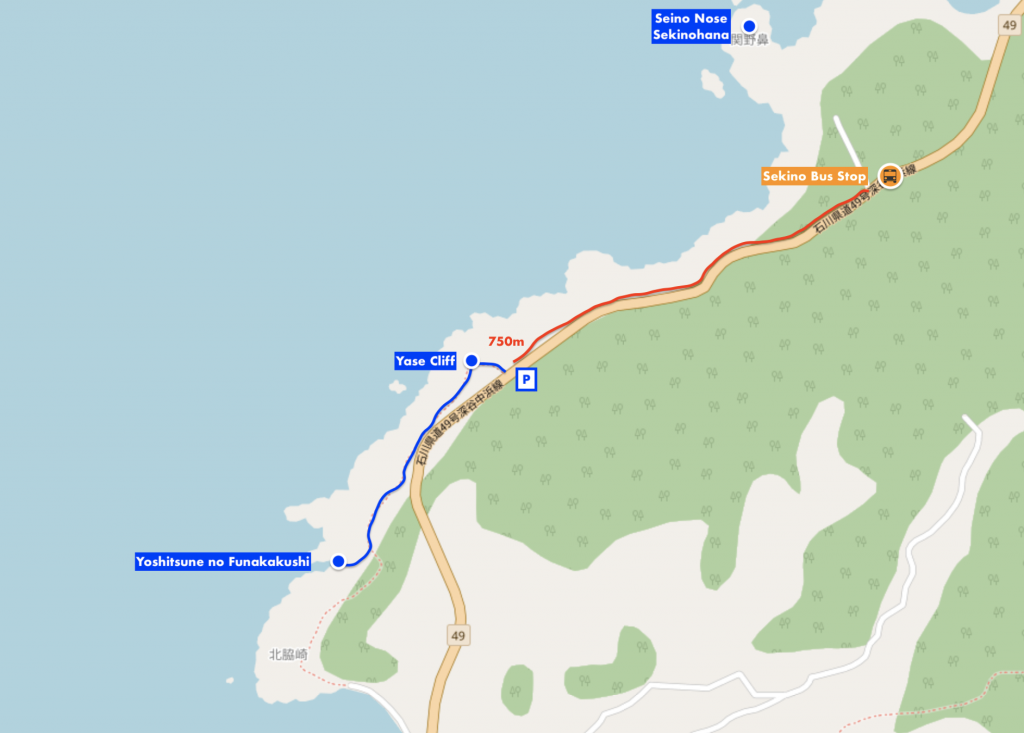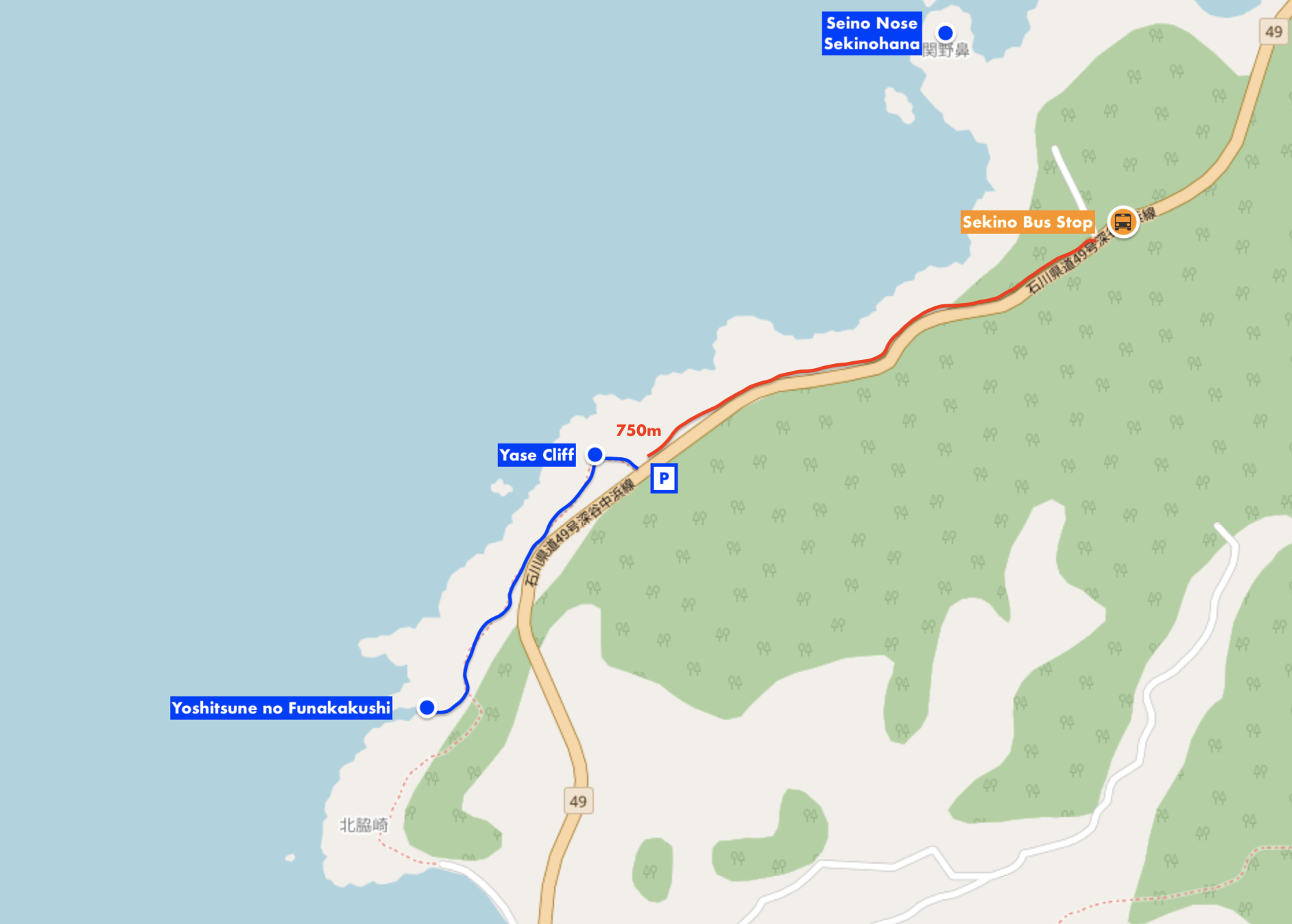 By car: I highly recommend going to Yase Cliff and Yoshitsune no Funakakushi by car. There is a parking area across the road from Yase Cliff and the footpath. Parking coordinates: 37.209107, 136.684359.
By bus: the nearest bus stop is "Sekino Bus Stop" 750m north-east of Yase Cliff. You can get there by local bus from Togi (36min, ¥660 in 2018). The bus stop is in front of the parking lot of the deserted Sekinohana area (deserted after earthquake damage in 2007). Be aware that the busses are very infrequent, so I highly recommend you to find other means of transport.
Planning a trip to the Noto region? Then check out all the other articles about the Noto Peninsula.