In this post I list the 2019 Top Travel Guides for Japan. When you travel in Japan it can be very handy to have a printed travel guide with you.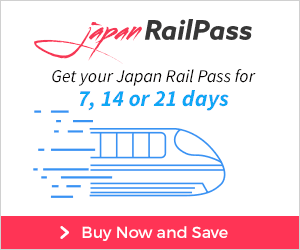 Good visitor information isn't always available in English or other languages when you visit attractions in Japan. You will often find limited explanations or complete lack thereof. This is one of the things that gives Japan some extra charm if you ask me. However, just visiting a local attraction without really knowing or understanding what you are looking at isn't really the way I like to travel. I like to understand the history and culture. When you plan your trip, look for inspiration or plan the next day of your vacation, great online resources like this website is available for you. But when you get out there in the field you will often find yourself without an internet connection. Therefore I always bring a travel guide with me in my bag when I go to Japan.
Traveling on a budget? Check out my post about budget traveling in Japan and the Japan Rail Pass.
So without further ado, here is a list of suggested travel guides for Japan:
2019 top travel guides for Japan
Lonely Planet Japan 2018
Lonely Planet is the best selling series of travel guides in the world – and that is for a reason. Their Japan travel guide is the #1 in the world. With Lonely Planet Japan 2018 you get a very comprehensive overview of attraction, accommodation, food..

Buy now: Lonely Planet Japan (Travel Guide)
National Geographic Traveler Japan 2018
National Geographics travel series is great, and their Japan publication is just a magnificent resource to have with you on the road. It is very comprehensive, and I've been very impressed with how well it covers important details in Japanese culture and heritage, both old and new.

Buy now: National Geographic Traveler Japan 5th
Lonely Planet Discover Tokyo 2018
Discover Tokyo 2018 is a very easily digestible guide for your visit to Tokyo. It covers pretty much everything, but not in a way where you have to read full pages about each topic. If you prefer short and concise information, then this book is for you!

Buy now: Lonely Planet Discover Tokyo 2018 (Travel Guide)
Lonely Planet Pocket Guide to Kyoto and Osaka
You can miss Kyoto and Osaka when you visit Japan. The relaxed mentality of Osaka and the beautiful shrines and temples of Kyoto are experiences you must have. This convenient pocket guide is easy to take along with you, and gives you a good reference for the two cities.

Buy now: Lonely Planet Pocket Kyoto & Osaka (Travel Guide)
Insight Guides Japan
OK, this book is actually from 2016, but it is an incredibly rich and detailed resource. You won't miss out on anything by buying this book because it really goes in detail with the country and culture rather than current hot topics.

Buy now: Insight Guides Japan

Okinawa and Ryukyu Islands
This is the second travel guide I recommend for Okinawa. When exploring Okinawa you are much more unlikely to find wifi than in the rest of Japan, hence this very comprehensive guide is a really good reference to have when you are on the road. This is my personal choice for Okinawa.

Buy now: Okinawa and the Ryukyu Islands