Tenjin is the downtown area of Fukuoka. It is well known for good shopping opportunities. With the presence of huge department stores and international fashion shops Tenjin has made Fukuoka the fashion capital of Kyushu.
Accommodation Tours Fukuoka / Kyushu 1-2 Day Pass for Fukuoka Subway
Fukuoka is the 6th largest city in Japan, but at 1.5M inhabitants it's small enough that it has a single area which can be considered "downtown". This downtown area is Tenjin.
The area is attractive for shoppers and food lovers, as you find the largest selection of fashion shops and quality restaurants in all of Fukuoka right here. As a sightseeing spot it's not the most interesting area in my opinion, with a few exceptions which I list further down in this post.
History
Fukuoka was originally two cities; Hakata and Fukuoka. The two cities merged in 1889 and the new name was chosen to be Fukuoka. The "old" Fukuoka is the area on the western side of the river, where you find the Tenjin area today. It was the home of samurais where Hakata was more of a merchants city.
Shopping in Tenjin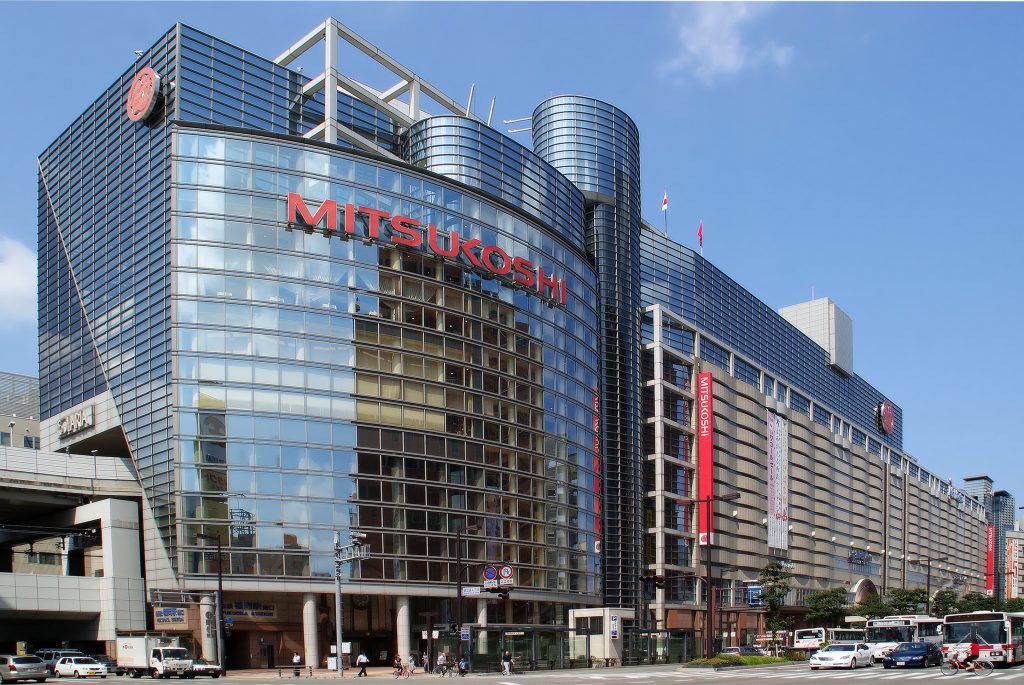 Department Stores
Tenjin has pretty much any Japanese or international chain shop you can imagine. The huge department stores are very impressive, and attract a lot of shoppers. Mitsukoshi with its 11 floors of fashion, food and restaurants is overwhelming, as is Iwataya. Other interesting locations for shoppers are Vivre, IMS, Tenjin Core, Daimaru and Loft.
Photo licensed under CC. Credit: JKT-c, wikimedia.org
Tenjin Chikagai
If department stores isn't your cup of tea, then the Tenjin underground shopping mall is a more relaxed way to do your shopping. Tenjin Chikagai is a 600 meter long underground shopping area with 12 streets and around 150 different shops. The facility actually connects Tenjin Subway Station with Tenjin Minami Subway Station and you can enter Mitsukoshi department store directly from the underground, so you never have to go out in the fresh air! It is very convenient for rainy days.
Photo licensed under CC. Credit: そらみみ, wikimedia.org
Entertainment in Tenjin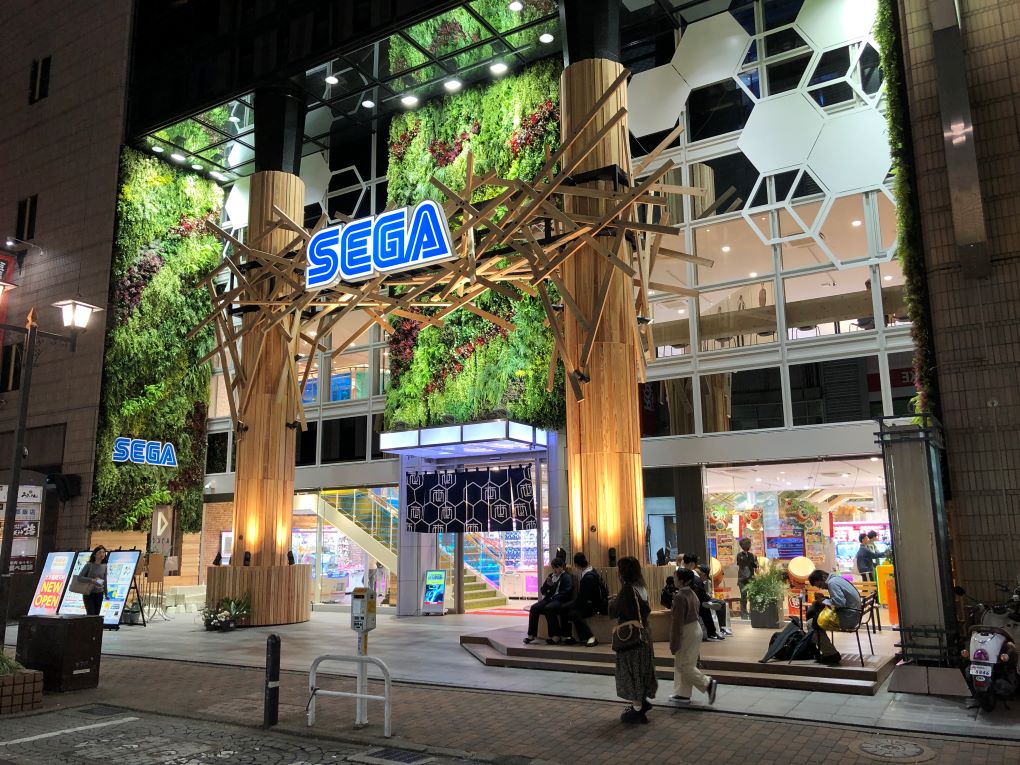 Game centers
The central part of Tenjin, just west of Tenjin subway station, is packed with entertainment options. The area is home to Taito Station, Sega Game center, Round1, several Karaoke places and plenty of other things to do. There is also a wide selection of fast food and Japanese specialty shops to be found here.
Attractions in Tenjin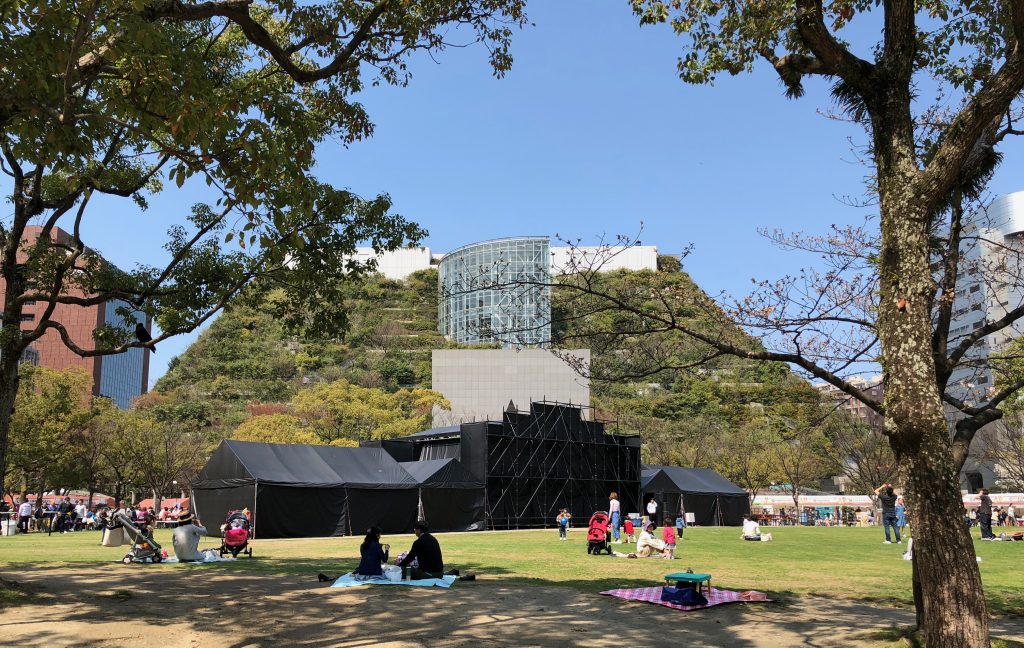 ACROS Building Fukuoka
The ACROS building in Fukuoka is located right next to Tenjin Central Park. ACROS, short for "Asian Crossroads Over The Sea" is a 60 meter (200ft) tall cultural center and office building. On one side the structure looks like a regular, boring office building, but on the other side it has plateaus covered in 35,000+ trees, bushes and other plants. This greenroof style building almost seems like a beautiful green mountain extending up from Tenjin Central Park. There is a beautiful walking path up through the plants with great views of the city. At the end of the trail  you reach a huge observation deck at the top of the building, with views over the city and the sea.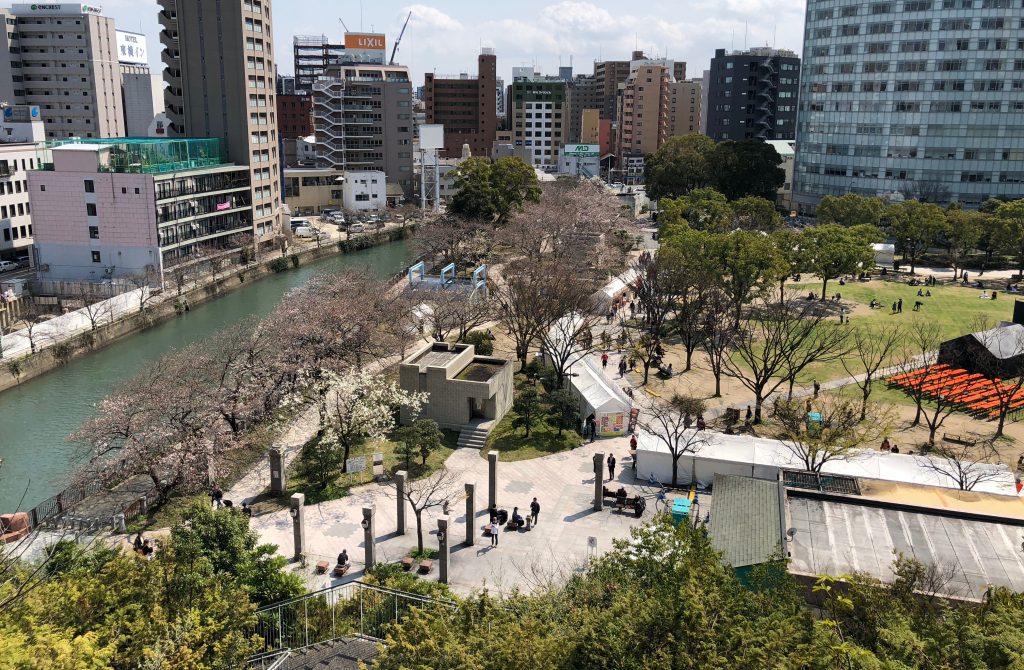 Tenjin Central Park
Right next to ACROS Building you find a small, chill park called Tenjin Central Park. Though the name gives associations to Central Park in New York it isn't really anything like it. Tenjin Central Park is a small park with a huge open grass area in the middle and trees along the perimeter. Its a great place to rest in the sun or have a small picnic. It is also used for festivals and events. This was the case when I visited the park. A nice little festival was taking place, so the park was full of food stands with all sorts of delicious street food and snacks! It's also great for cherry blossom viewing in the spring – on the river side of the park there is a long line of cherry trees.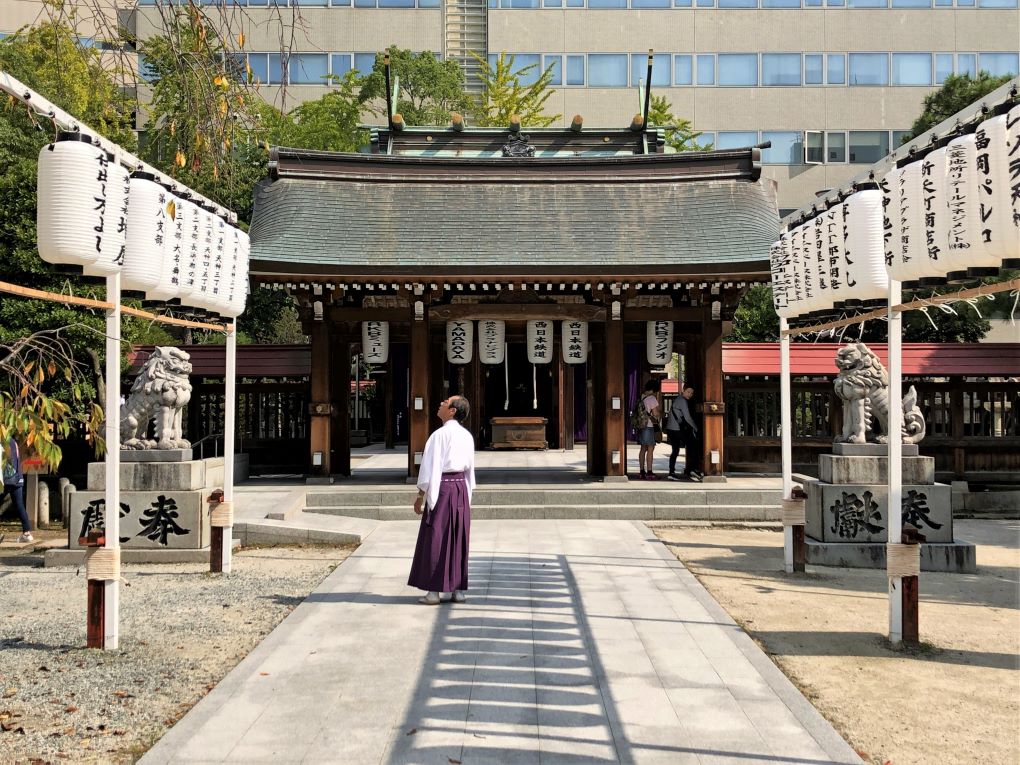 Kego Shrine
Near Tenjin Core you find the small Kego shrine. It's a nice place to escape the city and take small break. The shrine is located near Kego park, which is often listed as a point of interest. Personally I don't find the park too interesting though.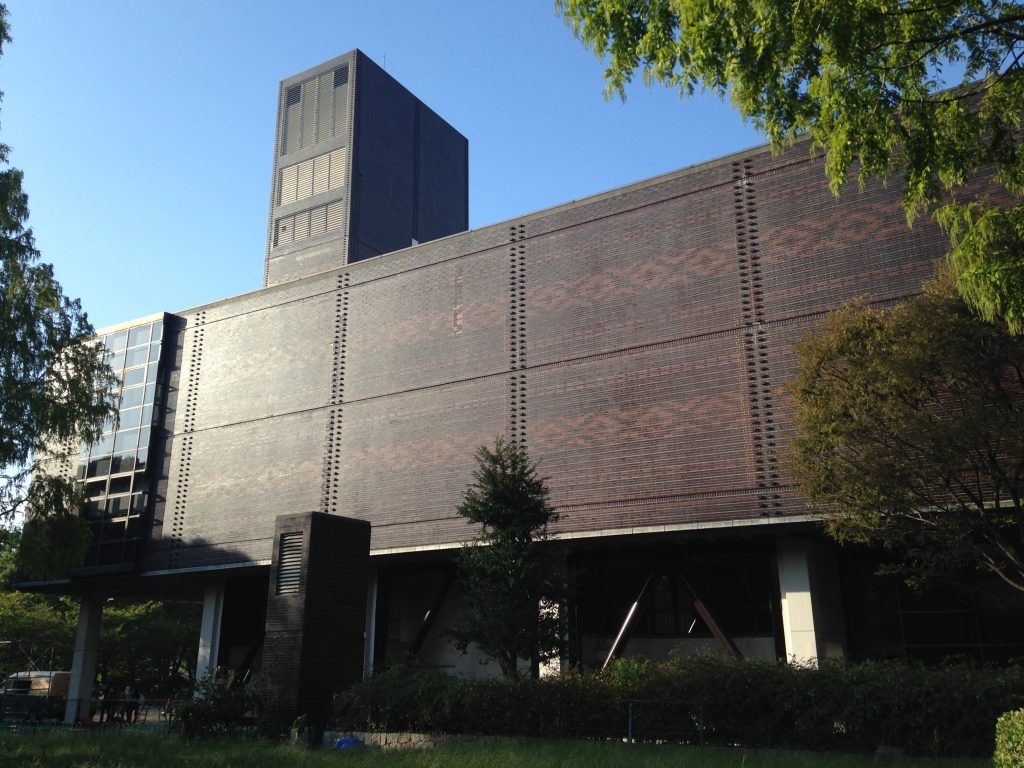 Fukuoka Prefectural Museum of Art
Fukuoka Prefectural Museum of Art is an art museum located in the northern part of the Tenjin area. The museum is dedicated to artists from Fukuoka and Kyushu. It's a great place to stop by if you are interested in local art, or need some indoor activities. Check their website for opening hours and exhibits. Unfortunately their website is in Japanese only, but you can use google translate.
Photo licensed under CC. Credit: そらみみ, wikimedia.org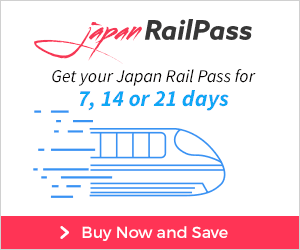 Getting there
By train: Take the train or subway to either Tenjin Station or Tenjinminami Subway Station. The Kuko Subway Lines stops at Tenjin Station. The Nanakuma Line stops at Tenjinminami. Tenjin Station is a major train station with other connections. From either station you exit into the heart of Tenjin.
Cover photo credit:
Licensed under CC. Credit: yuki5287, flickr.com