One of the main reasons visitors come to Okinawa is to enjoy the picture-perfect beaches. Miyakojima probably has the most beautiful beaches in all of Okinawa and yet remains nearly undiscovered by non-Japanese tourists.
No matter what kind of beach-goer you are, Miyakojima has something for you. If you prefer a sunbed and a beautiful view, then Maehama Beach and Aragusuku Beach could be perfect for you. Do you prefer a more unspoiled experience – and potentially the beach to yourself, then Nagamahama Beach on Kurima island is the perfect match. On the other hand if you are more into snorkeling, then Nakanoshima Beach, Ingya Marine garden and the Yoshino Coast are excellent beaches for you. Or maybe you like it all, in which case you will find more beaches than you can visit in a week.
Regardless your preference, all beaches on the islands around Miyakojima are extremely beautiful and on many of the beaches there are good odds of spotting sea turtles if you grab a snorkel and venture out into the crystal clear water. In the list below you can find all the recommended beaches and a bit of information about each of them.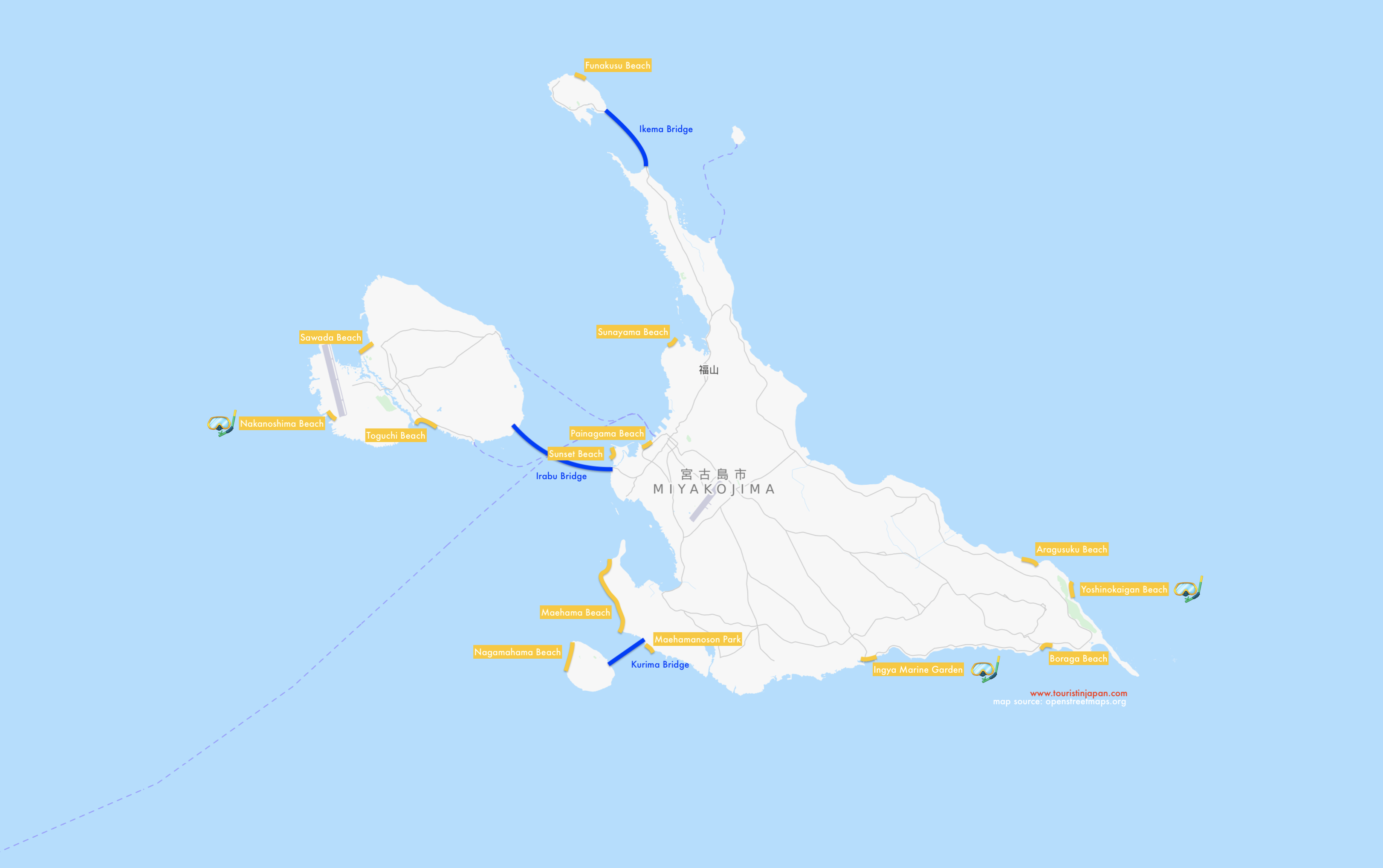 Recommended Beaches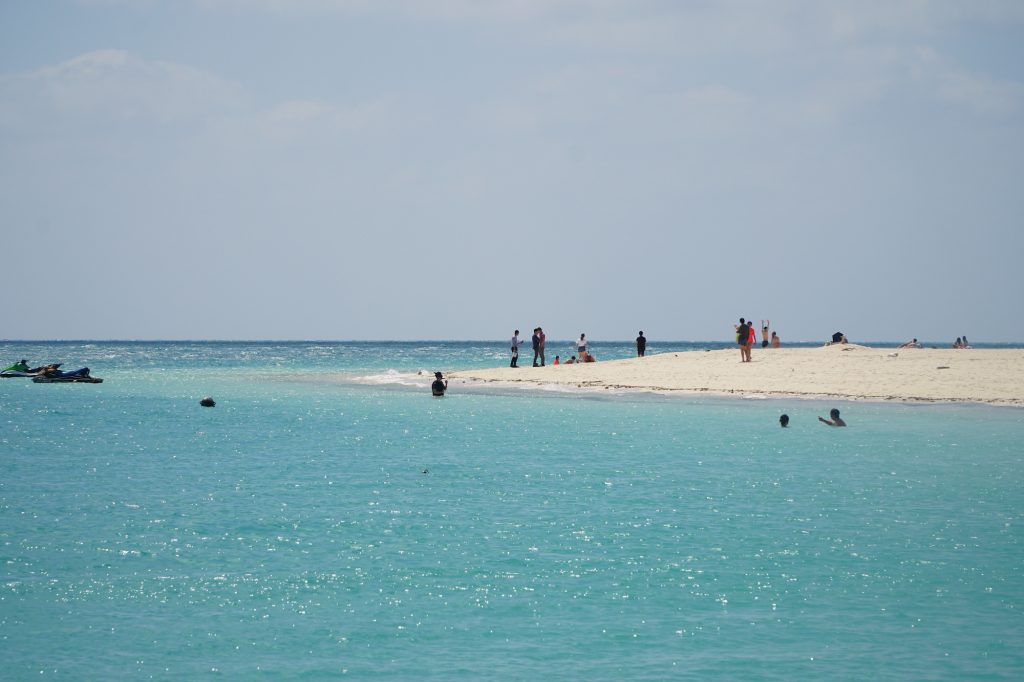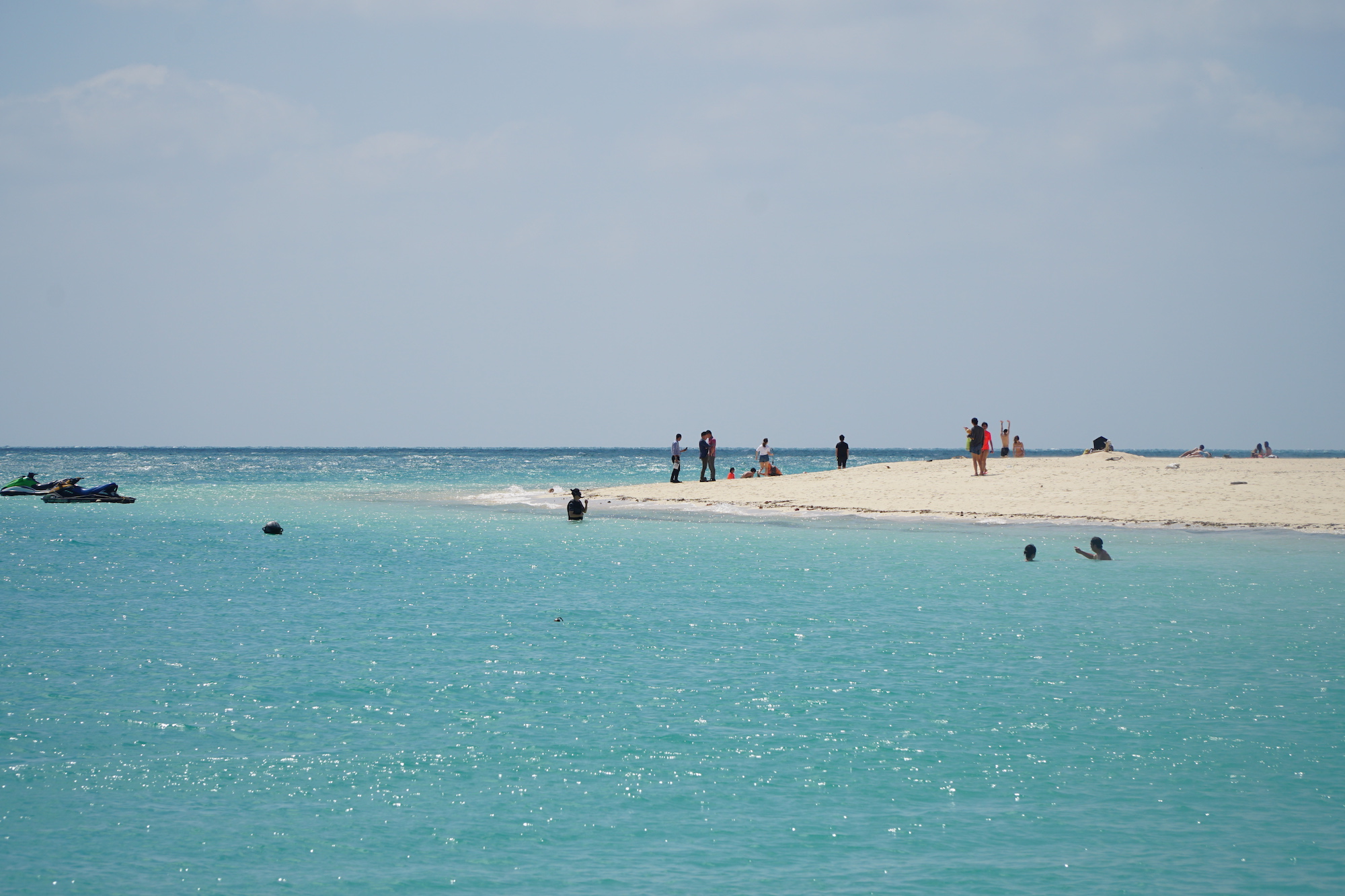 Maehama Beach
Maehama beach, located with a view of Kurima Island, is one of the most iconic beaches on Miyakojima.
The white, sandy beach is 7km long, so despite being the most visited beach on the island, you are likely to find some privacy.
Facilities: Showers, Toilets, Parking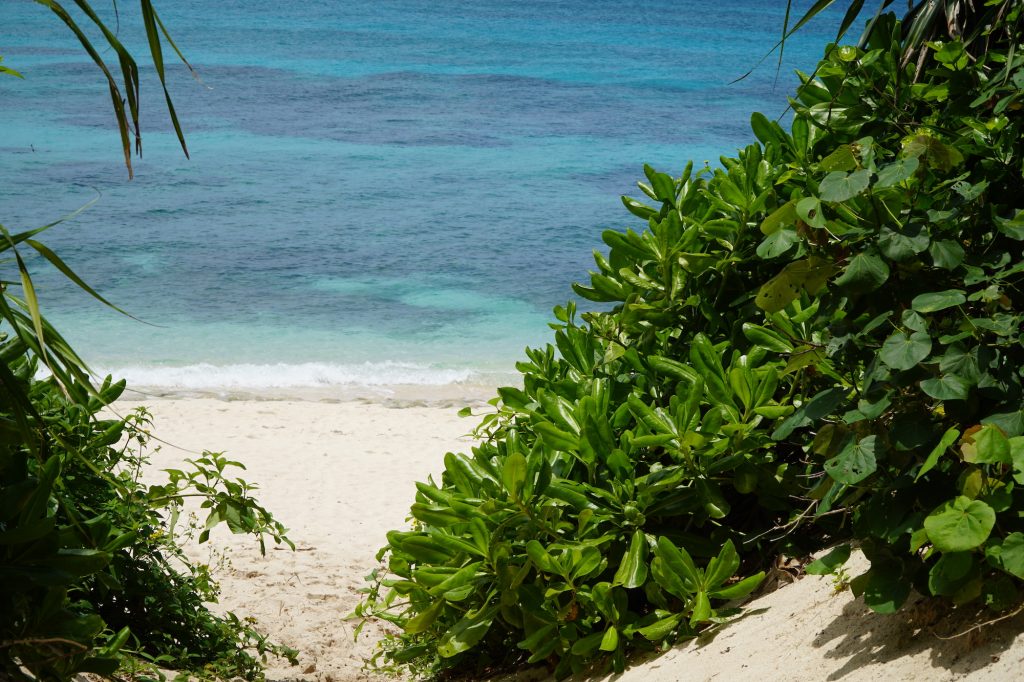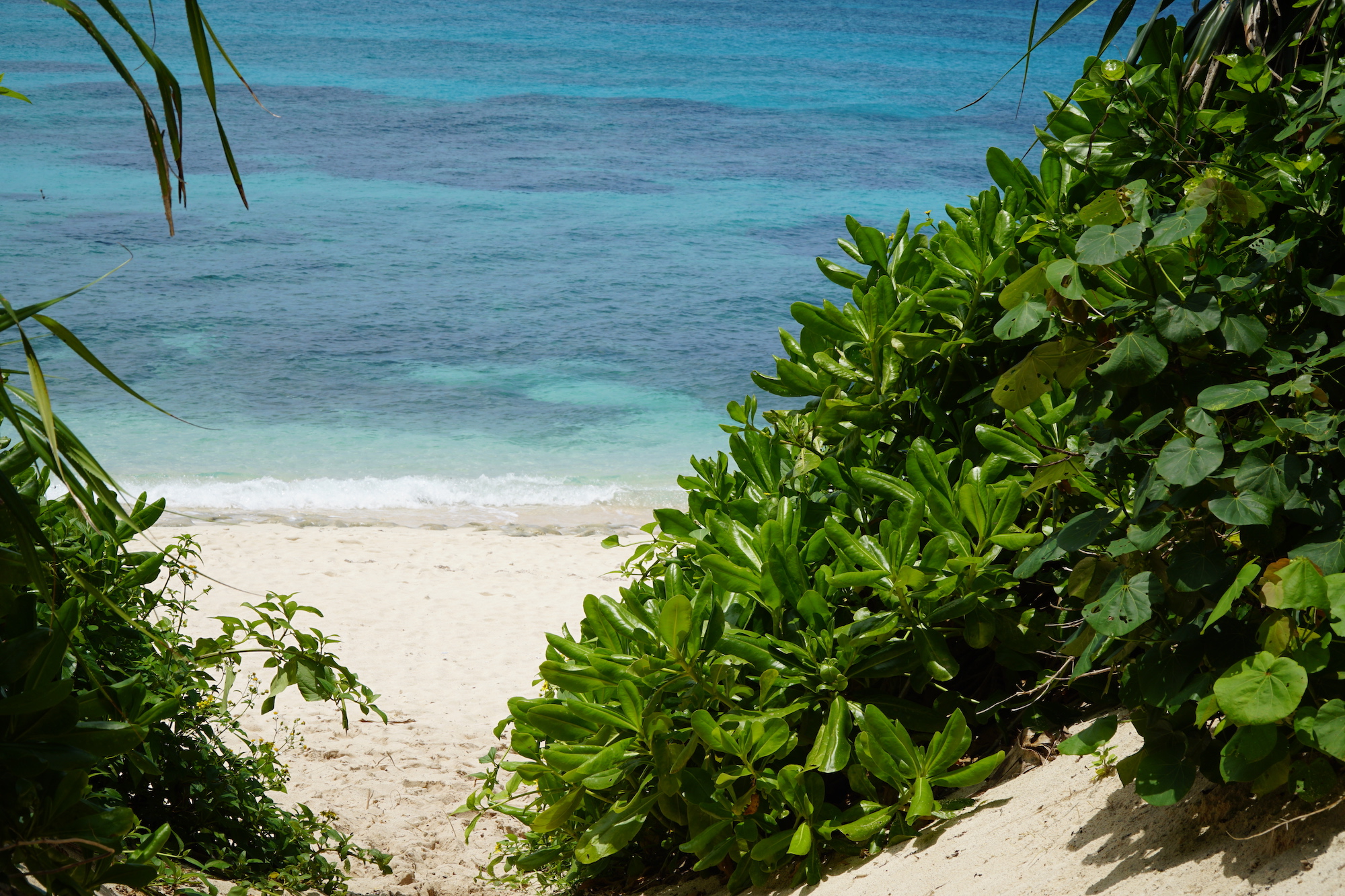 Nagamahama Beach
Nagamahama Beach is located on the western side of Kurima Island. It is a remote beach where you are very likely to have it all to yourself.
This is probably one of the most overlooked beaches in the Miyako Islands. As you emerge through the narrow, sandy tunnel of lush green plants, you are met with a view of turquoise water and a perfect, white sand beach. It is so beautiful that it's hard to believe it is real.
Facilities: none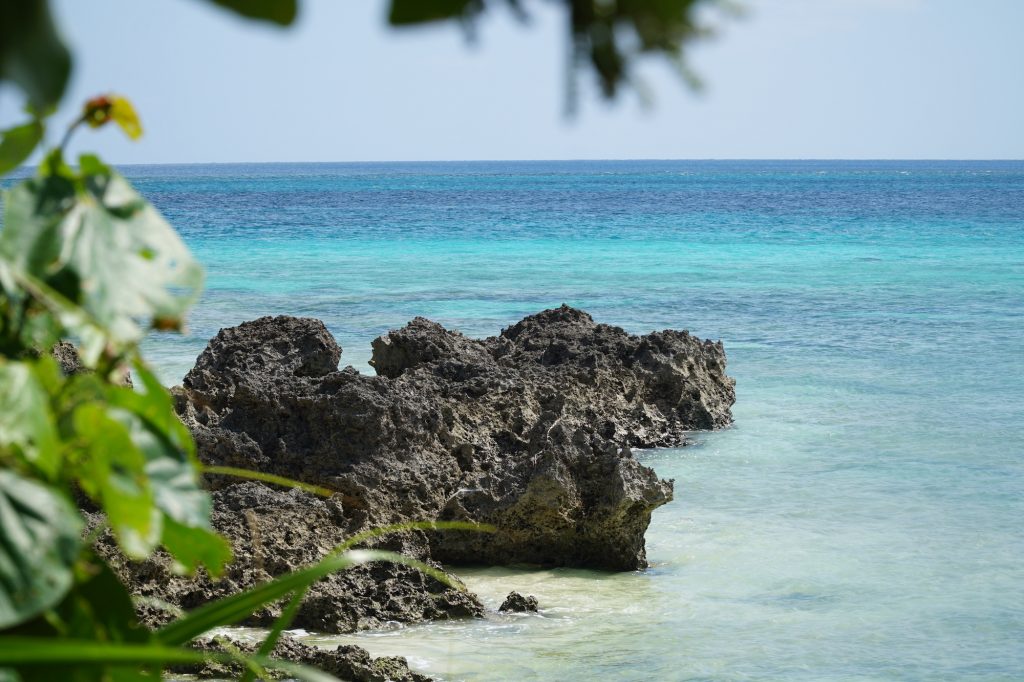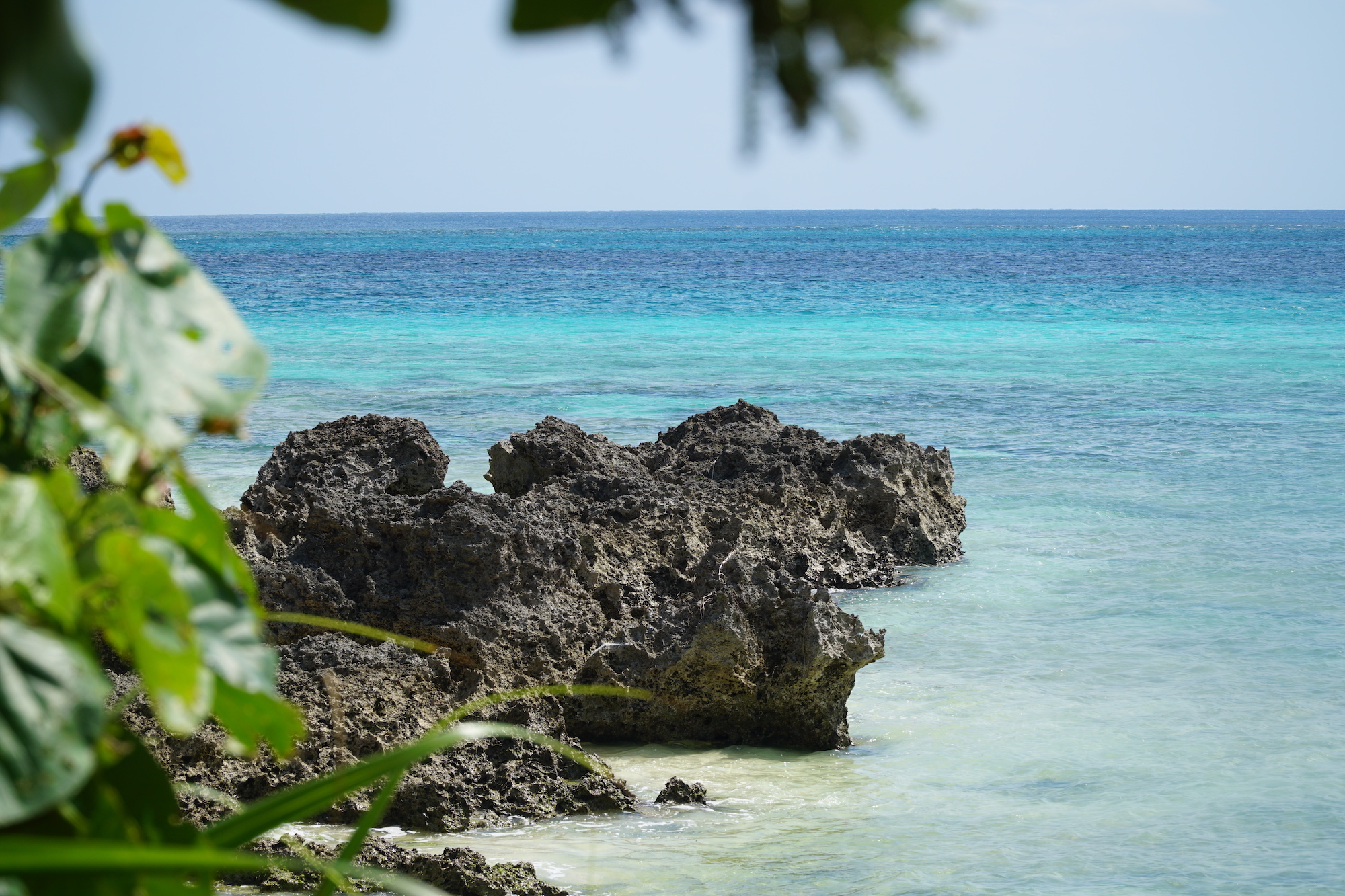 Maehamanoson Park
This tiny stretch of beach, located right next to Kurima bridge, on the Miyako-side, is hardly ever mentioned anywhere in the island guides. However, it has a unique combination of sandy beach, rocky features, natural shade by the fresh green vegetation, clear waters, high chances of sea turtles and a view of Kurima bridge. It really has everything.
Facilities: Toilets, Parkings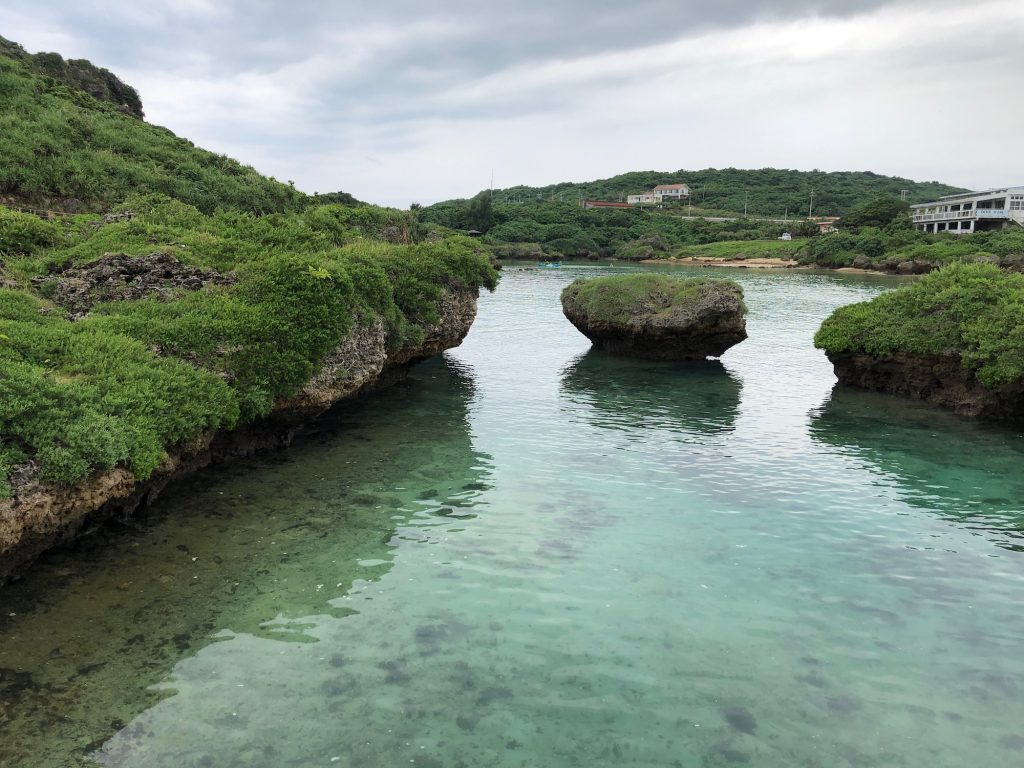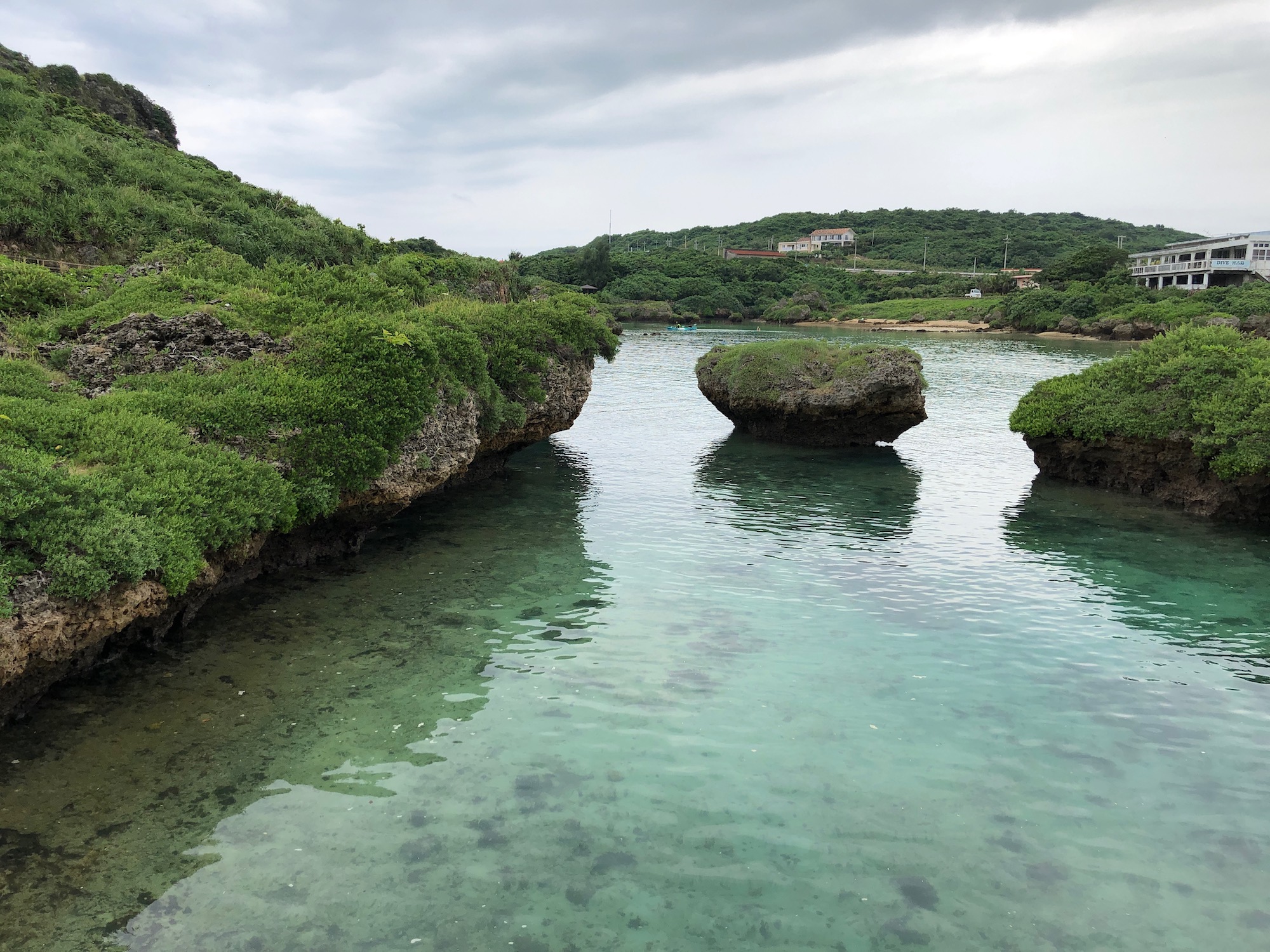 Imgya Marine Garden
Imgya Marine Garden is a small, protected area of water (almost like a natural harbor) and is ideal for snorkeling – especially for beginners. There are also some beautiful walking trails which can be enjoyed here. The location can be a little tricky to find – there are two beaches with this name. The neighboring resort has a beach which uses the same name – but this is not where you want to go. Instead continue past the resort and past the diving center eastward on route 235. 100m east of the diving center is a parking lot– this is where you can access Ingya Marine Garden.
Facilities: Showers, Toilets, Parking.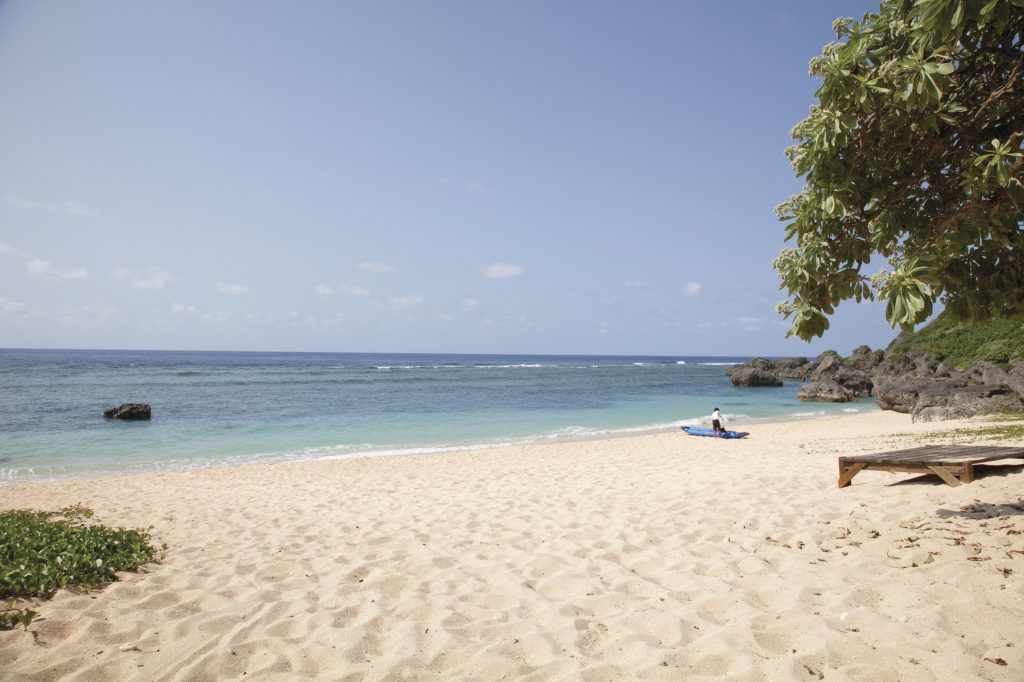 Boraga Beach
Boraga Beach is a great spot if you want an active day by the sea. It is possible to rent equipment, like kyakaing, or book tours. There is also a swimming pool, which can be accessed against a small fee, if you prefer that over the sea.
Facilities: Showers, Toilets, Parking, Swimming pools
Photo © OCVB.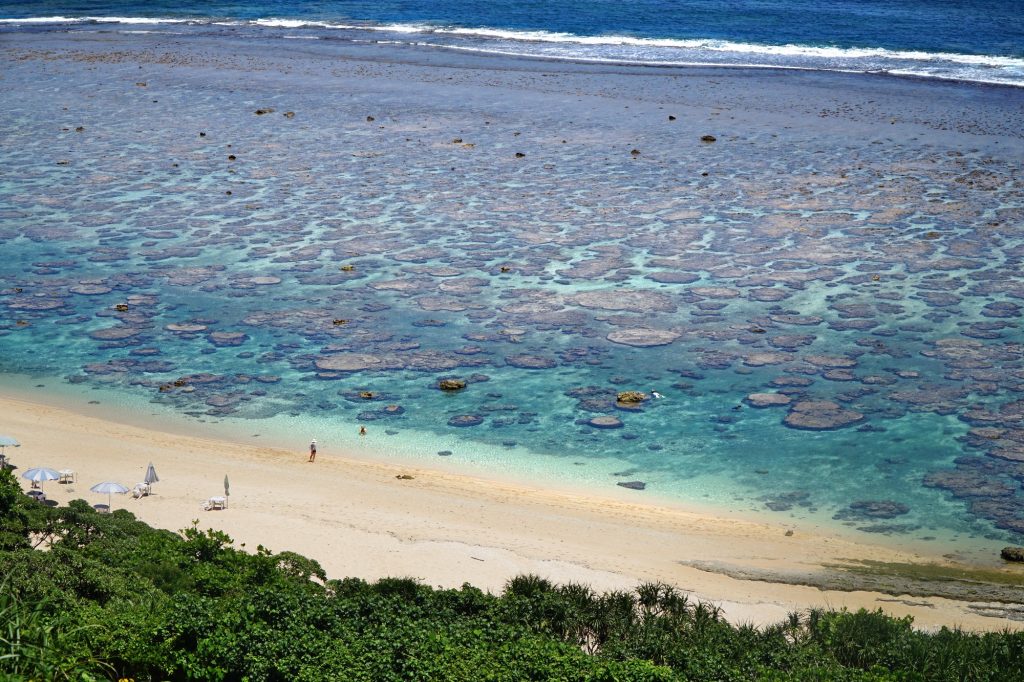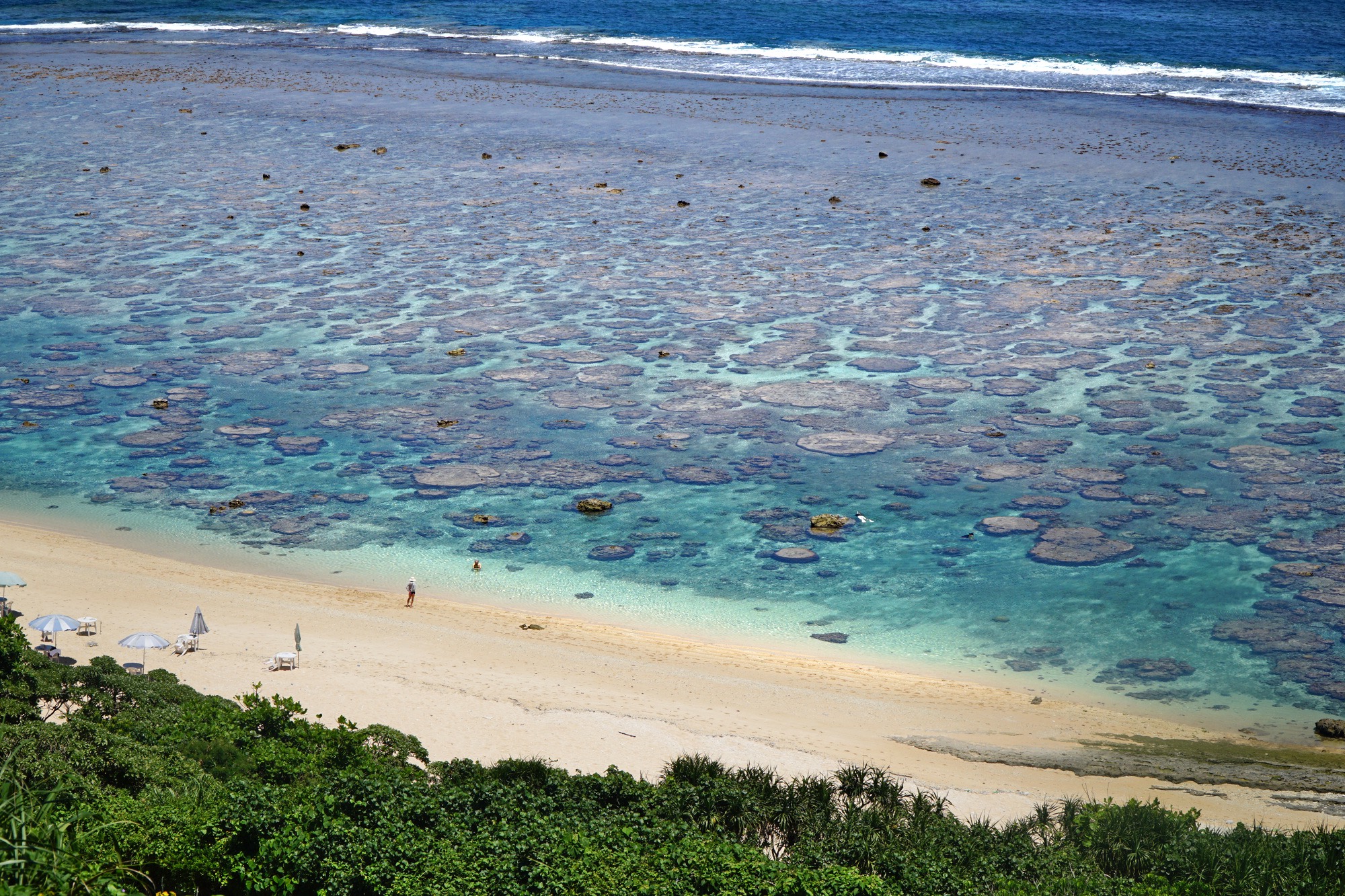 Yoshinokaigan
The Yoshino Coast is located on the eastern tip of the island, with the beach facing north-east. The beach is protected by a coral reef, so there are few waves and the sea is calm. At high tide it is a great place to snorkel between the corals, however at low tide the water is too shallow for snorkeling and there is risk of damaging the corals.
Facilities: Showers, Toilets, Parking (paid).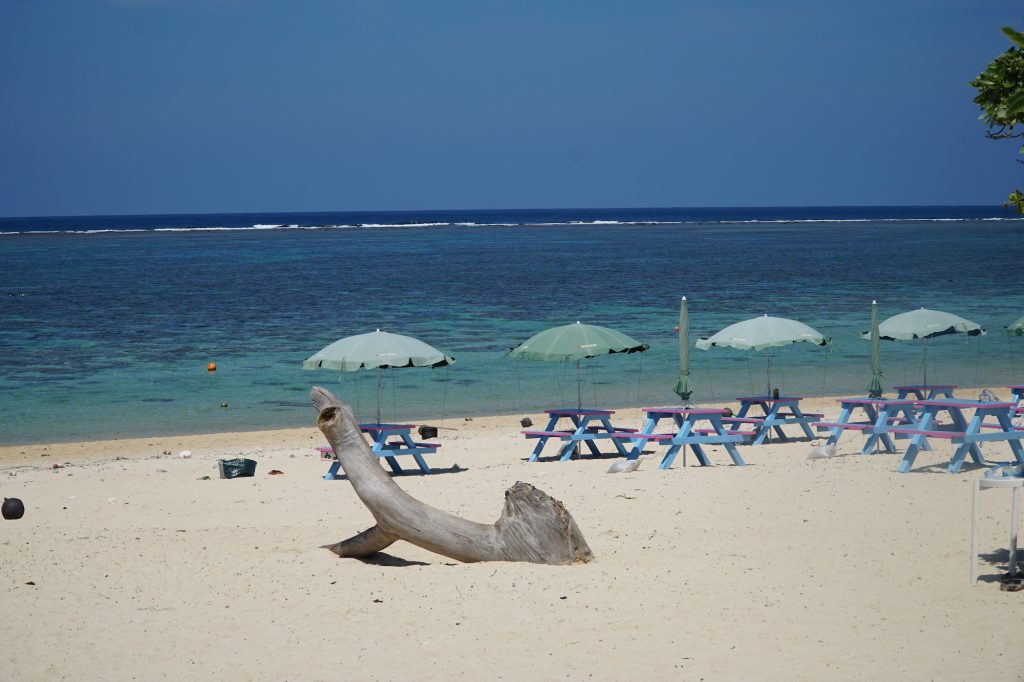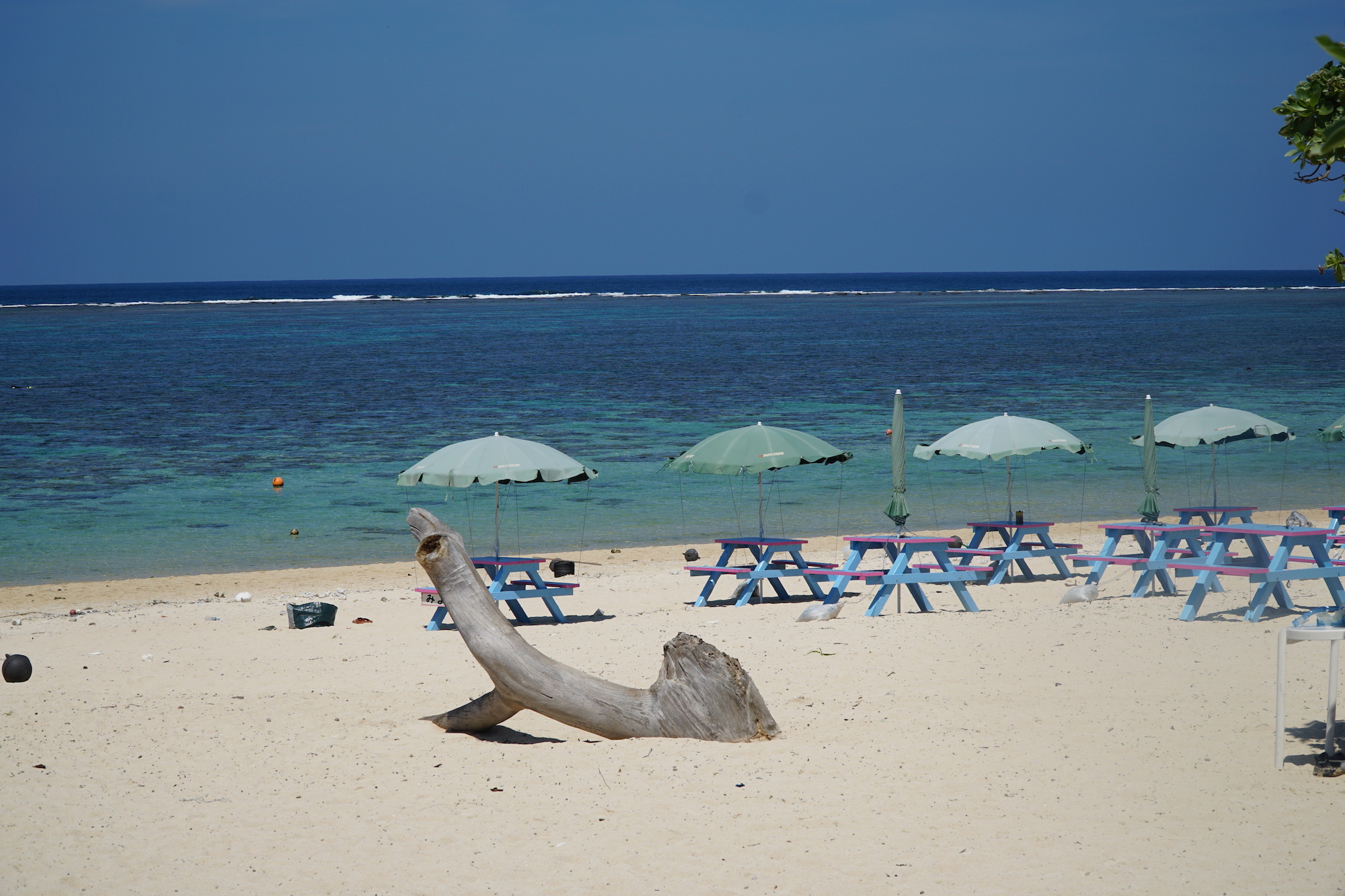 Aragusuku Beach
Aragusuku beach is located on the eastern tip of Miyako island. The beach is faced north-northeast and like the Yoshino coast it is protected by a coral reef, shielding it from big waves. At high tide it is a great place for beginners to snorkel, as there are plenty of coral and fish on low water. There are also beach chairs and tables – some free of charge. It is possible to rent snorkeling equipment on the parking lot.
Facilities: Parking, Changing rooms, Gear rental.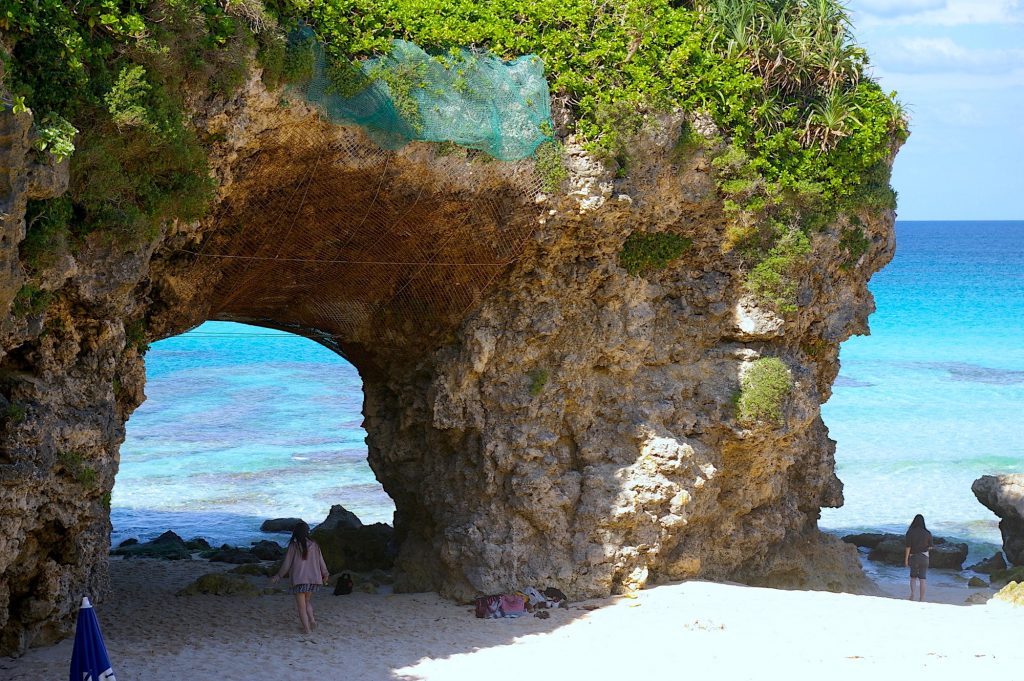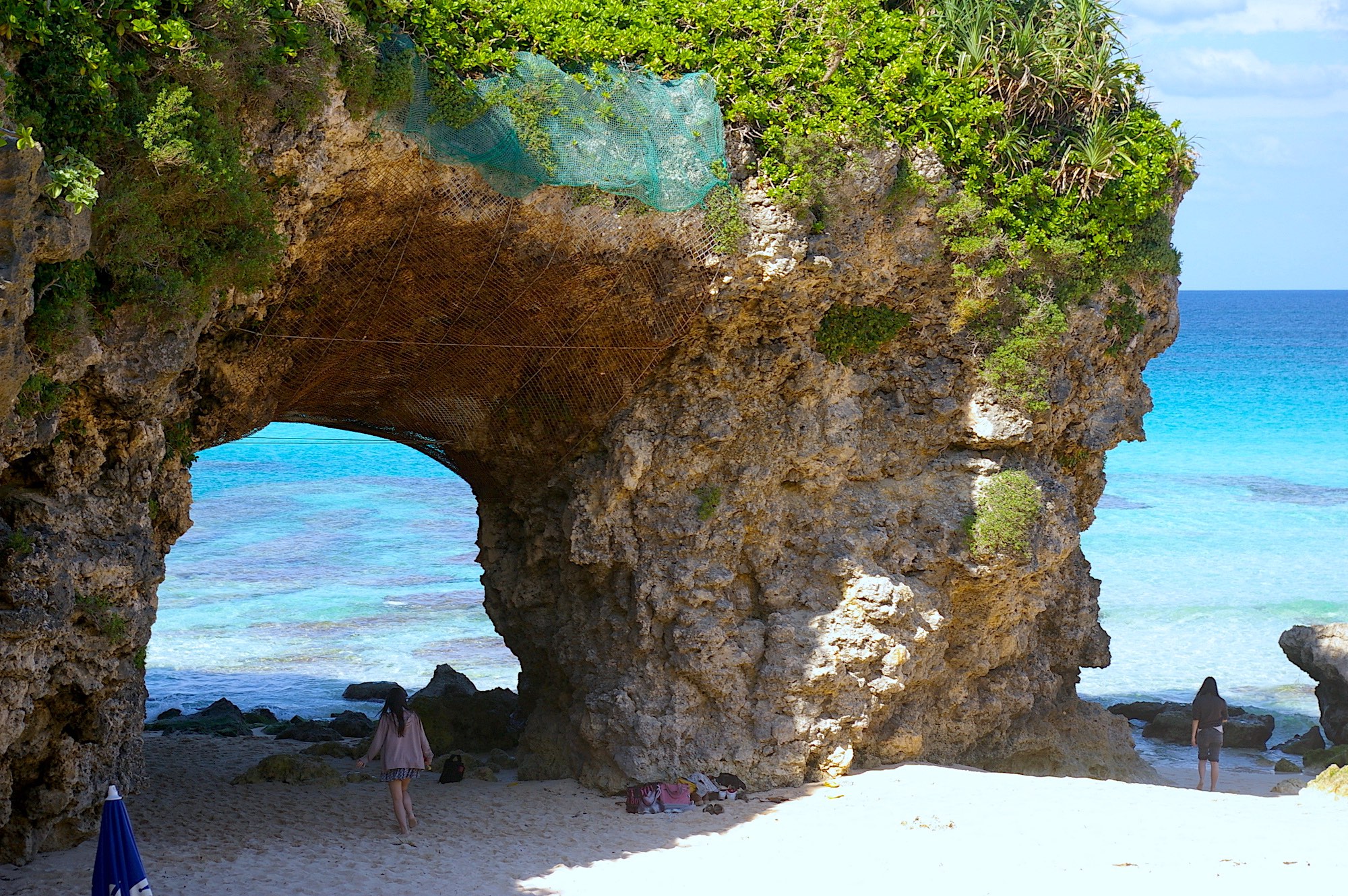 Sunayama Beach
This beautiful white beach, with it's crystal blue water, takes its name from the sand dune "mountain" which is also found here.
There is a fascinating "gate cliff" on the beach, which gives it a unique look.
Sunayama beach on the northern part of the island is no secret location, and is well-visited all season.
Facilities: Showers, Toilets, Parking.
Photo by Nao Iizuka. CC BY 2.0. Modified.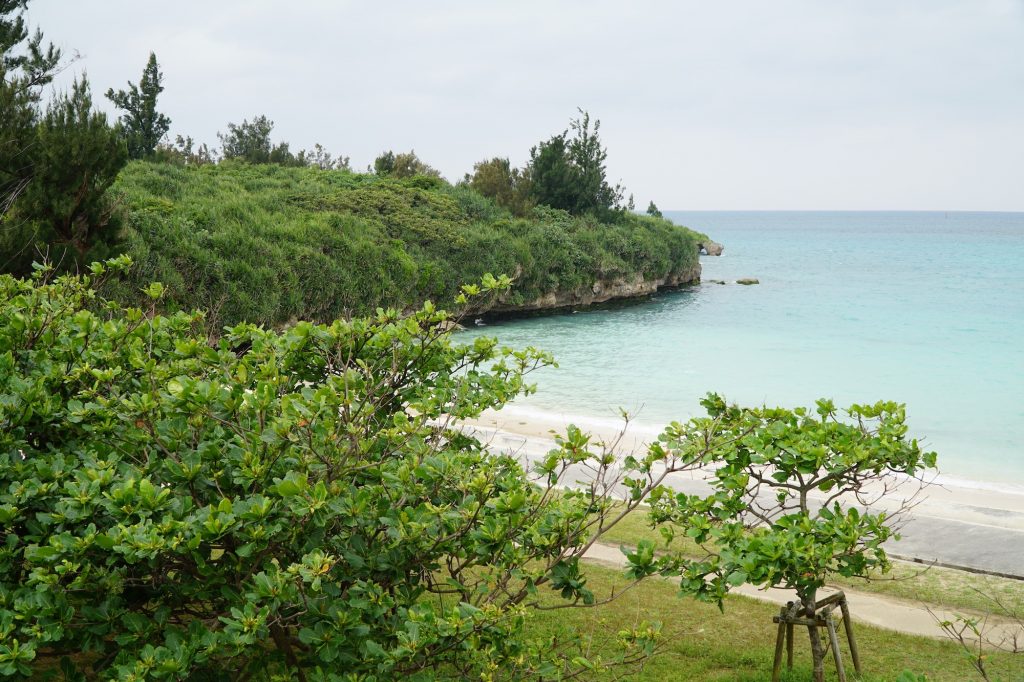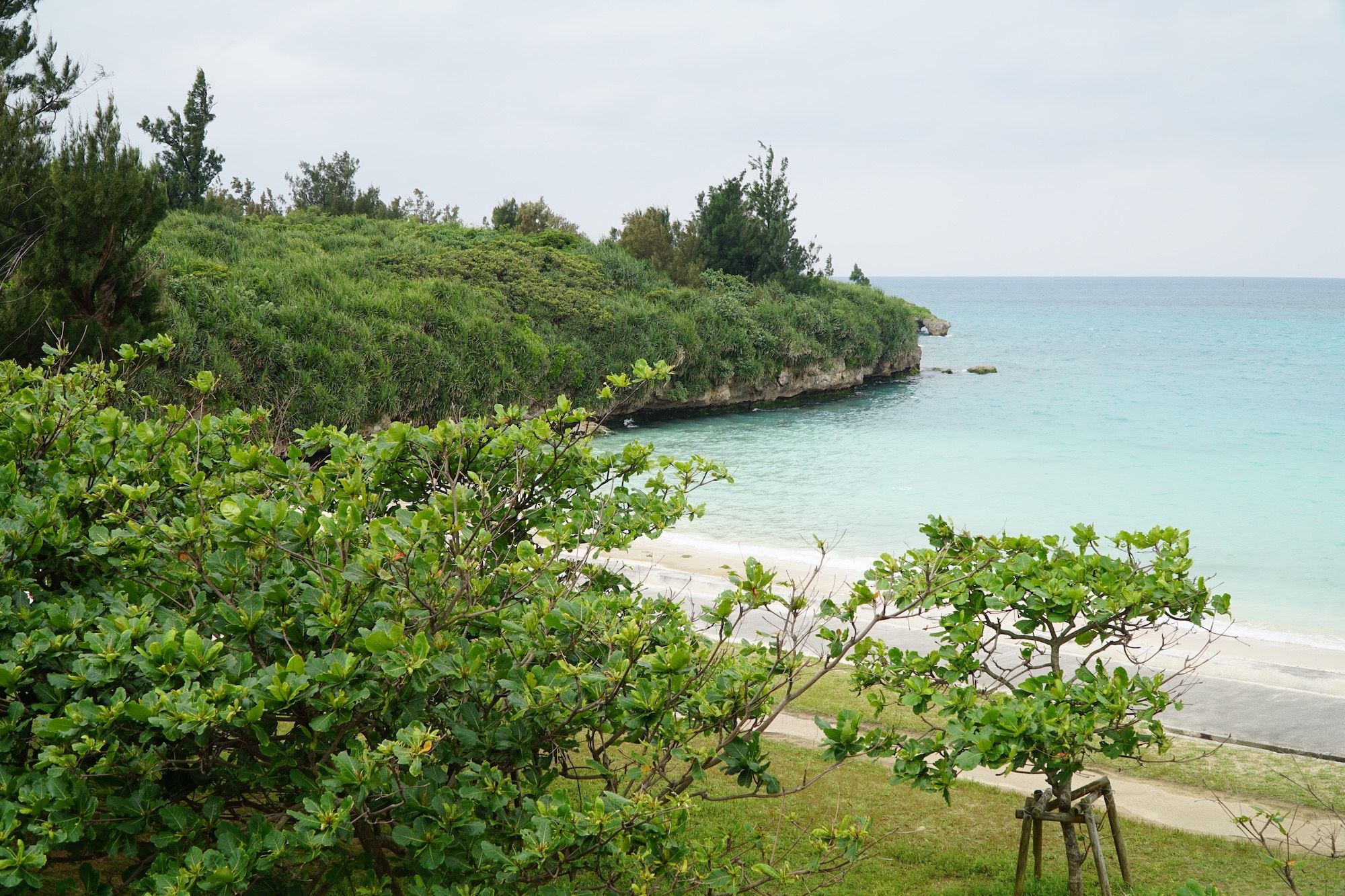 Painagama Beach
Painagama beach is located conveniently close to the city of Hirara. While it isn't the most beautiful of all the beaches in Miyakojima, it is very practical if you live in the city. There is a swimming area which is equipped with nets to protect swimmers from poisonous jellyfish. There is also a vinegar emergency kit available on the beach in case of jellyfish stings. The beach is located close to the harbor, so you should stay within the marked area in the water.
Facilities: Showers, Toilets, Parking.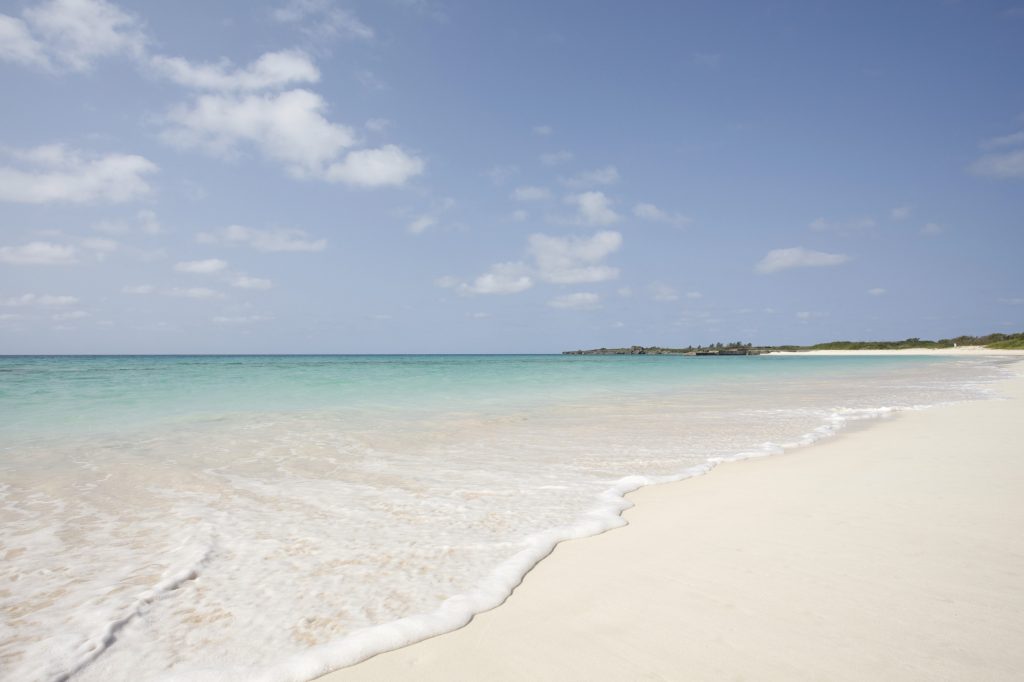 Toguchi Beach
Toguchi beach is an amazing white sand beach with crystal clear blue water.
The beach is located on the south side of Irabu Island and has a view of Kurima Island and Miyako Island.
Facilities: Showers, Toilets, Parking.
Photo ©OCVB.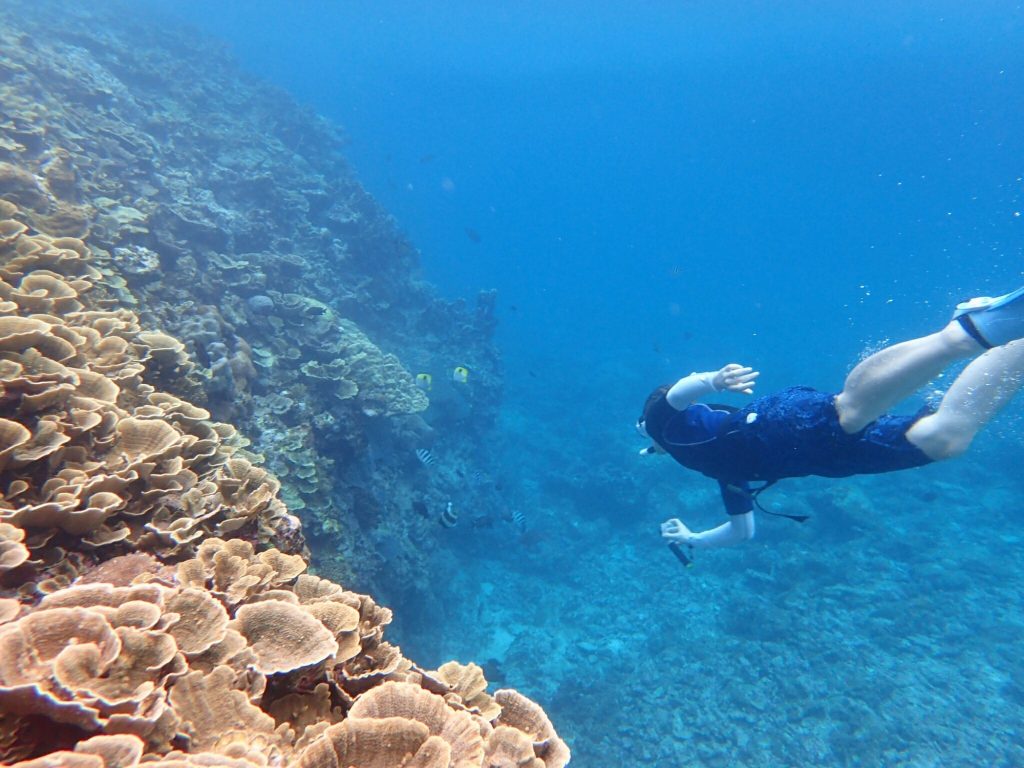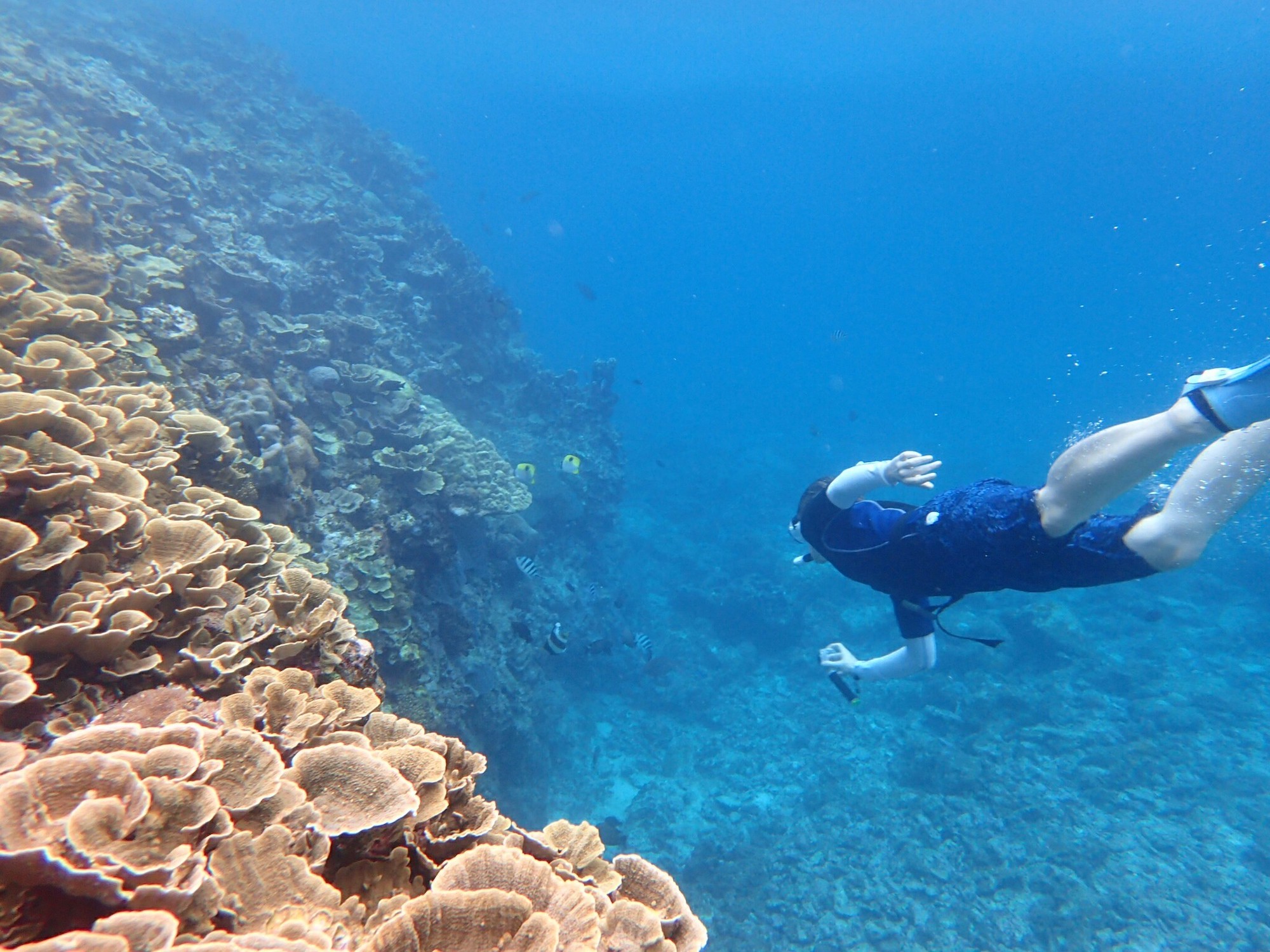 Nakanoshima Beach
Nakanoshima beach is an amazing snorkeling location.
While the beach is not ideal for sunbathing, it does have an incredible coral and fish life.
Nakanoshima is probably one of the best beach-access snorkeling spots in Miyakojima.
Facilities: Roadside parking.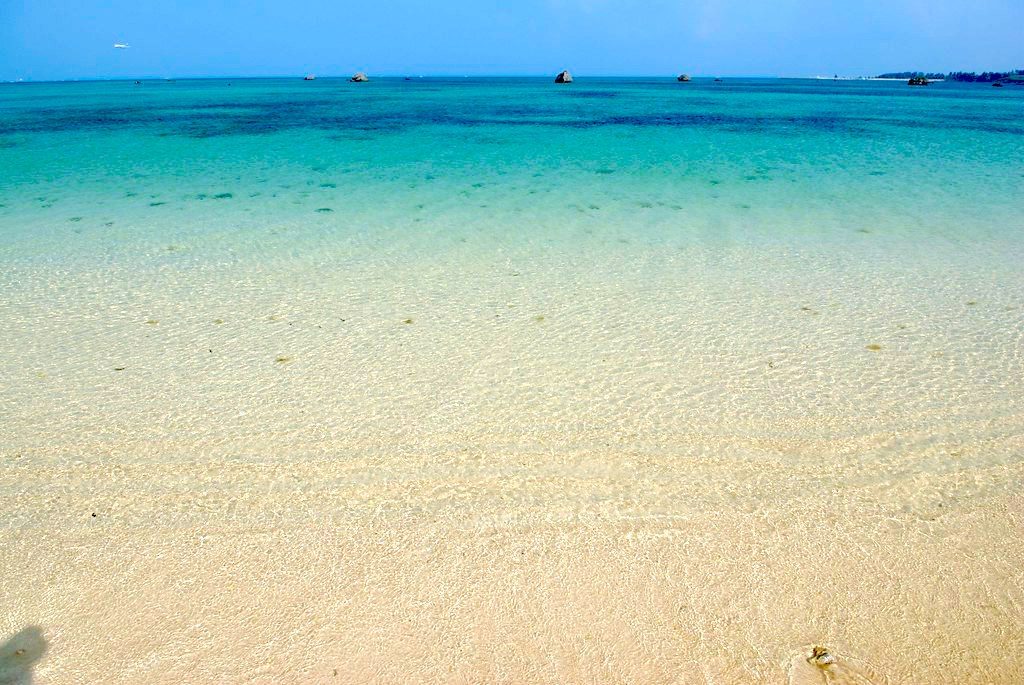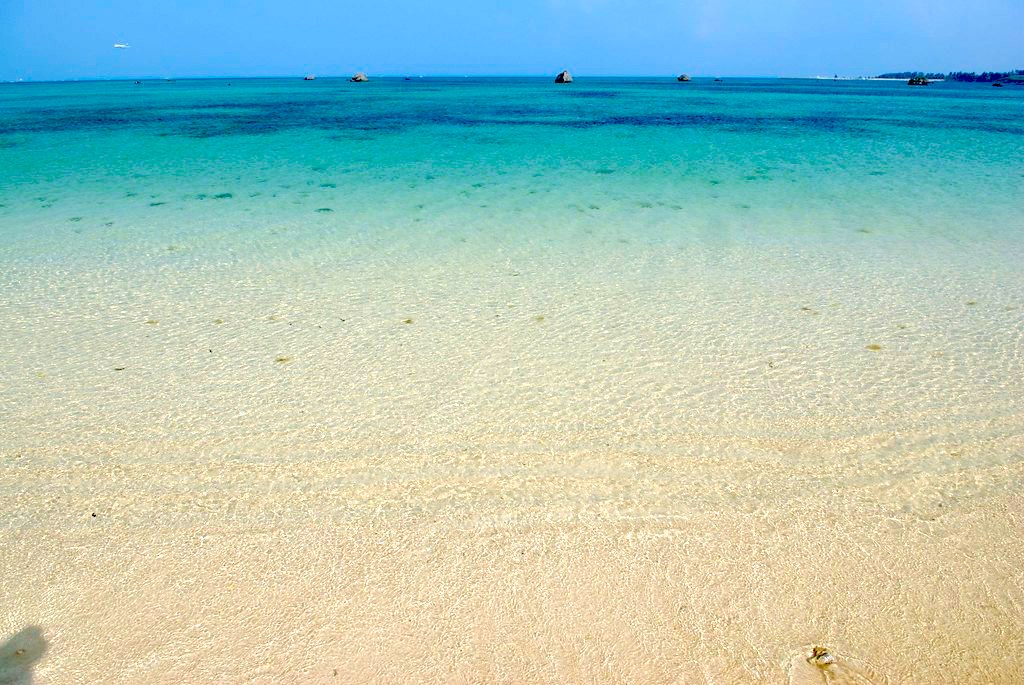 Sawada Beach
Sawada Beach is especially famous for its shallow water and large rocks. The water remains shallow relatively far out, giving the surface a uniquely smooth and mirror-like appearance. With a north-western orientation, Sawada Beach is a great place to watch the sunset. The reflections on the shallow water can be magical.
Facilities: Showers, Toilets, Parking.
Photo by sota. CC BY-SA 2.0.Modified.


Sunset Beach
With a stunning view of Irabu Bridge, Sunset Beach just outside Hirara city, is the perfect place to view the sun set into the sea. 
Come here just before sunset to enjoy a last swim of the day, before watching the sunset from the beach
Facilities: Showers, Toilets, Parking.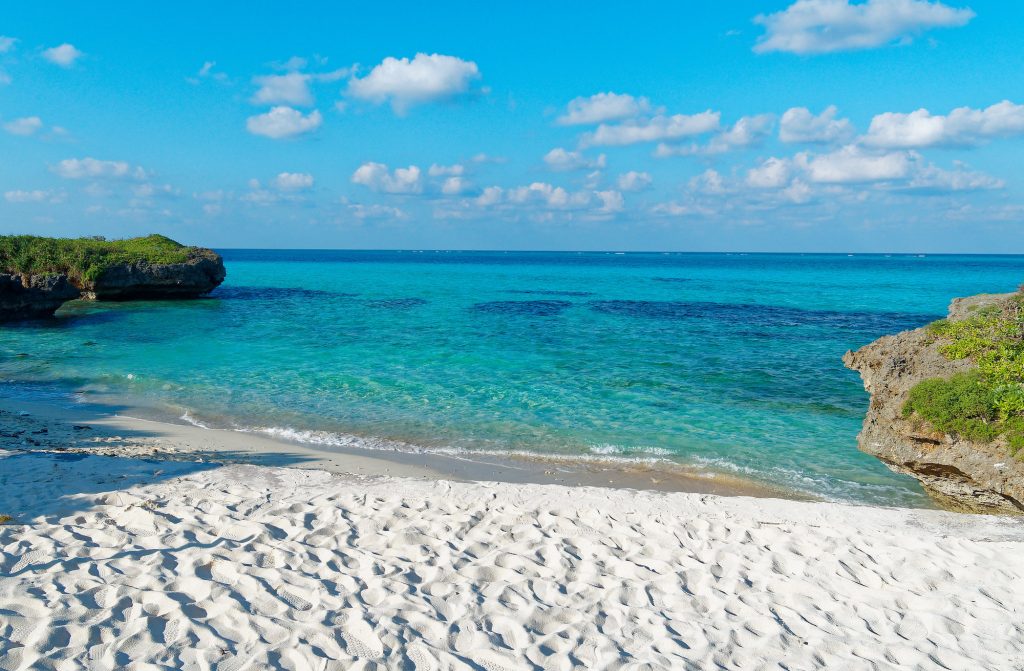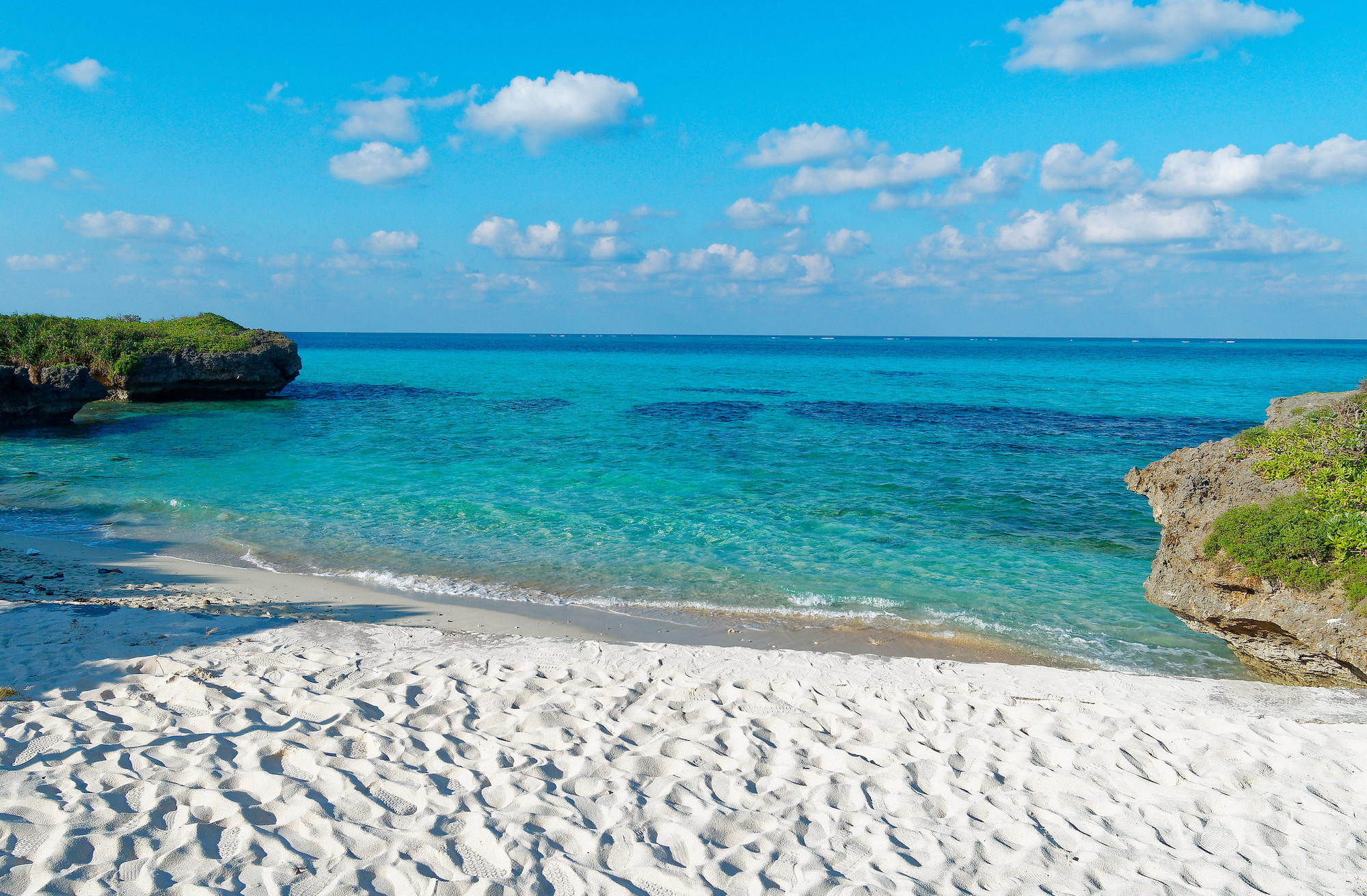 Funakusu Beach
This beautiful beach on Ikema island is a great snorkeling spot, and isn't overrun by tourists. 
If you want a relaxed day at a remote beach, then grab your beach gear and head to the north of Ikema island.
Facilities: Toilets, Parking.
Photo by Nana*. Copyright © Nana*.
Used with permission.

Beach safety
This section is not supposed to scare you away from the beach. However, there are some dangers on the beaches of Japan which you should be aware of. Know however, that incidents are rare, but can be serious. It is therefore important that you are aware of the potential dangers, so you can take your precautions. Please read this article about beach safety in Okinawa.
Getting Around on Miyakojima
While Miyakojima isn't very big, it is big enough that you need motorized transportation. It is highly recommended to rent a car for your stay. It will ease the transport between the beaches, and allow you to reach the most remote and pristine beaches.
Accommodation on Miyakojima
Miyakojima and the neighboring islands have many beautiful hotels, resorts and guesthouses. If you want a relaxed stay, away from the crowds, then I recommend Hotel Hibiscus which is a lovely, private guest house on Kurima island.