Daio Wasabi Farm near Matsumoto is Japans biggest Wasabi Farm. The farm covers 15 hectares and utilizes the chill streams of water from the nearby Japanese alps. The farm is open to visitors, and has plenty to offer for the interested tourist.
About wasabi
Wasabi is a native Japanese plant which is used as a condiment in Japanese cuisine. It's related to horseradish and mustard and has a very distinct flavour. The plants stem is grated or made to a paste and then used to add a spicy flavor to the food. Wasabi paste can be very strong, and can be felt in the nose like a strong mustard.
Daio Wasabi Farm
Daio Wasabi Farm is a perfect place to learn about one of Japans most well known plants. The farm, which is the biggest of its kind in Japan, is open to visitors all year. Entrance is free, as they hope to make money on your purchases of food, drinks and souvenirs
There are plenty of wasabi related things to see, learn, eat and drink at Daio Farm. Start out with a stroll around the farm area and see the beautiful wasabi fields. Wasabi is grown directly in water streams. The plant can only grow in clear, fresh water. That makes the mountain streams from the Japanese alps perfect for Wasabi growing. The streams are turned into controlled natural streams with proper width, depths and flow speed for growing Wasabi. It makes for a spectacular sight with rows of bright green plants in the glistening clear water.
After walking around the farm and watching the beautiful wasabi fields, you can refresh yourself at one of the refreshment stands near the entrance area. Things you definitely must try are the wasabi ice cream and the wasabi beer. Don't be scared, neither is very strong. Instead, the very distinct flavor of the Wasabi stem adds a pleasant taste to both ice cream and beer. My personal favorite was the green wasabi beer, which is really tasty. No wasabi snacks needed for that! You can also try other snacks, like Wasabi croquettes and Wasabi chocolate.
In the food and souvenir store on the other side of the entrance you can find pretty much every type of snack or drink, with wasabi added to it. Pick up some wasabi crisps or some tubes of wasabi paste to take home.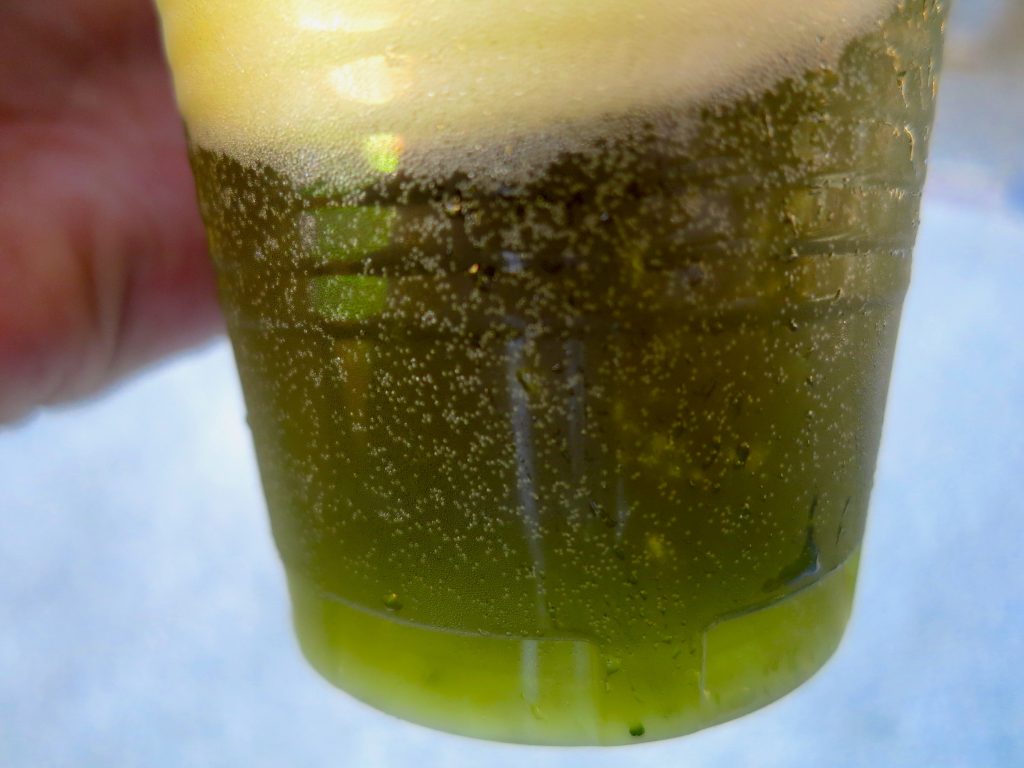 Daio Wasabi Farm is a really great and different experience if you are visiting Japan. You learn about Japanese agriculture and food, whilst spending time in the beautiful countryside of central Japan. It's also a great activity if you are traveling Japan on a tight budget since entrance is free.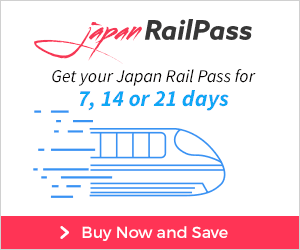 Getting there
By train: from Matsumoto station, take the Oito Line to Hotaka Station (30 minutes). The train ride is covered by the Japan Rail Pass. From Hotaka station either walk (2.7km/30min), take a taxi or rent a bike at the station. The walk goes through the local fields, and is very beautiful. If you come from another area then start by getting a train to Matsumoto.
By car: from Matsumoto it's 25 minutes by car. From Nagano 1h. from Tokyo it's about 2h45min and from Nagoya also around 2h45min. There is plenty of parking right by the entrance.
Address: Japan, 〒399-8303 Nagano Prefecture, Azumino, Hotaka, 3640 (+81 263-82-2118)