Fukuoka Tower is a 234 meter (768ft) tall tower on the west side of central Fukuoka city. It's a tower which works only as an observation deck for tourists.
Reserve tickets for Fukuoka Tower
In Tokyo they have Tokyo Tower and Tokyo Skytree. In Fukuoka they have Fukuoka Tower, a 234 metre tall beautiful modern structure covered in mirrors. Fukuoka Tower was built for the 1989 Asia Pacific Expo and is built as a dedicated observation deck and communication tower hence there are no offices in the tower, only 2 elevators and 3 levels of observatories. One of the levels is a cafe.
The view from the tower is phenomenal, with a view of the ocean on one side and a broad overview of Hakata / Fukuoka on the other. The entry price isn't really too bad for such an observation deck. The base rate (2018) was ¥800, but there is a discount for foreign visitors, so I only paid around ¥600 ($6). I had to wait in a line to get on the elevator. The wait was around 15 minutes which I wasn't really too happy about – the elevators aren't too spacious. However when I came back down I realized my wait had been short. The line was now 3 times longer. People had come to watch the sunset, which is supposed to be amazing from up there. With such crowd however I'd really recommend that you go to Fukuoka Tower during daytime to enjoy the view of the city, and instead go to Hakata Port Tower and enjoy the sunset free of tourists and at no cost.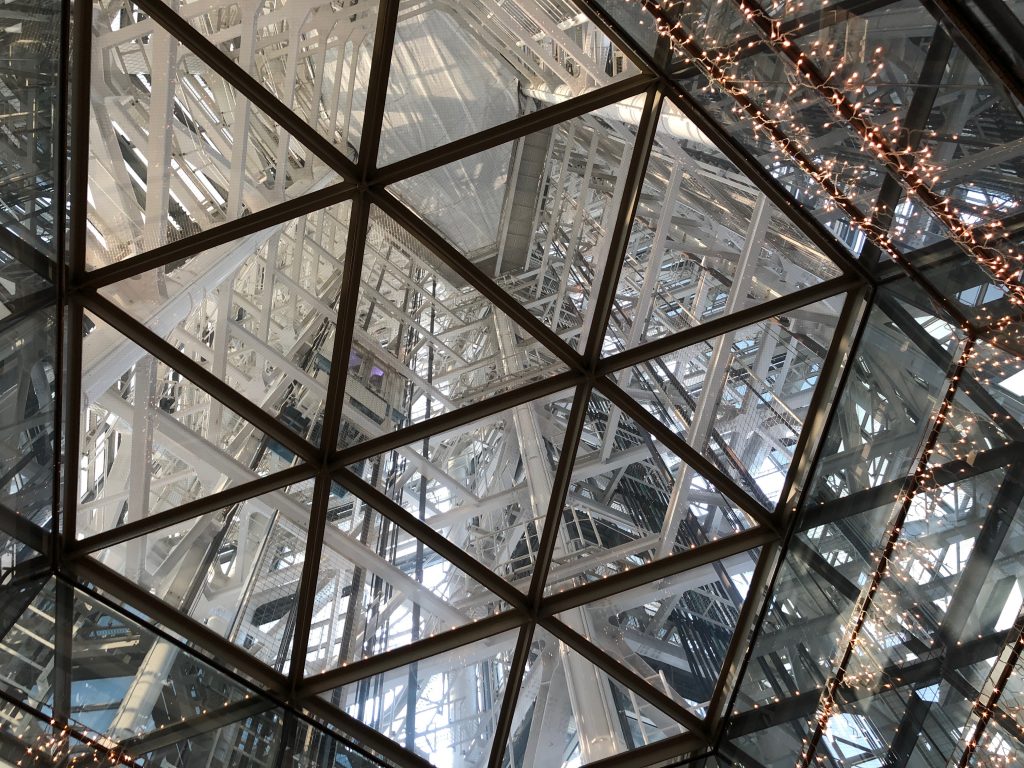 Fukuoka Tower is covered in mirrors, and with its triangular shape and a location right on the coast it has been nicknamed "mirror sail". The tower is the tallest sea side tower in Japan. Being such a modern tower located in a relatively unsafe location right on the coast, it has been engineered to withstand extreme scenarios. It can withstand a magnitude 7 earthquake, and 63m/s winds. The part of the Fukuoka Tower which is above ground weighs 3,500 tonnes but underground you have a structural weight of 25,000 tonnes which makes is super stable and resistant to winds and vibrations. Fukuoka tower also has built in illumination which has 4 standard modes which change with the season. It makes for quite a spectacular looking tower at night.
And oh yea, you are conveniently close to the beach if the weather is good 😉
Getting there
By train: The nearest subway station is Nishijin Station. From there it's a 25 minute walk or a 15 minute bus ride.
By bus: From Nishijin station there are many busses going to Fukuoka Tower. Bus 6, 15 and 94 are a couple of options, but there are many more. I recommend you read my post on taking the bus in Japan.