Hakata Port Tower is a radio tower in Fukuoka with a free observation deck. Strangely Hakata Port Tower is little known and not well visited as Fukuoka Tower runs with most of the visitors despite lines and entry cost. In this post I will show you Hakata Port Tower which is one of my favorite free activities in Fukuoka.
Accommodation Tours Fukuoka / Kyushu 1-2 Day Pass for Fukuoka Subway
The 103 metre tall tower is not very visible when you are in the city, but you'll be surprised how stunning the view is from up there. The location right by the harbor really makes for some great views with the bustling city of Fukuoka on one side and the calm sea on the other side. You even have a direct view at the Fukuoka Kyotei Stadium – a stadium for motorboat racing! How awesome is that?
Expert tip: Hakata Port Tower is the perfect spot for watching the sunset without the crowds of Fukuoka Tower.
The towers appearance is almost like a tiny version of the Tokyo Tower. Kazu, a super nice local guy who introduced me to this place, told me that the tower is actually made from spare metal from the construction of Tokyo Tower.
Entrance to the observation deck is completely free, and there is even an elevator to the observation deck which is at 73 meters. For a comparison the Fukuoka Tower observation deck is at 123 meters. At the Hakata Port Tower you avoid the lines, large amounts of tourists and save some cash! Perfect if you are traveling on a budget. I went there just in time to watch the sun set, and there were literally two other persons there.
I highly recommend that you go to Hakata Port Tower even if you plan to visit Fukuoka Tower. The views are different and it's much less crowded, making it a much nicer experience.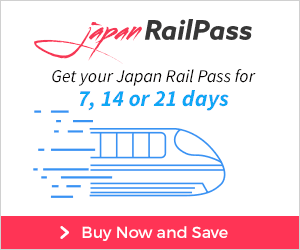 Getting there
By train: There nearest subway station would probably be Nakasukawabata which is a 1.5km (1 mile) walk away.
By bus: Bus 99 runs to the aquarium which is next door. The bus stop is called "Hakata Futo" (wharf). See my guide on how to take a bus in Japan.