Megane Bridge, also known as Spectacles Bridge or Meganebashi in Japanese is an old stone bridge which spans the Nakashima River in Nagasaki. The bridge is famous for resembling a pair of eyeglasses when it reflects in the water of the river below it.
Hotels Nagasaki Guided Tour JR Pass (All Kyushu)
The Nakashima River cuts straight through Nagasaki, splitting the city in two. For centuries it has been necessary for people to cross this river, which is why more than 20 bridges have been constructed over the river in the central part of the city alone. Meganebashi, also known as Spectacles Bridge, is one of the older bridges which cross Nagashima River. It is a stone arch bridge, first constructed in 1634. It is said to be the oldest stone arch bridge in Japan.
The double arch design of Meganebashi resembles a pair of eyeglasses when reflecting on the calm river below. This is how the bridge has earned it's name. Today it is a major attraction in Nagasaki, not only because of the beautiful reflections, but also because of the historic feeling of the the stone river embankment and the walkway along it. Along a stretch of the river, a stone walkway is installed. The walkway is a great place to take a romantic walk and for a moment forget the modern and busy city which can't been seen from the stone path.
In the river embankment near Megane Bridge, 20 heart-shaped stones have been installed. If you manage to locate one of the hearts, you can wish for eternal love. The more of the twenty stones you find, the more luck you will have.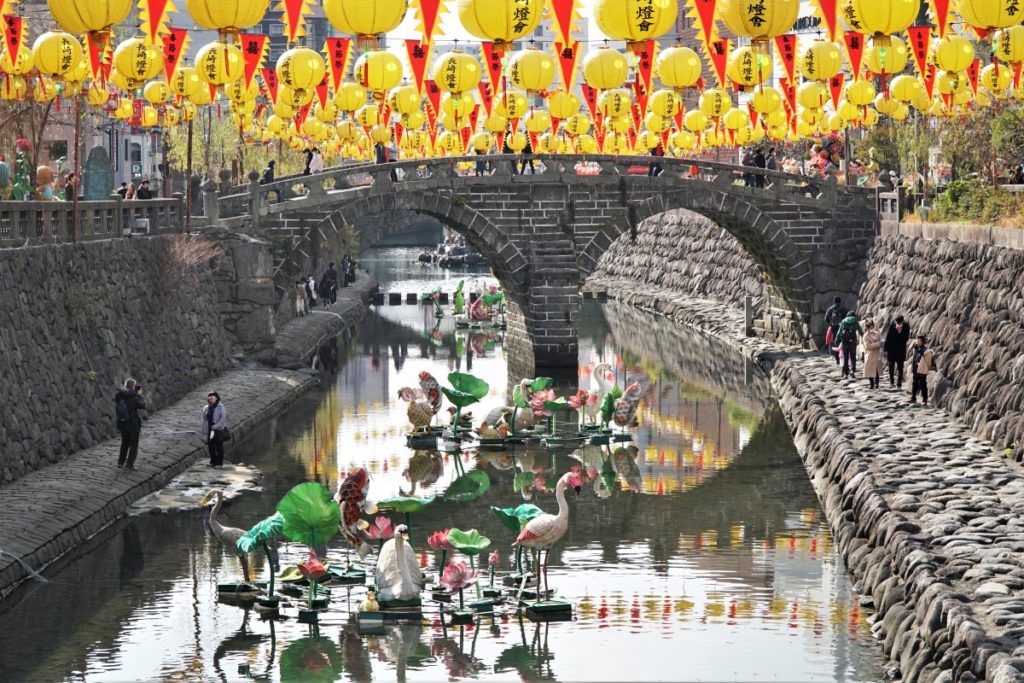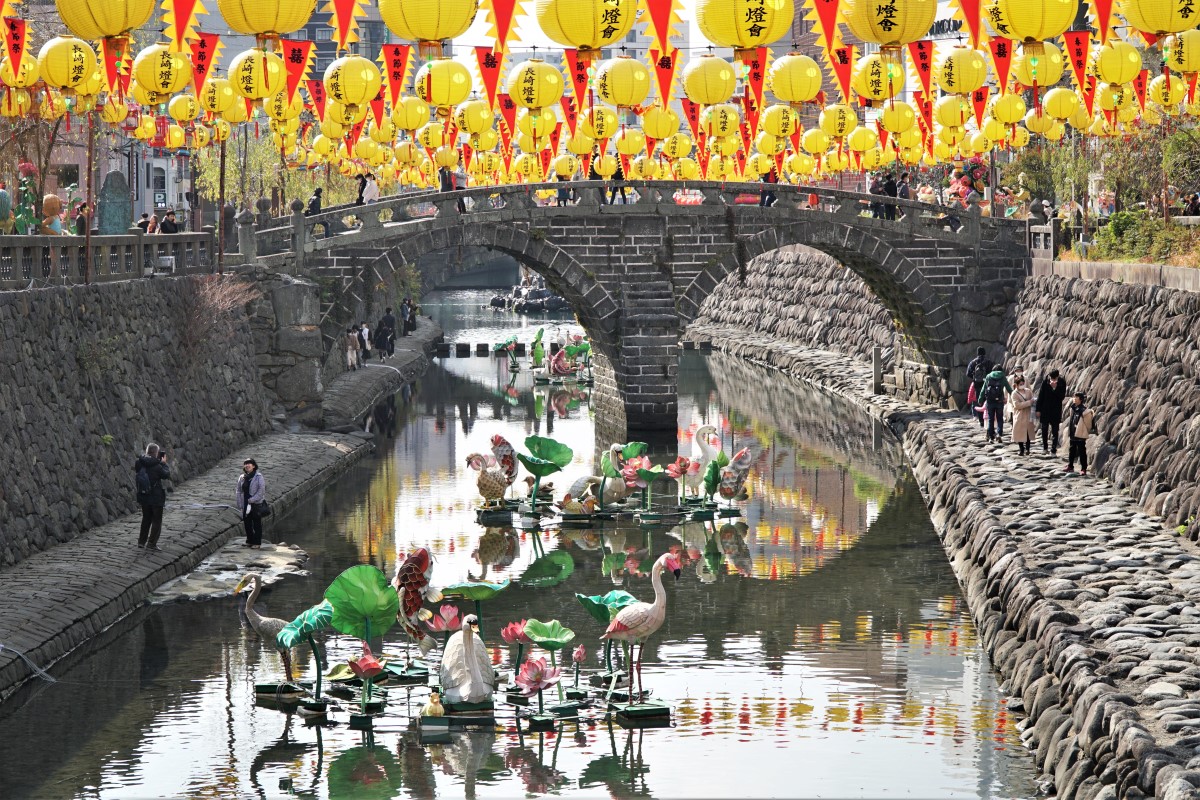 Meganebashi history
Megane Bridge was first constructed in 1634 under supervision of a Chinese monk by the name Mokusunyoujo. Mokusunyoujo was a zen master at Kofuku-ji temple, a beautiful Chinese temple located in Nagasaki's temple town district, just a few streets away from Megane Bridge.
The bridge was destroyed by floods in 1647 and 1982. The flood of 1982 completely destroyed more than half of the old stone bridges in Nagasaki. While Meganebashi was greatly damaged, it was possible to retrieve most of the original stones, and reconstruct the bridge with mostly original parts.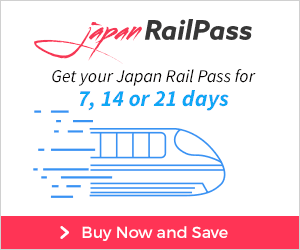 Getting there
By tram: take tram no.2, no.4 or no.5 to the stop "Meganebashi Bridge Station". From the tram stop it is a 3 minute walk to Meganebashi Bridge.