Oura Church (大浦天主堂), also known as the "Basilica of the Twenty-Six Holy Martyrs of Japan" is a Catholic church located near Glover Garden in Nagasaki. The church was first constructed by two french priests, who dedicated it to the 26 Martyrs who were crucified in Nagasaki in 1597.
Hotels Nagasaki Guided Tour JR Pass (All Kyushu)
Very near the famous Glover Garden, and about 2km from the related 26 Martyrs Museum and Monument lies the impressive Oura Church. The church was first constructed in 1864, only 11 years after Japan ended it's seclusion policy and allowed foreigners in the country. Two french priests wanted to build a church for the many western merchants who already resided in Nagasaki. The priests dedicated the church to the 26 Martyr's of Japan, and it is said that the structure is purposely facing the exact direction of Nishizaka Hill where the Martyr's were crucified.
Entering the church is a little expensive compared to other attractions in Nagasaki, but the ticket includes access to the nearby Christian Museum. At the Christian Museum visitors can learn more about the history of Oura Church, and the hiof Christianity in Japan.
The miracle of the orient
Shortly after the construction of Oura Church, thousands of hidden Christians came forth and confessed their belief. The fact that the christian society had survived underground during a 200 year suppression touched the pope so much, that he named this event "the miracle of the Orient".
History of Oura Church
The first church constructed in this location (1864) was actually a much smaller church. It was expanded to around double the size around 1879 to accommodate all the Christians who wanted to attend church. The current version of Oura Church is a Gothic-style cathedral with vaulted ceilings and stained glass windows from France.
The church is said to be the oldest christian church is Japan, and in 1933 it was the first western-style building to be designated a National Treasure by the Japanese Government. The church was greatly damaged by the Atomic Bomb in 1945, but in 1952 it was fully restored and functional again. The status as a National Treasure was reaffirmed in 1953.
In 2016 the church obtained status as a "minor basilica" and in 2018 it was added to UNESCO's world heritage list, in a group known as the "Hidden Christian Sites in the Nagasaki Region".
Planning your visit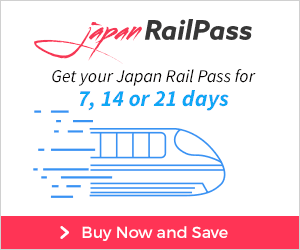 Getting there
By tram: take tram no. 5 to the stop "Oura Cathedral". From the tram stop it is a 5 minute walk to Oura Church.