The Tanaka Isson Memorial Museum on Amami Oshima is an art museum dedicated primarily to the painter Tanaka Isson (1908-1977), who lived on Amami for 19 years. The museum, which opened in 2001, displays many of Isson's colorful works from different periods of his life and career. There is also a small area for other artists with relations to Amami.
Hotels in Amami Amami Private Guided Daytrip 3D2N Package Stay in Amami
Tanaka Jun, known under his pseudonym Tanaka Isson, was a passionate painter, originally from Tochigi Prefecture north of Tokyo, on mainland Japan. Already at age 7 Tanaka won an award with one of his paintings, an event which likely contributed to his enthusiasm for painting. After not making it all the way through art school he had a hard time making a living off of painting, and moved around a lot, working odd jobs. It was only in 1947 he managed to make a name of himself after being featured in an exhibition by one of Japans famous artists.
In 1958, 50 years old, Tanaka Isson moved to Amami. He had no money, bad health and barely a name in the art world. He lived in a simple house, and periodically worked low paying jobs to be able to afford food and painting supplies. The next 19 years, until his death, were the most productive. It was during his time on Amami that he painted the colorful nature and animal paintings which would make him famous after his death in 1977. The paintings, depicting the unique environment on Amami, have mesmerized many art lovers since his death, and become an important part of Amami's history and culture.
The paintings are still under copyright protection and are therefore not shown in this article.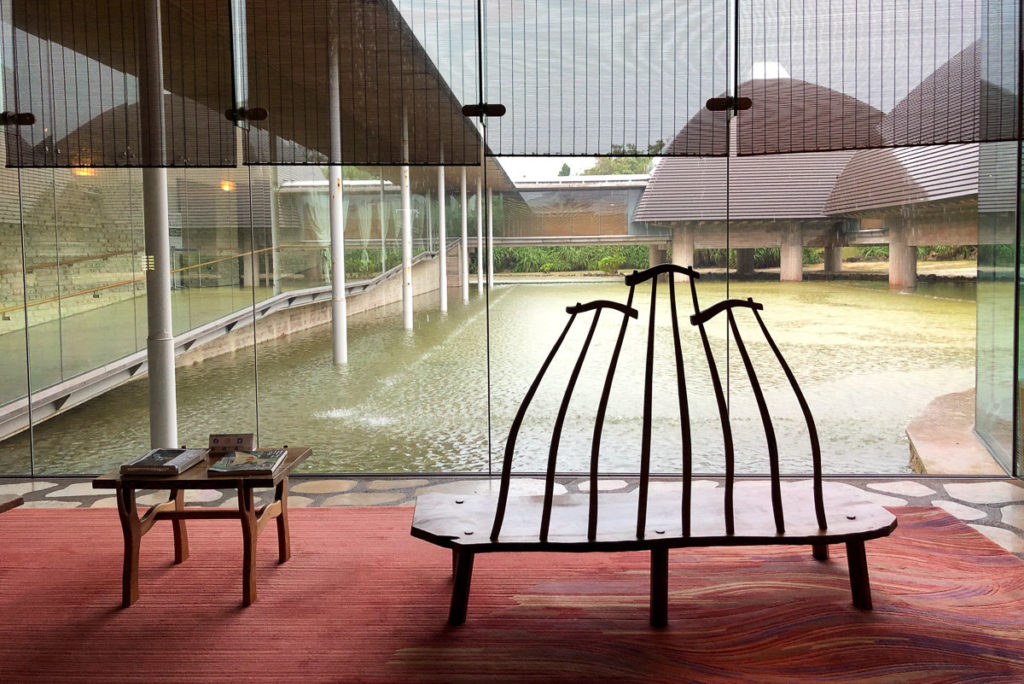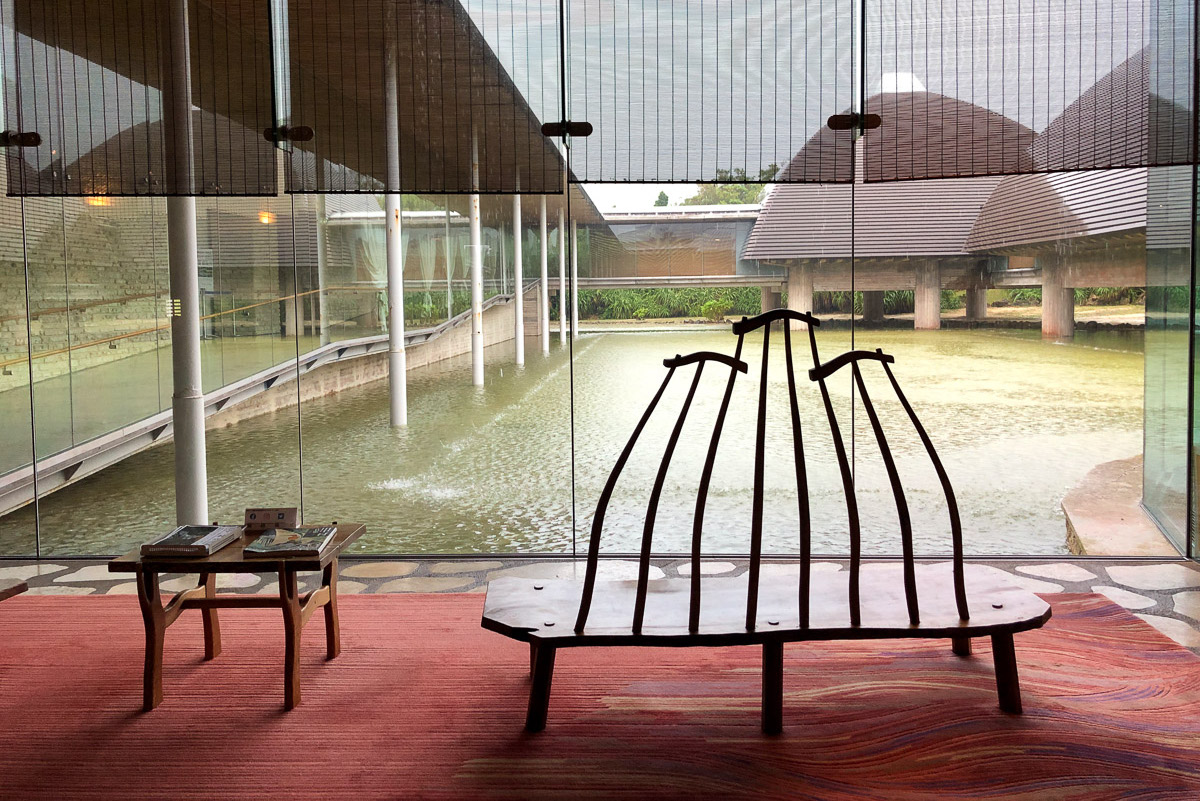 Planning your visit
Getting there
By car: Follow the main route 82 which passes the airport. The museum is located about 2.5km south of the airport. There is a free parking lot in front of "Amami Park".
By bus: The local bus company, Shima Bus, has an airport line which stops at Amami Park where Tanaka Isson Memorial Museum is located (only during opening hours). The stop is called "Amami Park" (奄美パーク). The bus departs from downtown Naze. Check the route and schedule on the website of Shima Bus, which is linked below. The bus stops at Amami Park about 7 times daily.
? Shima Bus official website (japanese)