Nagasaki Peace Park is a wide and open park, made to commemorate the day the atomic bomb fell on Nagasaki (9. august 1945). The park has two parts; the memorial park and the hypo center park. The memorial park is home to the peace fountain and the impressive Peace Statue designed by Seibo Kitamura. Nearby is the Atomic Bomb Museum which is also an important stop to make in Nagasaki.
Hotels Nagasaki Guided Tour JR Pass (All Kyushu)
The commemorative Nagasaki Peace Park was established in 1955, only a few meters from the spot where the Atomic Bomb fell in 1945. The Hypocenter Park, which is the place where the bomb actually fell is located just a short walk away. The memorial park was established to remind future generations of the horror and danger of nuclear weapons, and to keep in memory the disaster which happened on this spot in 1945. Most of Nagasaki was destroyed, and ten-thousands of people died.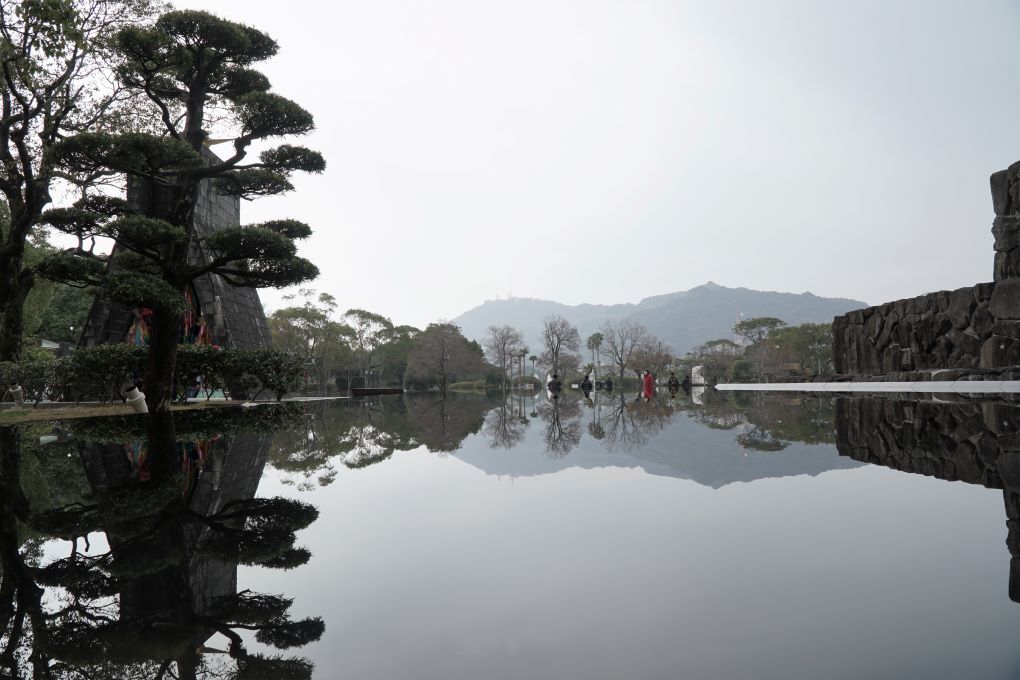 All photos above © touristinjapan.com
The Memorial Park
The memorial part of the Peace Park is defined by it's large open space, marked in one end by the Peace Fountain, and in the other end by the well known Peace Statue.
The Peace Statue was designed by Seibo Kitamura and erected in 1955 on the 10th anniversary of the bombing. The expression of the statue is quite a powerful one. The figure is in the shape of a strong, muscular man who points his right hand towards the sky and holds his left hand flat over the ground. He sits in a half meditative position, with one leg folded up and the other firmly planted on the ground, as if he is about to get up. The symbolism in the statue is very strong; the hand pointing to the sky reminds us of the threat of nuclear weapons, the left hand which seemingly protects the people below, symbolizing eternal peace.
Along the sides of the park are a number of statues and "symbols" donated to Nagasaki by countries all around the world. There is also a memorial to the Koreans who died in Nagasaki on that day.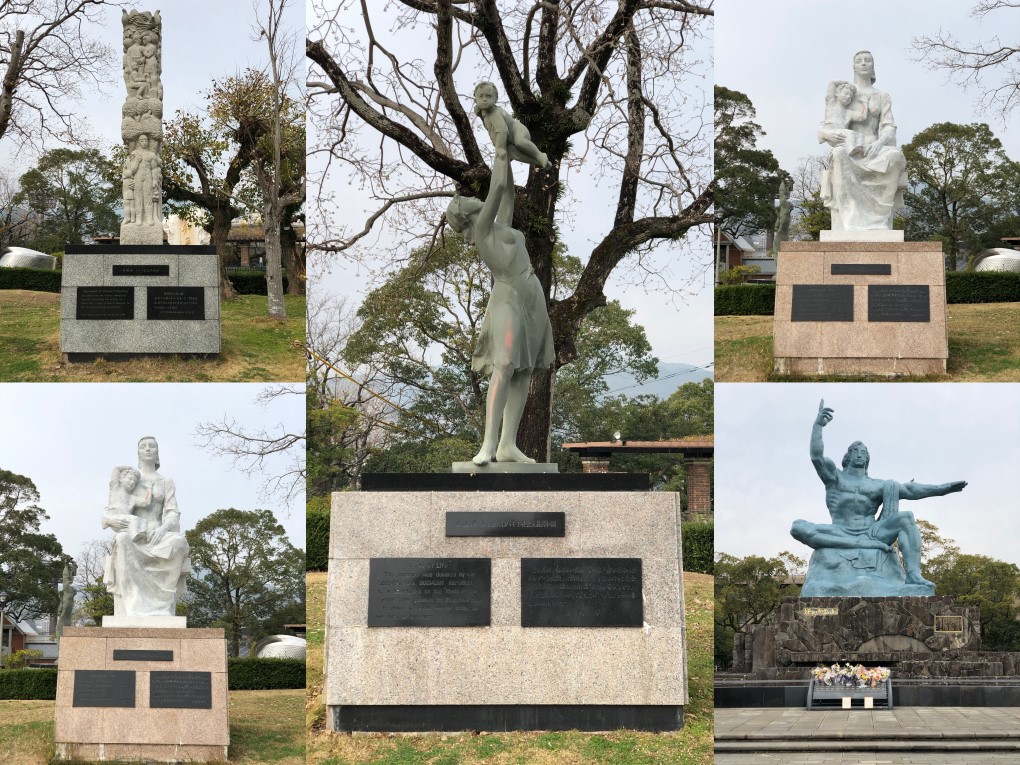 All photos above © touristinjapan.com
The Hypocenter Park
The Hypocenter Park is located around the exact spot above which the bomb detonated. A large pillar indicates the location. Near the pillar stands the remains of Urakami Cathedral, at the time the largest church in Asia. The Cathedral, which was located 500m to the northeat, was completely destroyed by the bomb. Only a few wall segments remained.
All photos above © touristinjapan.com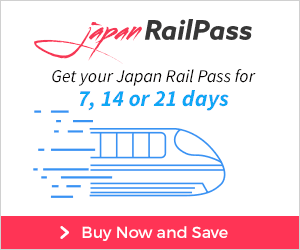 Getting there
By tram: Take tram line no.1 or no.3 the stop called "Peace Park". From there, walk 1 minute to the escalators. From Nagasaki Station it is an 11 minute ride on the tram.