Nishiki Ichiba (Nishiki Market) is a long, covered shopping arcade in central Kyoto. The more than 100 shops located here are a mix of food vendors, restaurants and specialty shops. This 400m long street is sometimes referred to as "The kitchen of Kyoto" and is the place to go if you want to hunt down some of Kyotos famous foods like Yudofu tofu, Eel, Yatsuhashi sweets and assorted Tsukemono (pickles).
This lively market is definitely not an overlooked attraction. Locals and tourists alike are attracted by the local produce, amazing atmosphere and convenient location in the middle of the city. Drop in around lunch and try out different snacks at the various food stands. Tako Tamago (tiny ocotopus with an egg inside), dango, mochi, dumplings, fried fish and ramen are some of the popular choices. The choices are many – so go and find your own favorites or go on an arranged food tour. It's also a great place to pick up beautiful kitchenware like luxury chop sticks and hand-made knifes.
Nishiki market has a rich history, dating back to the early 14th century. Originally a fish market, like Tsukiji in Tokyo, it has transformed into a general food market over the centuries. A great example of the markets history is the shop Aritsugu which sells hand-crafted knives. This shop was founded by a master swordsmith in 1560!
When to visit Nishiki Market
The best time to visit is during mid-day, when all the shops are open. However, in the evening after the shops close, Nishiki Market makes for an interesting evening stroll too. After closing time a small art exhibition of sorts reveals itself. Many of the shutters covering the fronts of closed shops are painted with various historic or popular motives.
Shops are generally open from 9AM to 5PM, but it varies by shop. Some shops close on Wednesday and Sunday.
Food tours
"The locals know best", so if you prefer to have a local guide you through all the delicious foods, snacks and treats at Nishiki Market, then these tours might be something for you: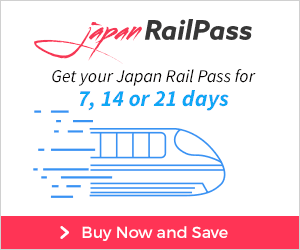 Getting there
By train: Karasuma Station is the nearest to the west entrance. Kawaramachi Station is the nearest to the east entrance. Both stations are served by the Hankyu-Kyoto Line.
By subway: Shijo subway station is near the west entrance. The Karasuma Line stops here.