Rakusuien is a small but beautiful Japanese garden located in central Fukuoka, near Sumiyoshi Shrine. The garden also has traditional tea rooms which can be booked for private events. It's a relaxed and peaceful place to look at blossoming trees in the spring and fall leaves in autumn.
The park features a loop path, crossing a small bridge and a beautiful pond with a small waterfall. In the spring you walk under the cherry blossoms, and in the late fall under the red, orange and yellow leaves. As a true Japanese tea garden, Rakusuien is designed to be beautiful through all seasons. There are several benches facing the pond, creating an ideal space to sit down and gaze at the colorful surroundings. The splashing and dripping sounds of the "Suikinkutsu" (musical water decoration), the koi peacefully swimming through the pond and the birds hopping around the garden looking for food make a nearly meditative scene.
Hakatabei – Hakata Walls (博多塀)
The garden is surrounded by so-called Hakatabei walls (博多塀), literally meaning Hakata Wall. These are clay walls made from reused rocks, tiles and other remains from buildings damaged during war. The scavenged parts are installed in the walls in an artistic manner, making them very unique and beautiful. This recycling technique is a tradition that goes several hundred years back, and can be connected to the war lord and samurai, Hideyoshi Toyotomi (1536-1598).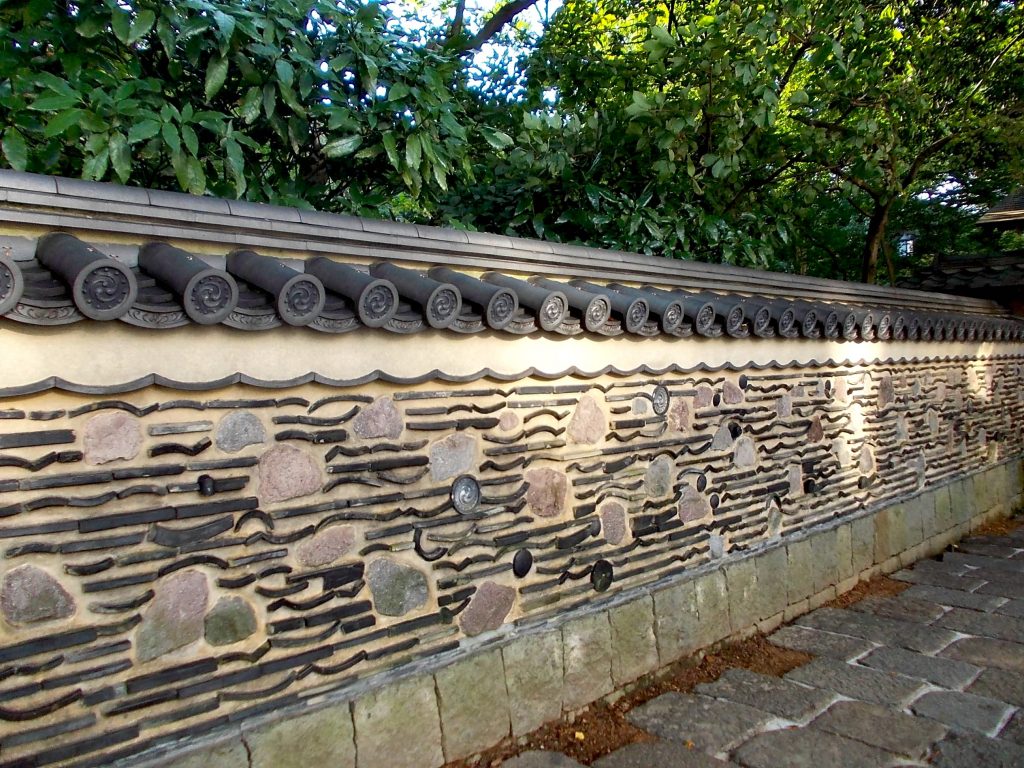 History of Rakusuien
Rakusuien actually started as a villa when it was built in 1906. The owner, a local Hakata merchant by the name Shimozawa Zenemon Chikamasa, had it constructed as a secondary residence. Shimozawa was known as Rakusui which is why the villa was originally called "Rakusui-an", which means "Rakusui's Retreat". Following world war 2, the the building was repurposed as an inn, and renamed "Rakusui-sou", meaning "Rakusui Villa". It wasn't until 1995 the villa was taken over by Fukuoka City and transformed into a classic Japanese landscape garden and tea house. Today the garden is called "Rakusuien" meaning "Rakusui Park".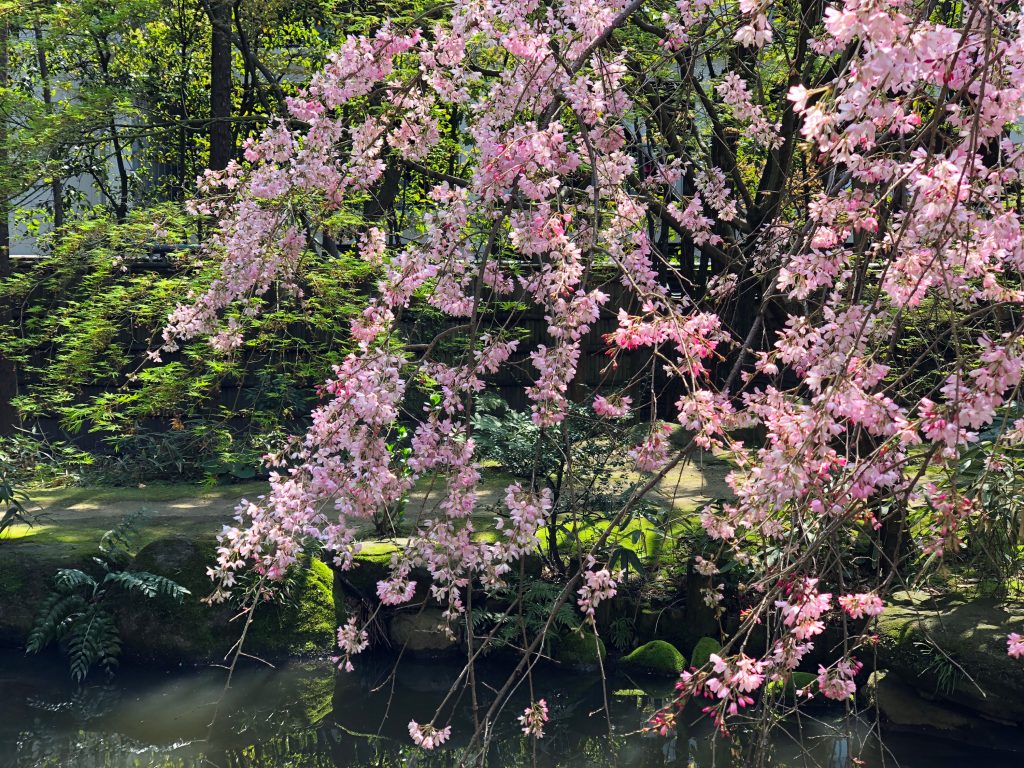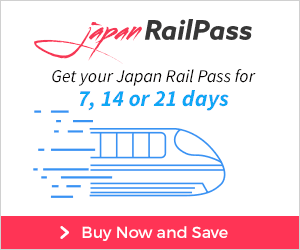 Getting there
By bus: Several busses drive past Rakusuien from around Fukuoka / Hakata. The nearest bus stop is called TVQ. Busses 6, 6-1 and the LOCAL ¥100 busses stop here. From TVQ it's a 2 minute walk to Rakusuien. Want to know how to take a bus in Japan? Check this post.
By foot: It's an easy 12 minute walk from Hakata Station. If you travel on a budget, then check the article "Visiting Japan on a budget" for tips and tricks.