Okonomi-mura in Hiroshima is an Okonomiyaki restaurant complex – sometimes called a theme park. Okonomiyaki is Hiroshimas savory signature food, and at Okonomi-mura hungry visitors can choose between 24 different Okonomiyaki restaurants spread on 3 different floors.
Hotels Hiroshima & Miyajima Tour Japan Rail Pass
In what appears as a regular building in central Hiroshima, a true heaven for Okonomiyaki lovers is hidden. Okonomiyaki is a type of savory Japanese pancake made of pancake batter, cabbage and noodles, topped with your preferred toppings such as pork, shrimps and delicious okonomiyaki sauce.
Okonomiyaki is one of Hiroshima's signature foods, and is definitely a must-try when in the city. At Okonomi-mura there are no less than 24 different restaurants to choose from. All the restaurants have slight variation in their recipes and ingredients, so if you really love Okonomiyaki you can keep coming back here to try different types. The restaurants had a special okonomiyaki sauce made for them by a major Japanese sauce company. You can only try this sauce at Okonomi-mura.
Okonomi-mura, Hiroshima. © touristinjapan.com
Hiroshima style vs. Kansai Style
The Okonomiyaki, which basically means "what ever you like, grilled" exists in two main variants originating in Hiroshima and Kansai respectively. The Hiroshima Okonomiyaki differs from it's Kansai cousin mainly in the way it is made, and the amount of cabbage used. In Hiroshima they typically make it with much more cabbage than in Kansai, and instead of mixing everything together in a pancake batter, they layer the ingredients and cook them that way. Everyone has a preference between the two types – but in Hiroshima you should definitely eat the local style.
Okonomi-mura, Hiroshima. © touristinjapan.com
Planning your visit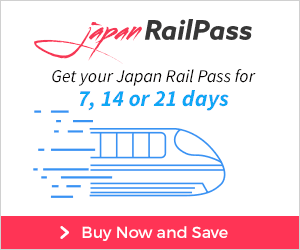 Getting there
By tram: the nearest tram stop is Hatchobori Station which is a 5 minute walk from Okonomi-mura. Trams no.1, no.2, no.6 and no.9 stop here.
By train: the Astram Line stops at Hondōri Station. Trams no.1, no.3 and no.7 also stop here. From there, it is a 7 minute walk to Okonomi-mura.
Suggested Hotels in Hiroshima