Shukkeien Garden (縮景園) in Hiroshima is a beautiful Japanese landscape garden, dating back to 1620. The gardens name, which translates to "shrunken scenery garden", hints at the landscape style used. The garden also features a plum grove which is especially beautiful in February when the plum trees blossom.
Hotels Hiroshima & Miyajima Tour Japan Rail Pass
The miniature landscapes of Shukkeien Garden are beautiful and gives the visitor the experience of exploring rivers, mountains and lakes, without ever leaving the city. Shukkeien is centered around a large pond which is inhabited by carps and turtles, and has a massive stone bridge called the Rainbow Bridge crossing it. The pond is surrounded by various types of trees, rock formations and artificial hills, creating a miniature landscape. A circular path leads around the pond, while small side trails let visitors discover the beautiful views from other angles and feel a sense of exploration.
All photos above © touristinjapan.com
History of Shukkeien
Shukkeien garden was first established in 1620 by Asano Nagaakira of the Asana family who ruled Hiroshima at the time. The garden is located near Hiroshima castle where the family had its base, and would at the time have been part of the castle complex. A major redevelopment of Shukkeien took place between 1783 and 1788.
Shukkeien was originally called Izumizu Yashiki (泉水屋敷) and from around the Meiji Resotoration (1868) and up to the war period it was known as Sentei (泉邸) or Misensui (御泉水). The current name was only made official after the second world war. After the Meiji restoration (1868), when the feudal system was abolished, the Asano family relocated their residence to the gardens. The garden was finally donated by the Asano family to Hiroshima Prefecture in 1940, but was sadly completely leveled by the atomic bomb in 1945, except for a large ginkgo tree which survived the blast. Thee tree can still be seen there today.
Planning your visit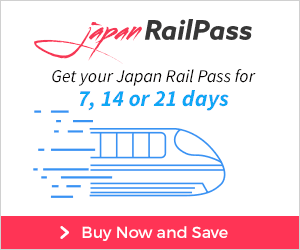 Getting there
By tram: Tram No. 9 stops at Shukkeien-Mae Station, a 2 minute walk from the entrance of Shukkeien Garden.
Suggested Hotels in Hiroshima