Sumida Park is a recreational park, located along the river bank of Sumida river (both sides). The park is in walking distance from the busy streets of Asakusa, but is nevertheless very overlooked by tourists.
When you need a break after visiting the ever-busy Senso-ji temple, Sumida park is the ideal place to go. Take a stroll along the river and enjoy the breeze permitted by the river. Not many places in Tokyo are gifted with a breeze! Form the promenade there's also an unmatched view of Tokyo Skytree.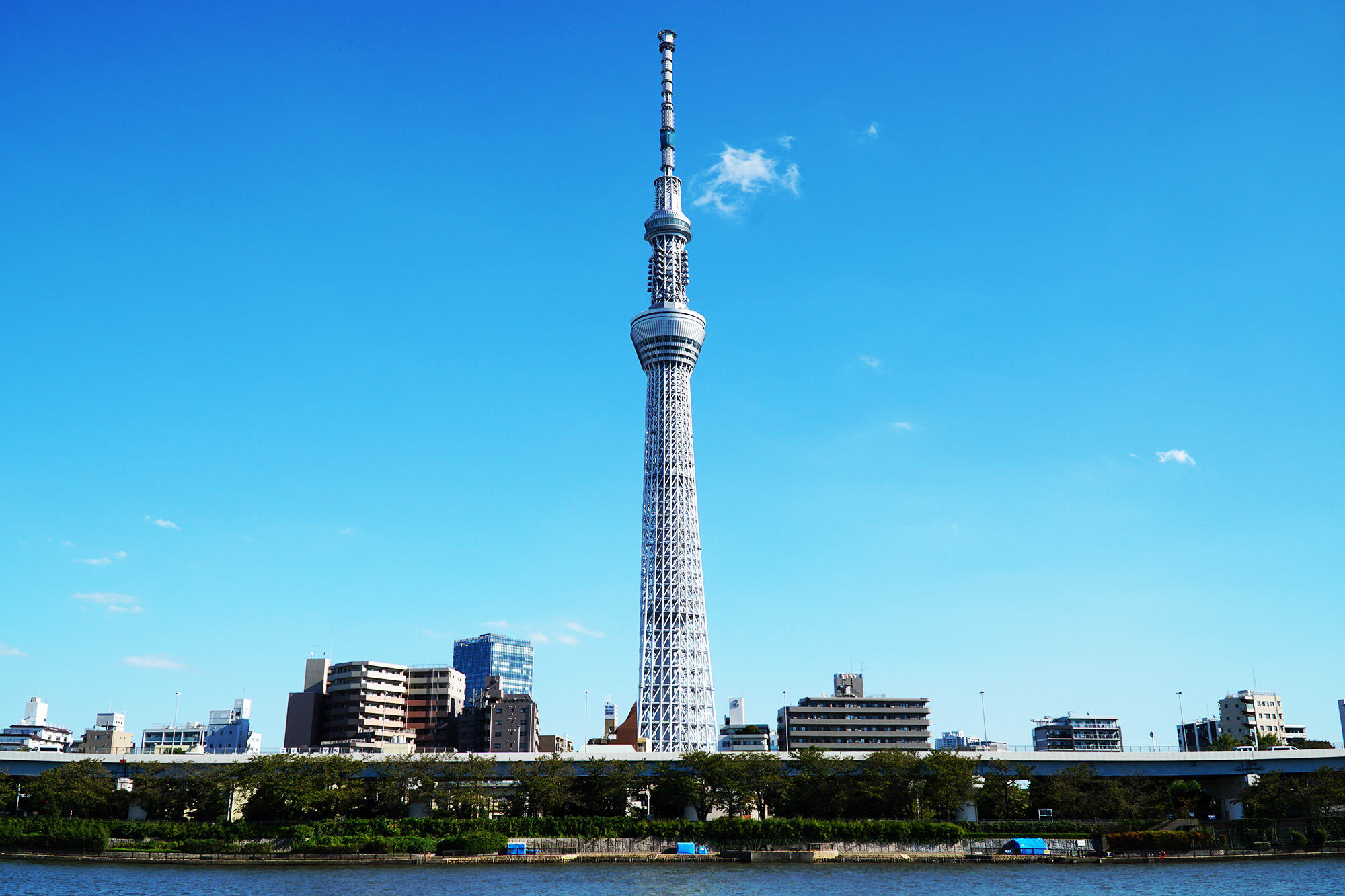 Flowers
The park is always decorated with colorful flowers, and is one of the locals favorite places for dog walking and jogging. Along the edge of the river are also hundreds of cherry trees, which during spring time (when they bloom) attract quite a crowd of Tokyoites.
Fireworks festival
Every year, on the last Saturday of July, the Sumidagawa fireworks festival is held. Sumida Park is the best place to watch the fireworks. The festival dates back to 1732, where it started as a celebration for the dead. The fireworks event had become a tradition by the early 1800's and developed into a sort of competition, where local firework "guilds" would try to impress the viewers. The festival remained popular up until the early 1900's when popularity decreased. During the years of world war 2 the Sumidagawa fireworks festival was shut down completely, and it wasn't until 1978 that it was reestablished.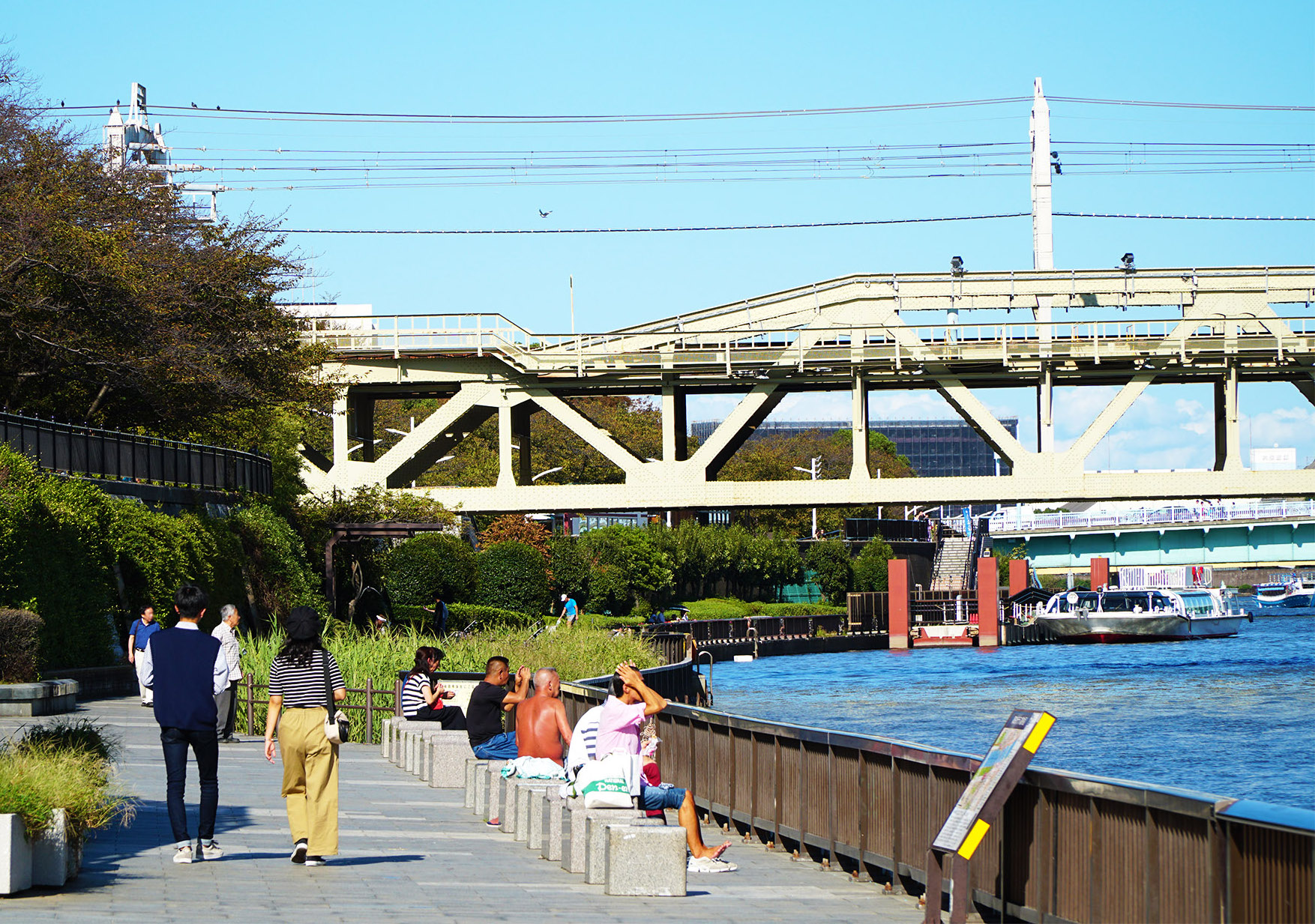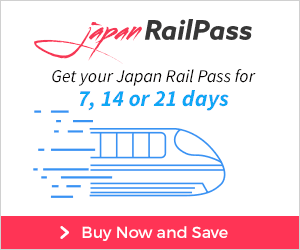 Getting there
By water bus: The Tokyo Water bus stops in Asakusa. You can transfer from Hamarikyu gardens to Asakusa, or the other way around.
By train: Asakusa Station is right next to the park on the western side of the river. Take the Asakusa Line (A), Ginza Line (G), Tobu Skytree Line, Nikko-Kinugawa Line, Shimotsuke-Kirifuri Line or Ryomo Line to get there.