Ritsurin Garden in the city of Takamatsu is considered one of the most beautiful parks in Japan, and when you've been there yourself, you won't question why! The park itself, which covers an incredible 750,000 m2 (8,000,000 sqft), is designated as a "Special Place of Scenic Beauty", which is a designation given by the Japanese government to items or places which have significant cultural properties.
I came by this park when a friend and I stayed in Takamatsu in connection with a hiking trip in Shikoku. I had never heard of Ritsurin Garden before I came to Takamatsu, but decided to go anyway. An boy, am I glad I did! I have no park to compare this to, so please see the photos. The garden is constructed with Mt. Shiun as a backdrop, which gives a fantastic illusion of an endless park which continues off in the far distance. It is so beautiful!
All photos above © touristinjapan.com
The garden features 1000 carefully kept pine trees, which dominate the impression you get of the park as you stroll along the winding paths and across the beautiful bridges. They almost look like big bonsai trees.
As you stroll through the park, you shouldn't miss the experience of having green tea at the 'Moon Scooping Pavilion' – a teahouse built around 1640. You will have to leave your shoes behind to enter the tea house, so if you are embarrassed of the holes in your socks, well.. Then you really have to overcome it and do it anyway!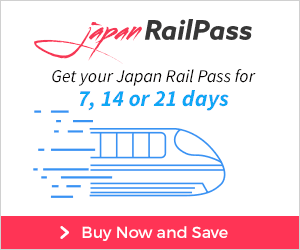 Getting there
Ritsurin Garden is located in Takamatsu city, and is really easy to get to if you are staying there, or in a nearby city.
The park has two entries; one on the north side and one of the east side – the east side entry being the primary entry.
Be aware that there is an entry fee, like many other gardens in Japan. The park is generally open between 7:00 AM and 5:00 PM, but check before you go.
By foot: From Takamatsu station it's a 30 minute walk.
By train: From Takamatsu Station, take the 'Kotoku' line train 2 stops (5 minutes) to 'Ritsurin-Koen-Kitaguchi Station'. Then walk 2 minutes (250m) to the north entry gate of the park.
By bus: Depending on where in the city you stay, you might want to take a bus instead. There is a bus stop near the entrance. See my post on how to take a bus in japan!