Shibuya Crossing is one of the worlds busiest intersections. It's located in Shibuya, just outside Shibuya station near the Hachiko Statue. At peak hours more than 1000 people cross the road at the same time.
You might know the famous Shibuya Crossing from big Hollywood movies like "Lost in Translation", "The Fast and the furious: Tokyo Drift" and "Resident Evil: Afterlife". In real life the crossing is just as crazy as in the movies which is why you must experience it when you are in Tokyo.
The intersection is famous for the massive amount of people crossing it at the same time. At peak hours Friday and Saturday evening, thousands of people can be seen crossing the road under 90 seconds. The intersection has a scramble crossing, meaning that the red light goes on for cars from all directions at the same time, and people can cross the street in any direction they want. The result is what appears as a massive chaos of businessmen and tourists running against each other. Yet, nobody ever collides, and when the light changes everyone is off the road and a new mass of people slowly starts to build up, waiting for the next green light.
The large throughput of people here makes for a great advertisement space, which is why several large TV screens are mounted on the surrounding buildings. The area has a Times Square kind of feel to it, with the lights, buzz and traffic.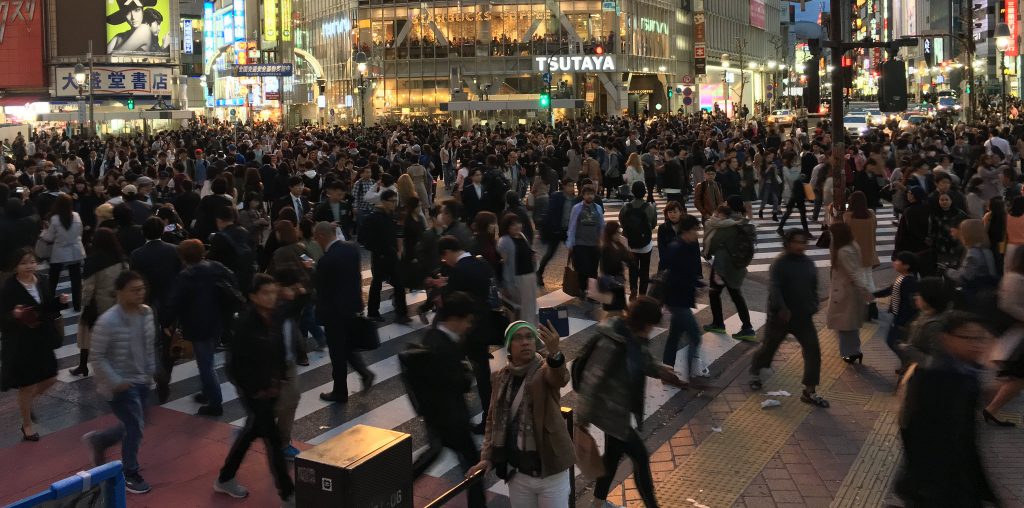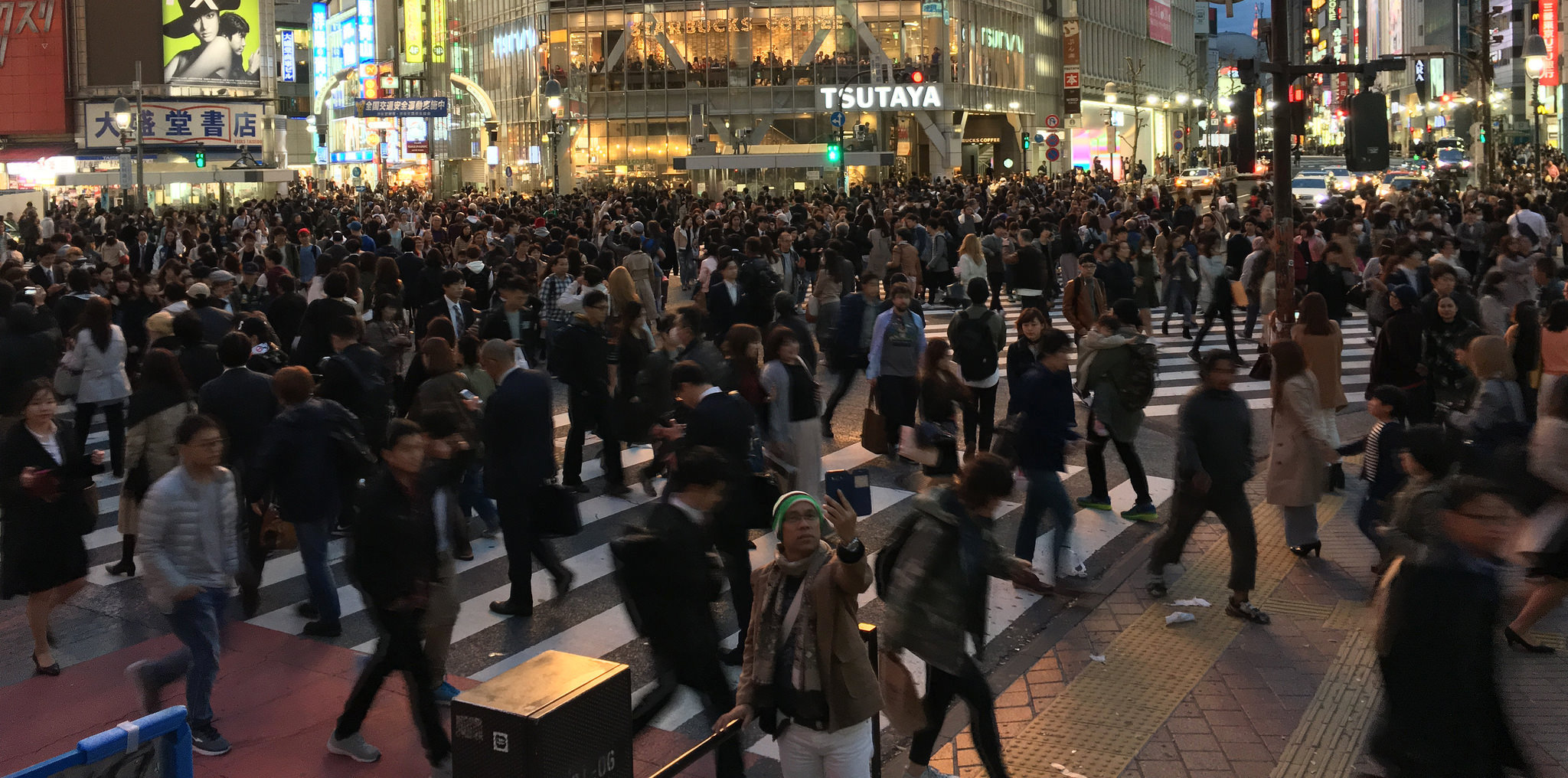 Experiencing Shibuya Scramble Crossing
Experiencing the Shibuya Crossing is certainly a must when in Tokyo. Emerge yourself in the controlled chaos, and afterwards head up to the Starbucks in the Q-front building (look for the Starbucks logo on the other side of the road). From up there you have a magnificent view of the crossing, and the hundreds of people seem like an army of ants rushing in all directions with each their mission. Be aware that you must make a purchase at Starbucks to enter.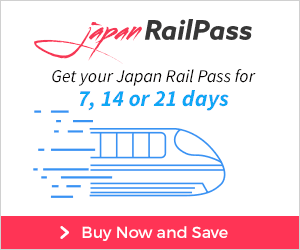 Getting there
By train: take the train to Shibuya station. Leave Shibuya station through the "Hachiko exit". Once you are outside, the crossing is just to the right. You can't miss it.
The following lines stop at Shibuya station: Fukutoshin Line, Hanzomon Line, Narita Express, Shonan-Shinjuku Like, Tokyu-den-entoshi line, Yamanote Line, Ginza Line, Keio-Onikashira Line, Saikyo Line, Tokaido Line and Tokyu-Toyoko Line.
If you travel with a Japan Rail Pass, the Yamanote Line or Saikyo lines will get you there for free.
Cover photo credit: Daniel Neubauer, flickr.com. Licensed under CC.