Hachiko (ハチ公) was a dog of the Akita breed, living from 1923 – 1935. The dog is famed for his loyalty to his master Ueno – even after Ueno's death. A loyalty so strong that it has been the school example of loyalty in Japanese culture for nearly 90 years.
At Shibuya station smack in the middle of Tokyo, just few meters from one of the worlds busiest cross walks, is a statue of a dog. Anywhere else in the world such statue wouldn't get much attention, but in Japan things are different. Actually it's hard to miss this statue despite its small size, as it attracts crowds like few other monuments.
Hachiko was a dog, living in Tokyo with it's owner Hidesaburō Ueno in the mid-1920's. Ueno wasn't a very important man, nor was the dog a very special dog. However, all that changed with Ueno's death in 1925. For the couple of years Hachiko and Ueno had lived together, Hachiko could be found every afternoon loyally waiting at Shibuya Station for his owner to return from work. One day in 1925 Ueno tragically died while at work, and never returned to the station. The dog however kept returning to the station, waiting for his master every single day for the rest of his life.
Hachiko lived for another 9 years and gained fame in his own lifetime. The story caught some national attention, and soon everyone knew Hachiko. As a result photos and even a record of the dogs bark exist today.
After his death Hachiko was skinned and his skin stuffed and placed on display at the National Science Museum of Japan, where he can be seen even today. The remains of the dog were cremated and buried next to his master Ueno to finally unite them again.
The story has fascinated Japan but also the rest of the world. So much that a Hollywood film "Hachi – a dog's tale" was made in 2009 featuring Richard Gere!
Several Hachi statues now exist, the most important ones being the one at Shibuya Station and one placed in Hachiko's birth town Ōdate.
You might also find these posts interesting: Gigantic 8 flavour ice cream in Tokyo, Tokyo Government Building, Visiting Japan on a Budget and my post about the Japan Rail Pass.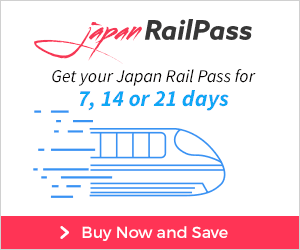 Getting there
By train: take the train to Shibuya station. Leave Shibuya station through the "Hachiko exit". Once you are outside, the statue is nearly straight ahead.
Cover photo: Licensed under CC. credit Babak Fakhamzadeh, flickr.com