Tokyo Grand Tea Ceremony is a yearly opportunity for beginners and experienced tea drinkers to enjoy a traditional Japanese tea ceremony.
Japan is well known for it's matcha green tea and the traditional Japanese tea ceremony. Japanese tea ceremonies are very much about rituals, etiquette and hospitality, hence there are many small details one should know in order to attend a real tea ceremony. The Tokyo Grand Tea Ceremony is an informal event held in Hamarikyu Gardens, Tokyo each year in October (find dates here). During this event many tea ceremonies are carried out. Both indoors and outdoors, for advanced tea drinkers, for beginners, for children and there are even ceremonies carried out in English. If you visit Japan as a tourist in October this is a really great opportunity to get acquainted with an important piece of traditional Japanese culture.
The ceremonies carried out during the Tokyo Grand Tea Ceremony are designed for beginners. That means you don't have bring or prepare anything. However be aware that the indoor events are hugely popular and typically require advance reservations. A ticket for one of the outdoor ceremonies can easily be bought on the day.
Outdoor ceremonies start at ¥300 ($3) and include tea and a traditional sweet. If you can't time your visit in Japan with the Tokyo Grand Tea Ceremony, then the tea house in Hamarikyu Gardens offers green tea on all other days. You can also book a local tea ceremony in Ginza, Tokyo if you are looking for a more intimate experience.
How to behave at a Japanese Tea Ceremony
There are many, very specific details associated with the Japanese tea ceremony. Here I will just cover what a beginner needs to know.
You will first be served wagashi, a traditional Japanese sweet.
Look at the person sitting next to you and say "Pardon me for going ahead".
Place the sweet on the special kaishi paper and split it into smaller pieces with the supplied tools.
Eat the sweets before the tea arrives.
Green tea is served.
Look at the person next to you and say "Pardon me for going ahead".
Take the cup with your right hand and place it on your left hands palm.
Notice which side of the cup points towards yourself. This is the "front" of the cup.
Wrap your right hand around the side of the cup and in two moved rotate the cup 180 degrees (90 degrees each time).
Now drink all of your tea in 2-4 sips.
When done drinking the tea, wipe the edge of the cup using your thumb and index finger. Dry your finger in kaishi paper.
In two movements, rotate the cup back to it's original position. It's important to turn back the opposite direction of what you did before drinking. if you turned 180 degrees clockwise, then turn it back 180 degrees counter-clockwise.
Using your right hand, put the cup down in front of you if seated inside.
Return the cup to the host showing your appreciation.
Background of tea ceremonies in Japan
Tea drinking has been around in Japan since the 1100's when the tradition was imported from China. The custom spread throughout Japan with Zen Buddhism. Since then it has been refined and adapted to Japanese culture. Many schools of tea ceremony exist in Japan, but the Tokyo Grand Tea Ceremony doesn't discriminate between those. Hence it's not publicly announced which schools hold the individual ceremonies.
You might also be interested in these posts: Top Travel Guides for Japan, Visiting Japan on a Budget and Japan Rail Pass.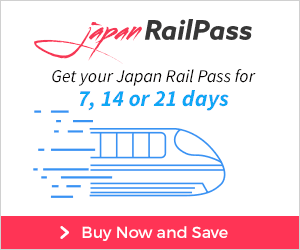 Getting There
By train: the nearest stations are Shiodome Station and Tsukijishijo Station. Take the Odeo Line to Tsukijishijo Station or Yurikamone Line or Odeo Line to Shiodome Station. From both stations it's a short 5 minute walk to Hamarikyu Gardens.
If you travel with a Japan Rail Pass you can get off at Shimbashi Station which is a 10 minute walk from the park. The Yamanote, Tokaido, Yokosuka, Keihntohoku and Joban Lines all stop at Shimbashi (all covered by JR pass). The Asakusa and Ginza Lines also stop at Shimbashi.
By boat: the Tokyo Mizube Cruising Line (water bus) has a landing point inside Hamarikyu Gardens. The Asakusa-Odaiba Line makes stops here, but only a few times a day, so check the schedule if you are interested.