Glover Garden (グラバー園) is a park and museum, located on a hillside in Nagasaki's Minamiyamate area. The park, which belonged to the prominent Scottish merchant Thomas Blake Glover, has a magnificent view over Nagasaki city and harbor. It contains a number of old western-style houses, of which the most prominent is Glover's own former villa. The park functions as an open-air museum, and is a great spot to watch the sunset.
Hotels Nagasaki Guided Tour JR Pass (All Kyushu)
Thomas Glover had a park constructed around his house in 1863, only 4 years after arriving in the newly opened Japan (until the end of the Edo-period Japan was closed for foreigners). The succesful merchant had built his villa on the Minamiyamate hillside, overlooking Nagasaki city and harbor. The villa is the oldest western-style villa in Japan and is listed as a UNESCO World Heritage Site.
All photos above © touristinjapan.com
Glover Garden, as the park is called today, is a beautiful park, with stunning views of Nagasaki. It has been turned into an open-air museum of western history in Nagasaki. Many historic western-style houses from Japan's industrialization period, have been moved to Glover Garden to save them from the modern city developing below. Most houses are open for visitors, and fully equipped with furniture, and decorated as it would have been back in the days. Exploring these old mansions and villas gives a great sense of the rich lives the foreign merchants in Nagasaki had. Each house has elaborate introductions to it's purpose and the life of it's owners, contributing to a deeper understanding of Japans modernization. You can learn more about the lives of important historical figures such as Frederick Ringer, Robert Walker, William Alt and Kusano Jokichi.
Glover garden is one of the best places in Nagasaki to enjoy the sunset. The park is conveniently open until 18:00 and even later on select days.
All photos above © touristinjapan.com
Thomas Glover
Thomas Glover, a Scottish merchant came to Nagasaki in 1859 shortly after Japan opened up for trade with the world. Until the opening of Nagasaki Port, the Dutch had been the only westerners allowed to trade with Japan – a trade that took place through the controlled and walled-off Dejima island. Glover saw great potential in Japan, and so moved there when the country's isolation policy was abolished. For the first two years he traded green tea, but Glover quickly became one of the most important contributors to Japans modernization. Through his knowledge and efforts he revolutionized Japans coal mining, ship building and other industries. Glover was also responsible for bringing the first steam locomotive to Japan, and he was involved in the establishment of Japan Brewery Company which today is known as Kirin Brewery Company.
All photos above © touristinjapan.com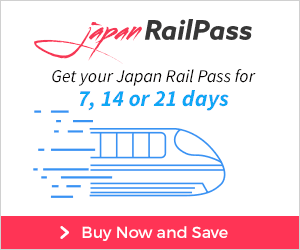 Planning your visit
All prices are as seen on the official website as of 02/2020. Prices may change.
Getting there
By tram: take tram no.5 to the stop "Oura Cathedral". From there, it is a short 10 minute walk to Glover Garden. The garden has two gates, the northern (main entrance) and the eastern. The eastern entrance can be accessed by the Glover Skyroad, a fun sideways elevator moving up the hillside.
Cover photo of Glover House, Nagasaki by Chris 73. CC BY-SA 3.0.