Miyajima History and Folklore Museum introduces visitors to the history of Miyajima, with it's main focus being on the edo-period (1603-1868). The museum, which is housed in a classic 1800's house, is centered around a nice garden. There are many interesting objects on display which relate to the history of the sacred island.
Miyajima Hotels Hiroshima Hotels Miyajima & Hiroshima Tour Japan Rail Pass
For centuries, Miyajima has been a religiously important location in the region. The island has been considered sacred for nearly 1500 years, and various leaders throughout this time have used Miyajima as a place to strengthen their relations with the gods, but also to demonstrate their power and wealth.
The museum is located in an old merchants house from the mid-1800's. The house used to be a private residence, and a part of it has been kept so, as document the living quarters of a well-off merchants family in the 19th century.
Miyajima History and Folklore Museum tells the story of the island and the people who came there. It explains the geography and the traditions like festivals and crafts associated with the island. In an area with so much history, this museum serves and important role in teaching visitors about it's past. Knowing the history adds significantly to the appreciation of the structures, nature and community which can be encountered on Miyajima.
Planning your visit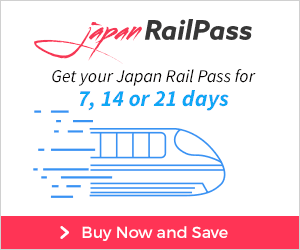 Getting there
Miyajima History and Folklore Museum is located a 2 minute walk west of the Itsukushima Shrine exit.
Getting to Miyajima
By ferry: the ferry to Miyajima leaves from Miyajimaguchi port. The ferry takes 10 minutes and costs ¥180. There are two companies operating the route, Matsudai and Japan Rail. If you take the Japan Rail (JR) ferry, then the fare is covered by the Japan Rail Pass.
Train to Miyajimaguchi port: take the JR Sanyo Line from Hiroshima station to Miyajimaguchi station. The ride takes around 30 minutes and the fare is ¥420 (covered by the Japan Rail Pass). Alternatively it's possible to take tram no.2 from Hiroshima to Miyajimaguchi. The fare is lower at ¥270, but the tram takes around 70 minutes from Hiroshima Station to Miyajimaguchi. From the station, there is a 5 minute walk to the ferry port.
Hiroshima direct ferry: there are direct ferries from Hiroshima to Miyajima. If you have limited time in Hiroshima, this might be the most efficient option. The direct boat leaves from Hiroshima Peace Park (show pier on map), and the ride takes about 45 minutes. The one-way fare is ¥2'200, and a return ticket is ¥4'000. There are 17 daily departures in each direction.