This is a 1-week itinerary for Miyakojima. The itinerary covers a full 7 days, and includes pretty much everything there is to see on the islands of Miyako. Having an entire week available really permits you to experience the relaxed island life. Therefore, this itinerary is less densely packed than the 2-day, 3-day, 4-day and weekend itineraries. You will experience the pristine beaches, unique nature and great local food, while still having plenty of time to sleep in, take a few extra hours at the beach, look for Mamoru-kun statues or work in some other experiences which are not mentioned here.
Miyakojima, a part of Okinawa Prefecture, is a group of paradise islands located far south of mainland Japan. It is just a few hundred kilometers off the coast of Taiwan. The island group consists of Miyako island, Kurima island, Irabu & Shimoji islands and Ikema island. Miyakojima is famous for the pristine beaches, superb snorkeling and high chances of spotting sea turtles.
1 week itinerary Miyakojima
Day 1
Day 2
Day 3
Day 4
Day 5
| | |
| --- | --- |
| 10:00 | Miyakojima Aquarium |
| 11:30 | Sun pillar |
| 12:00 | Nishihenna cape |
| 14:00 | Snow Salt Factory |
| 15:00 | Sunayama Beach ?️ (more beaches) |
Day 6
Day 7
| | |
| --- | --- |
| 10:00 | Yamato-ga historic well |
| 11:00 | Hirara City |
| 13:00 | Utopia Farm (local fruit and flower farm) |
| 14:30 | Ueno German Culture Village |
| 16:00 | Upuka Utaki Mangrove |
All four photos above © touristinjapan.com.
Planning a trip to Miyakojima
Flights
Miyakojima airport (MMY) is connected to several major cities around Japan. It is possible to fly in from Tokyo, Osaka, Nagoya, Fukuoka and Naha.
Transportation and airport transfer
It's highly recommended to rent a car if you are only staying for a weekend. It's the easiest, fastest and most practical way to get around the island. If you are not renting a car, then check with your hotel if they offer airport pickup. Alternatively it's possible to hire a taxi at the airport.
Cheap Car Rental in Miyakojima
Accommodation
Hotel Recommendations for Miyako island

Miyakojima Veronika (budget)
If you are looking to travel on a budget, then Veronika guest house could be something for you. The hotel is located a bit north of Hirara, away from the touristy areas. Prices are almost as reasonable as on the smaller islands. There are free bikes and free wi-fi available.
Book now

Hotel Sea Breeze Casual (mid-class)
Hotel Sea Breeze Casual is a nice 3-star mid-class hotel, located on the southern coast of Miyako island. The rooms are modern and clean. There is a pool, souvenir shop, restaurant and laundry facilities. It's a great place to stay as a couple of a family, if you want to be near the sea.
Book now

Shigira Bayside Suite Allamanda (Luxury) Recommended
The beautiful 5-star hotel of Shigira Bayside has huge, amazing suites overlooking the east-china sea – some with private pools. The hotel has a private beach with snorkeling and canoeing. There is also a spa and an amazing restaurant, Maralunga.
Book now

Find more hotels in Miyakojima
Tours and Experiences of Miyakojima
Restaurant suggestions
Miyakojima has a lot of great, local food you must try when exploring these pristine paradise islands. Miyako specialties you can't miss are: Miyako Soba, Miyako Beef, Fresh mango and papaya, Mozuku sea weed, Goya chanpuru and of course a local awamori to wash it down. Don't miss the local snow salt either!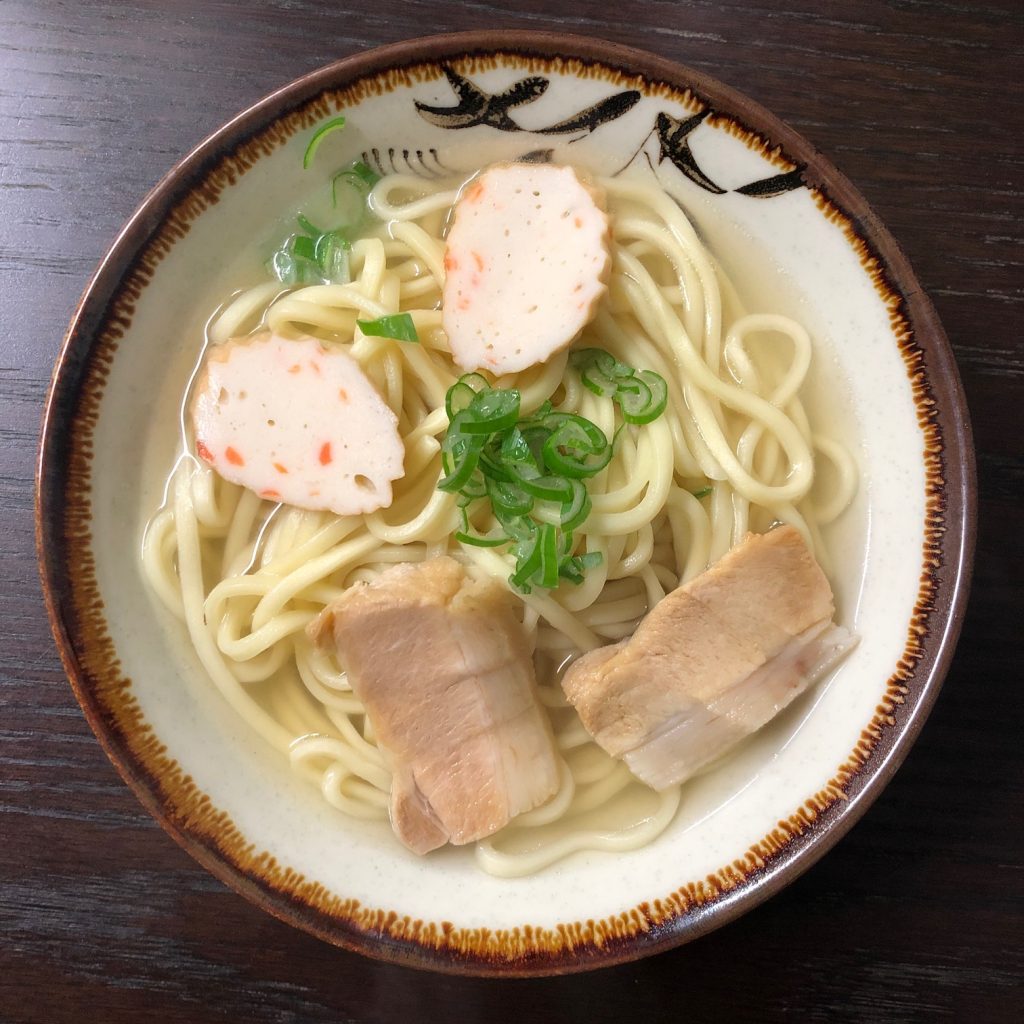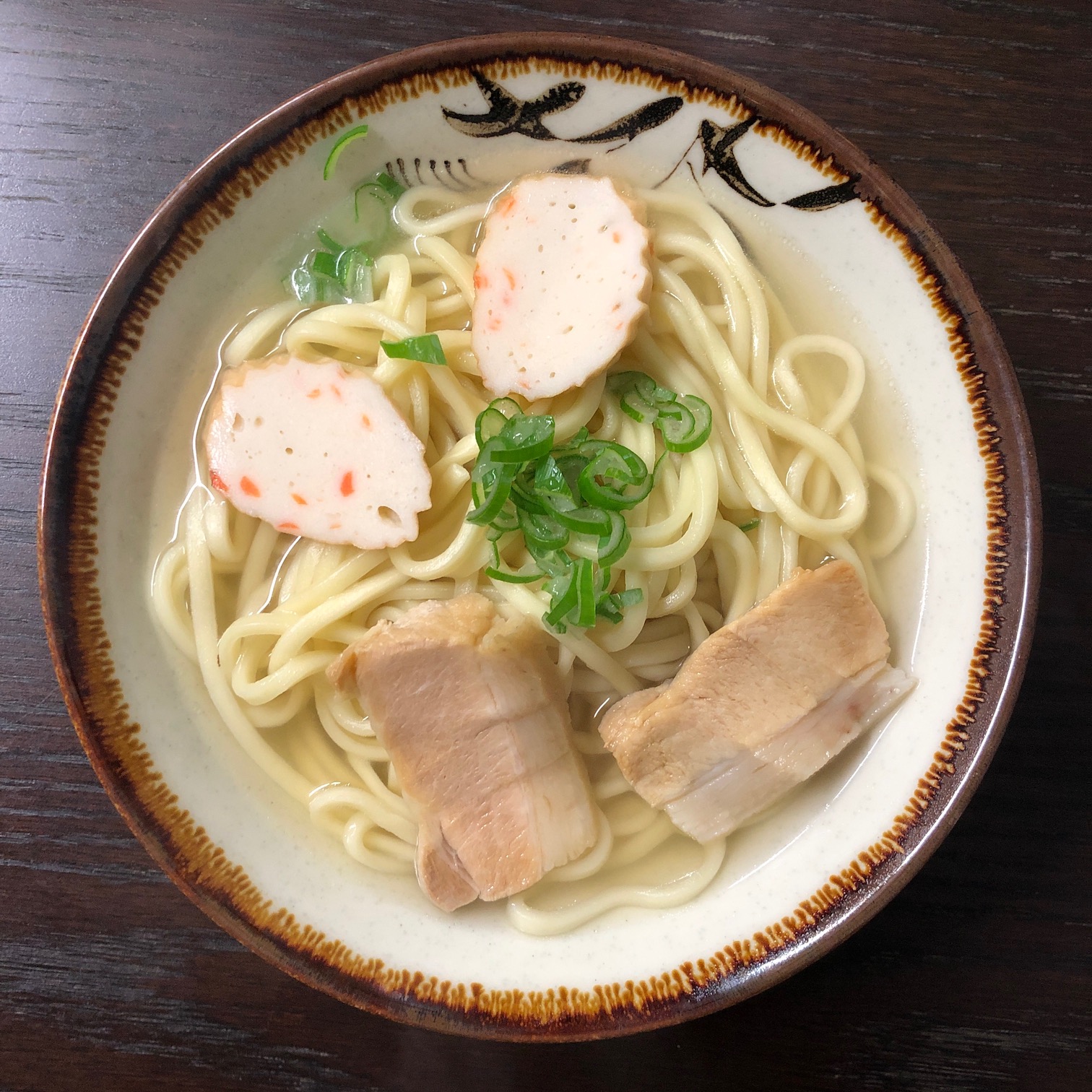 Itinerary details
Details of day 1

Higashi-hennazaki cape
Higashi-hennazaki is a narrow, 2km long (1.24mi) cape which extends out of the eastern side of Miyako island. The cape has the Pacific Ocean on one side, and the East China Sea on the other. Along the coast line of the cape are large rocks, scattered in the mesmerizing blue water. At the tip of the cape, a slim and elegant, 24.5m tall, white lighthouse protrudes from the ground. The cape is designated a national place of scenic beauty.
Location: see map.

Boraga Beach
Boraga Beach is a great spot if you want an active day by the sea. It is possible to rent equipment, like kayaks, or book tours. There is also a swimming pool, which can be accessed against a small fee, if you prefer that over the sea.
Facilities: Showers, Toilets, Parking, Swimming pools
Location: see map.

Shell Museum
Interesting collection of unique and colorful sea shells from around Miyako.
Location: see map.

Underground Dam Museum
An interesting museum demonstrating the importance of water on this remote island. The museum shows the concept of the underground dam – a construction where huge underground walls keep ground water from moving into the ocean.
Location: see map.

Taragawa Awamori
At the Taragawa Awamori brewery it is possible to experience the production of authentic Awamori – an Okinawan type of Sake. There is also a shop where you can taste and buy their award-winning products. When Awamori is aged more than 3 years it is called kusu, meaning "old licquor". The Kusu made at Taragawa is especially delicious. If you have extra time, then there is a historic site with ancient structures on a wooded hill nearby (follow the signs to "Uipiya yama ruins").
Location: see map.

Imgya Marine Garden
Imgya Marine Garden is a small, protected area of water (almost like a natural harbor) and is ideal for snorkeling – especially for beginners. There are also some beautiful walking trails which can be enjoyed here. The location can be a little tricky to find – there are two beaches with this name. The neighboring resort has a beach which uses the same name – but this is not where you want to go. Instead continue past the resort and past the diving center eastward on route 235. 100m east of the diving center is a parking lot – this is where you can access Ingya Marine Garden.

Facilities: Showers, Toilets, Parking.
Location: see map.
Details of day 2

Maehamanoson Park
This tiny stretch of beach, located right next to Kurima bridge, on the Miyako-side, is hardly ever mentioned anywhere in the island guides. However, it has a unique combination of sandy beach, rocky features, natural shade by the fresh green vegetation, clear waters, high chances of sea turtles and a view of Kurima bridge. It really has everything.
Facilities: Toilets, Parkings
Location: see map.


Kurima Island exploration
Kurima Island is a small island, located just off the coast of Miyako island. It is quite a remote place, with few inhabitants and visitors. The island is mostly covered by sugar cane and tobacco fields. However, Kurima has some of the most beautiful beaches and views of the Miyako island group. The small and drowsy town on the north-eastern side of the island has a few cafes and souvenir shops for the occasional tour bus which decides to come by. You will easily spend half a day exploring this hidden gem. If you want to plan your visit in advance, then read the guide to Kurima Island.
Location: see map.

Nagamahama beach
Nagamahama Beach is located on the western side of Kurima Island. It is a remote beach where you are very likely to have it all to yourself.
This is probably one of the most overlooked beaches in the Miyako Islands. As you emerge through the narrow, sandy tunnel of lush green plants, you are met with a view of turquoise water and a perfect, white sand beach. It is so beautiful that it's hard to believe it is real.
Facilities: none
Location: see map.
Details of day 3

Irabu Bridge
This 3'540m. long bridge connects Miyako island and Irabujima. The bridge opened in 2015, and is probably as close as a bridge ever comes to being art. It curves its way over the water like it is a natural feature. Before crossing the bridge, stop at the parking lot on the Miyako side to enjoy the magnificent view.
Location: see map.

Irabu & shimoji islands
Irabu island is the second largest of the islands in the Miyako island group. It lies on the western side of Miyakojima to which it is connected by a 3'540m (2.2mi) long bridge. On the western side of Irabu is the smaller Shimoji island. The size of Irabu island makes it very suitable for a day trip from Miyako island. There is plenty of attractions and beaches to explore. If you wish to plan your trip to Irabu in advance, then read the guide to Irabu and Shimoji islands.
Location: see map.

Maehama Beach
Maehama beach, located with a view of Kurima Island, is one of the most iconic beaches on Miyakojima. The white, sandy beach is supposed to be 7km long, so despite being the most visited beach on the island, you are likely to find some privacy.

Facilities: Showers, Toilets, Parking
Location: see map.
Details of day 4

Shimajiri Mangrove Forest
A beautiful Mangrove forest, located on the northern cape of Miyako island. There is a nice footpath which makes it possible to enjoy the beautiful nature and rich animal life of the mangrove. There are high chances of seeing mudskippers and herons. The walk won't take much more than 20 minutes.
Location: see map.

Ikema island exploration
Ikema island, located to the north of Miyako island, is small but a very nature rich location. The entire island is a designated wildlife refuge, mainly due to the Ikema Wetland which is found at the center of the island. In addition to that, just off the coast is the Yabiji coral reef – the largest of it's kind in all of Okinawa! There are a few things to see and beaches to enjoy on Ikema, so you will easily spend a several hours exploring. Read the guide to Ikema island, if you want to plan your visit in advance.
Location: see map.

Funakusu Beach
This beautiful beach on Ikema island is a great snorkeling spot, and isn't overrun by tourists. It makes for a great stop along the way when you explore Ikema, so bring your bathing suit and snorkeling gear.
Facilities: Toilets, Parking.
Location: see map.

Painagama Beach
Painagama beach is located conveniently close to the city of Hirara. While it isn't the most beautiful of all the beaches in Miyakojima, it is very practical if you stay in the city. There is a swimming area which is equipped with nets to protect swimmers from poisonous jellyfish. There is also a vinegar emergency kit available on the beach in case of jellyfish stings. The beach is located close to the harbor, so you should stay within the marked area in the water.
Facilities: Showers, Toilets, Parking.
Location: see map.
Details of day 5

Miyakojima Aquarium
If snorkeling or diving isn't really your thing, but you still want to experience the magical sea life of Miyakojima, then head to Miyako Aquarium. Here 24 large windows are placed in an under-water bunker out in the sea, so you can enjoy the real, untouched marine life. It is a very unique experience if you aren't used to diving. Even if you don't normally like aquariums, this place might still be something for you because of the different approach to showing marine life.
Location: see map.

Sun pillar
The sun pillar is part of Mariko Mori's "primal rhythm" art installation. At winter solstic, the sun will be exactly over the tip of the pillar, which is supposed to cast it's shadow on a floating, LED lit "moonstone" in the bay. The pillar is made of a material which gives it a pearly and alien look. The moonstone, which was supposed to change colors with the tidal movements, appears to have never been installed.
Location: see map.

Nishihenna cape
A long, beautiful cape extending from the northern tip of Miyako island. Three large wind turbines are installed on the cape, harvesting the strong winds blowing across the sea. There are parking facilities near the tip of the cape, making it easy to explore the beautiful landscape.
Location: see map.

Snow Salt Factory
A Miyako salt factory, producing the unusual "snow salt". Snow salt is simply salt in powder form. In Miyakojima the salt is made from salty groundwater which is pumped up. At the factory there is a display about the production process and a shop selling unique salt products – including snow-salt ice-cream.
Location: see map.

Sunayama Beach
This beautiful white beach, with it's crystal clear, blue water, takes its name from the sand dune "mountain" which is also found here (yama means mountain). There is a fascinating "gate cliff" on the beach, which gives it a unique look. This beach, on the northern part of the island, is no secret location, and is well-visited all season.

Facilities: Showers, Toilets, Parking.
Location: see map.
Details of day 6

Miyakojima City Museum
A small museum of Miyakojima with two sections – Miyako history and Miyako Nature. The museum is old and worn out, but the historic section has some quite interesting displays about life on the Miyako islands. Select texts have English translations next to them.
Hours: 09:00 – 16:30
Location: see map.

Botanical Garden and culture village
This 120,000 m² large botanical garden was established in the 60's. The garden boasts 1'600 species of plants from all over the world. Across the garden is spread a large number of local crafts workshops, which work to preserve Miyako culture. You can experience traditional fabric production, wood carving, ceramic works etc. The garden is completely free to enter.
Location: see map.

Traditional Crafts Center
Miyako Jofu is a traditional Miyako fabric. At the crafts center, the weaving association is housed, and it is possible to observe the production process of Japans finest cloth. Miyako Jofu is famous across Japan for it's (often) blue color, elaborate patterns and fine mesh.
Location: see map.

Tida Factory
A fruit a vegetable producer, specially known for their Miyako mango. There is a small cafe attached to the factory. The cafe sells everything mango – ice cream, juice, smoothies etc. A great place to try out the local, tropical fruit.
Location: see map.

Aragusuku beach
After visiting a few attractions, what would be better than taking a swim in the beautiful blue waters. Aragusuku beach is located on the eastern tip of Miyako island. The beach is faced north-northeast and is protected by a coral reef, shielding it from big waves. At high tide it is a great place for beginners to snorkel as there are plenty of coral and fish on low water. There are also beach chairs and tables – some free of charge. It is possible to rent snorkeling equipment on the parking lot. Don't miss the cool Shisa lion statues made out of corals and shells.
Facilities: Parking, Changing rooms, Gear rental.
Location: see map.
Details of day 7

Yamato-ga historic well
Historic well located by Hirara city. The well is believed to have been dug in 1720 and was supposedly used exclusively by royals and government. The well is surrounded by a circular stone construction, demonstrating the great masonry skills of the time. Stones and walkway are covered in moss and surrounded by large banyan trees, creating a really unique atmosphere.
Location: see map.

Hirara City
End the day by exploring Hirara, the main city of Miyakojima. There are a few streets with shops and restaurants, and it is a great place to get some souvenirs before leaving. Typical souvenirs from Miyako are small Shisa lion figures, special Okinawa food items and the paranku small handheld drum. You can easily finish your day off with dinner in the city, and some sunset watching at Sunset beach.
Location: see map.

Utopia Farm
A fruit and flower farm which is open for tourists. It is possible to walk through parts of the green houses and enjoy the many types of hibiscus flowers and fruit trees. There is a decent sized cafe attached were you can get ice creams, smoothies etc. made with their delicious fruit. It's a great place to try out some of the fresh, exotic fruit of Miyako.
Location: see map.

Ueno German Culture Village
On the southern coast of Miyako Island there is a German culture park, complete with a fake castle, "schlager" music and endless cheesy references to German culture. Inside the castle is a museum about Germany – and there is even a section of the Berlin wall on display. The park has come to exist as a result of a German shipwreck in 1873. The islanders saved the German sailors, and the German emperor was so thankful that he had a monument errected. Today, the location of the monument has turned into a kitschy German theme park.
Location: see map.
Upuka Utaki Mangrove
A smaller mangrove forest located on the western side of Miyako Island. There is a short board walk through the mangrove. By the parking lot there is also a map of an interesting (however unkept and rarely used) walking route between some local religious sites.
Location: see map.